This weekend JStreet, the political arm of the pro-Israel, pro-peace movement, held their second national conference. Panels focused on hot topics like a nuclear Iran, the boycott, divestment and sanctions movement (BDS) and the recent American veto of the UN resolution to condemn settlements. Speakers stressed that the two-state solution is at a critical crossroads citing the collapse of the most recent peace negotiations, the twenty year anniversary of the Madrid Conference, the upcoming Palestinian elections and of course, the Arab Democratic Revolution that is sweeping the Middle East.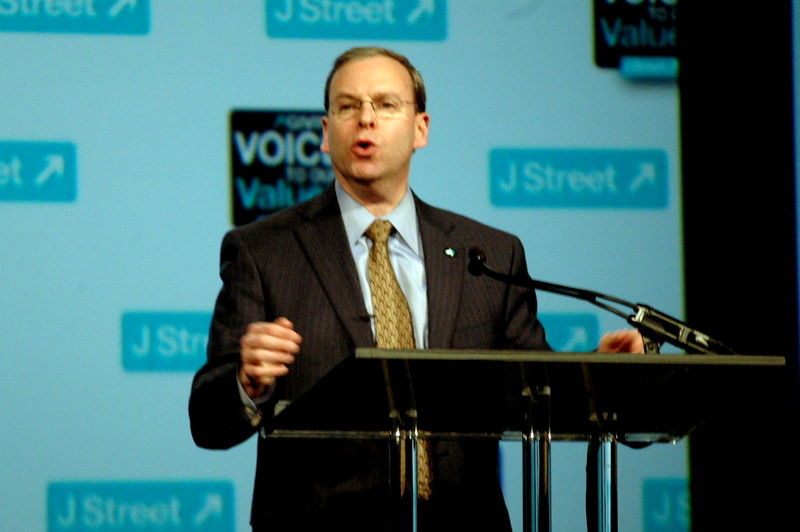 While JStreet is progressive in relation to AIPAC, it is behind when it comes to supporting a viable solution to the Israeli / Palestinian conflict. "The two state solution is JStreet's redline," said Jeremy Ben-Ami, president of JStreet. "There's no such thing as a one state solution. One state is a nightmare... a prescription for ongoing bloodshed and fighting and non-resolution of the conflict." Ben-Ami made it clear that no matter what Israelis and Palestinians want, JStreet will only support a two-state solution.
In the past year, alternatives to the land-for-peace, two-state solution have become more prominent and it has become clear that Palestinians are pursuing new paths to statehood in one last push to make the two-state solution work.
In September 2009, Saed Erekat, a Palestinian chief negotiator, warned that the growth of settlements -- which Israel has refused to stop -- has made the two-state solution impossible. Several Israelis have voiced this opinion as well and as a result MK Reuven Rivlin (Likkud) and MK Tzipi Hotovely have started a campaign to grant Palestinians Israeli citizenship.
Several speakers at JStreet's conference, Israeli and Palestinian alike, stressed the need to think beyond the traditional two-state solution, to look at the one-state solution, or bi-national, bi-ethnic models. "The Palestinians seek freedom first and statehood secondly," said Maen Areikat, Chief Representative, PLO Delegation to the U.S. "Even though the two-state solution continues to be our strategic option, we are hearing more and more people calling for a bi-national state."
Amjad Atallah, the New America Foundations' co-director of the Middle East Task Force, spoke about a new two-state solution, or the creation of a multi-ethnic state, which he and Mickey Bergman proposed in an article published in Foreign Policy which urged readers to "forget the old two-state solution".
Oded Na'aman, a member of Breaking the Silence and the New Israeli Left -- one of the most popular panels this weekend -- characterized the new Israeli Left as willing to accept either a one state or a two state solutions -- their concerns are more rooted in human rights than Zionism.
In 2010, a public opinion survey conducted by the Palestinian Center for Policy and Survey Research and the Harry S. Truman Research Institute for the Advancement of Peace at the Hebrew University of Jerusalem found that the majority of Palestinians and Israelis prefer a two-state solution to the conflict, but Palestinian public opinion is trending towards a bi-national state: 24 percent of Israelis and 29 percent of Palestinians were found to support a bi-national state, and 30 percent of Israelis and 26 percent of Palestinians supported a confederation.
If JStreet does not have the capacity to now or in the future acknowledge that the two-state solution based on land-for-peace is no longer a solution, will the "pro-Israel, pro-peace" organization really be able to support the future peace process? When it comes to choosing between maintaining a Zionist state for the Jews or granting basic civil and human rights to all people in Israel/Palestine will JStreet draw the "red line"?
This Blogger's Books and Other Items from...
SUBSCRIBE AND FOLLOW
Get top stories and blog posts emailed to me each day. Newsletters may offer personalized content or advertisements.
Learn more