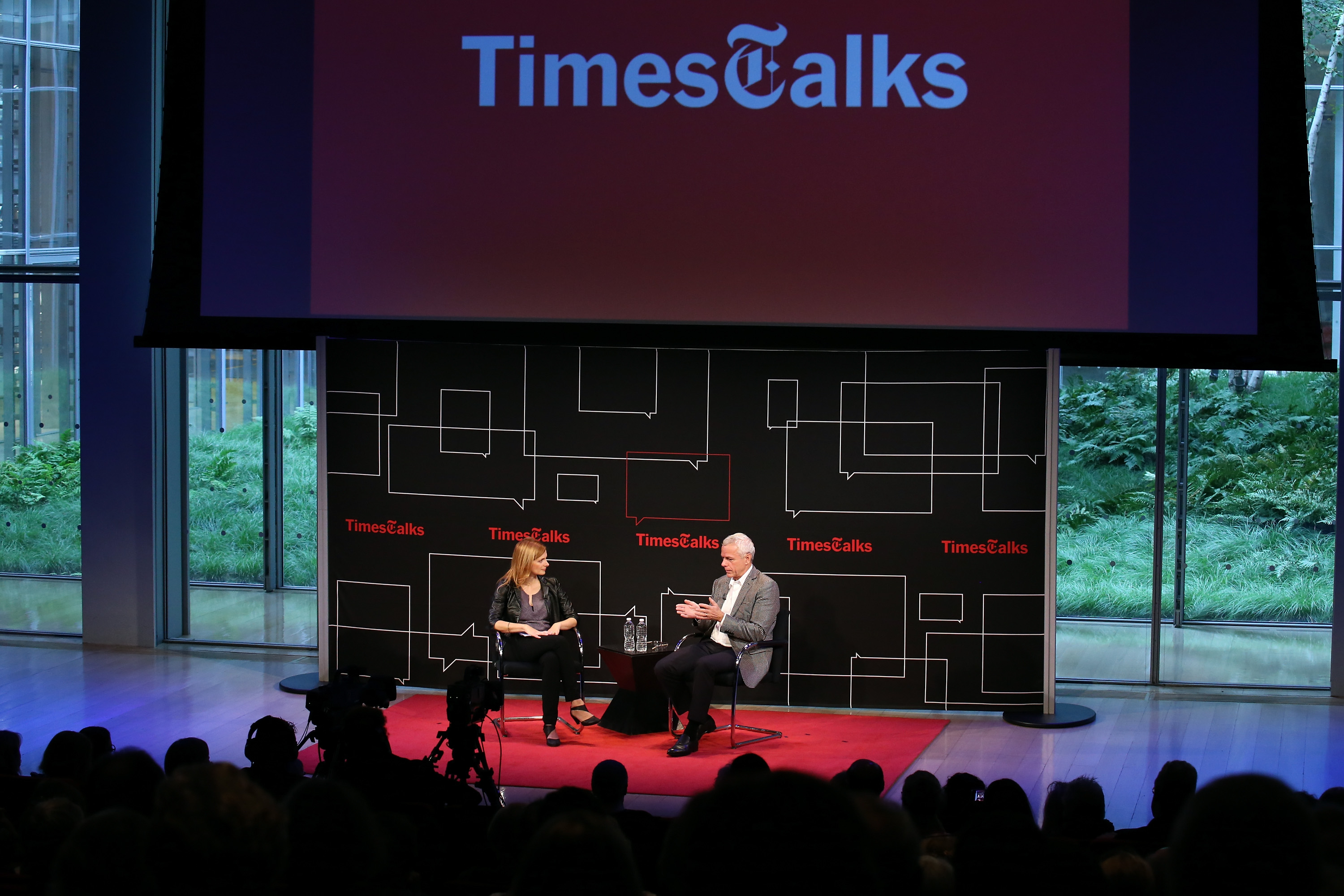 Neilson Barnard/Getty Images for The New York Times
Chef David Bouley wants you to have a "living pantry." He wants you to have vegetable "building blocks, or mise en place" on hand so that you can make a sophisticated meal in seven minutes. Sound impossible? Or just unlikely? What if all you needed was a single onion and a heat source? Or a bunch of parsley, some olive oil and a glove of garlic? Vegetables are complex -- they only need to be treated simply to achieve powerful results. (They can also be more difficult to master than meat, depending on what you're going for, but for the "mise en place" Bouley's promoting, a simple slow roast will yield an incredible texture for all sorts of dishes with just one step.)
In a discussion with New York Times food writer Melissa Clark at the New York Wine and Food Festival this weekend, David Bouley talked about his philosophy and practice of slow cooking vegetables as method of "cooking for longevity." Most recently, his focus is on preparing nutrient-rich food. Bouley has built one of the most praised restaurants in New York -- Bouley -- and indeed a whole culinary family, with Brushstroke and the Bouley Test Kitchen, based on this concept. He understands the value of connecting with ingredients and letting them do the work. Putting vegetables on center stage may be all the rage right now, but Bouley's been doing it in fine dining for years.
Inspired by his French grandmother's "clean cooking," Bouley has been chasing the simple, French cooking he knew as a kid ever since he became a chef. Aiming to rectify the misconception that all French cooking is overly rich and filling, "no cream, no butter," became Bouley's mantra -- although you would never have known by the sheer taste of his food. His mission is finding and perfecting ways to achieve the complexity of fat, without fat. For a crowd of avid food fans, Bouley explained the value of building blocks in cooking, his first culinary experience (at six years old, starting a little fire when he spilled some juice in attempting to baste alongside his grandmother), and how he got where he is today.
Bouley is constantly learning and improving his food through countless trials in the kitchen, and keeping a close eye on the patrons in his restaurants. He still checks cleared plates diligently, he told the audience. If a plate comes back clean, then he knows he's got a good dish. But he's never entirely satisfied. He might change the tasting menu three times in one night.
As he explained his process in the restaurant kitchen, the early years of his life as a chef and his enthusiasm for bringing simple, clean cooking to his customers, Bouley's passion was clear. As he relentlessly evolves his craft, trying to reap even more nutrition from even more flavor, Bouley's own "living pantry" means more than just the homemade, vegetable-based mise-en-place he's touting. It's alive with constant research, experimentation, advancement and heart.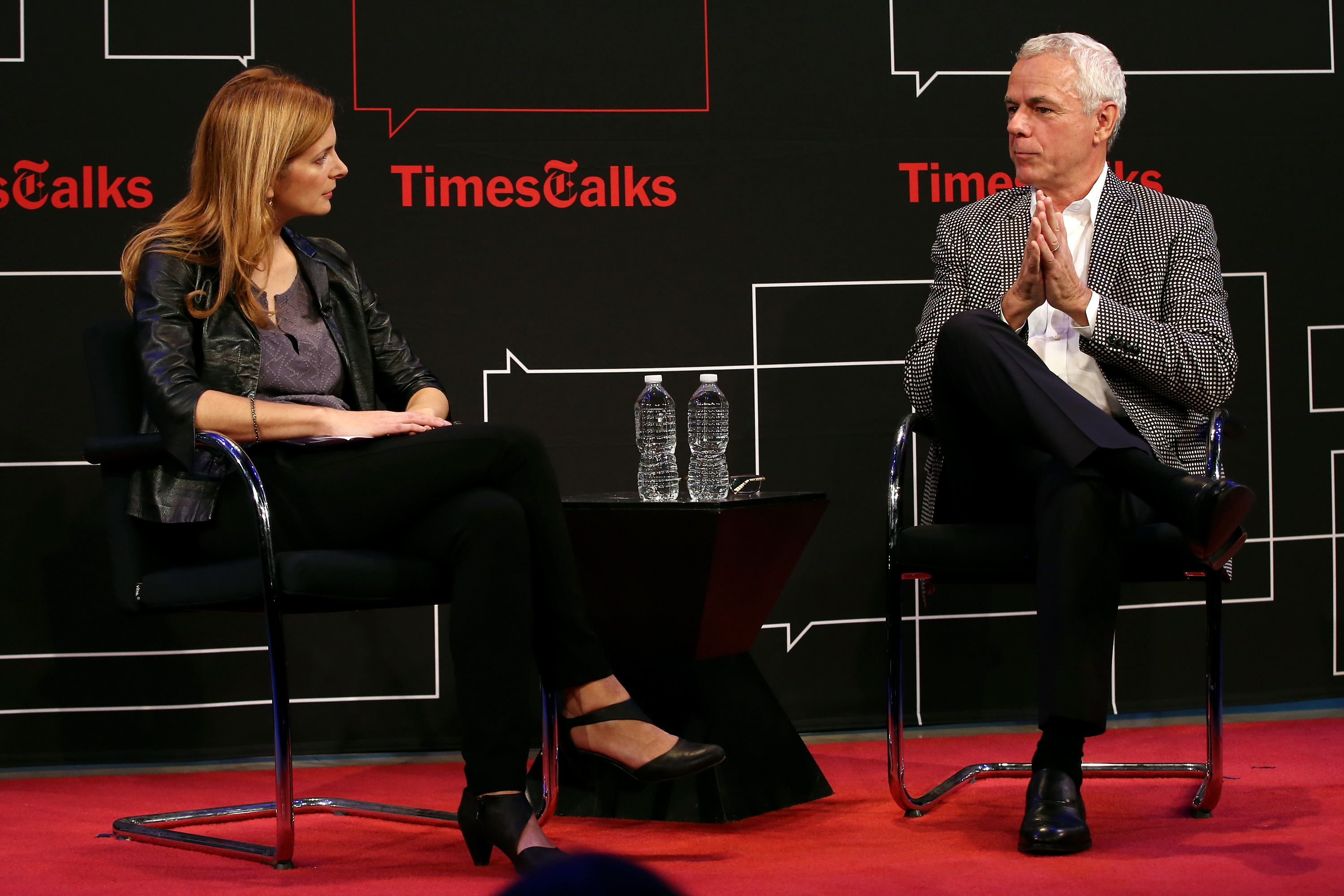 Neilson Barnard/Getty Images for The New York Times