If it weren't for the noise pollution of the single cylinder inboard diesel engines, you would swear you had stepped back a thousand years. Standing fisherman propel their dug outs with one foot, floating gardens made of harvested lake-bottom weeds bob with the waves, children cross wooden bridges on their way to and from school. It is a long way from Yangon's political discussions about the constitution, which forbids Aung San Suu Kyi from running for President and the educational system, which remains stuck in a rote learning world. But, forgetting the enormous environmental damage from modern pesticides and the political uncertainty in Myanmar for the moment, it's a magic sight.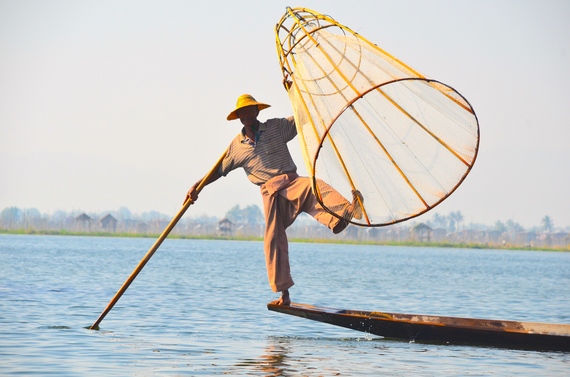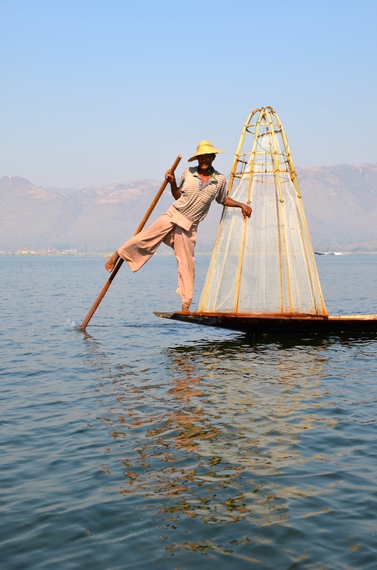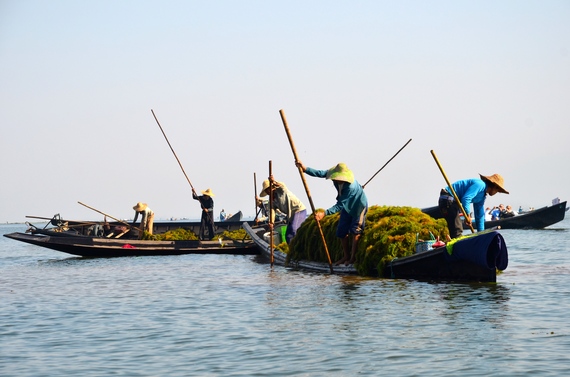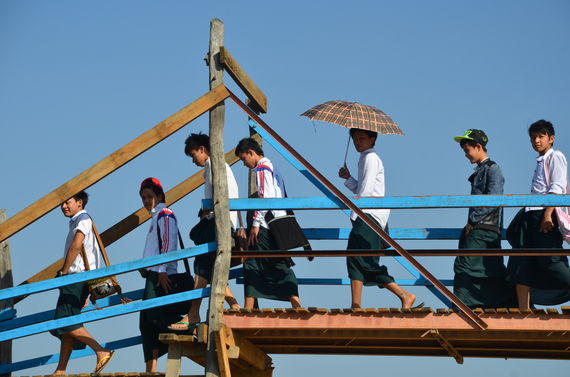 In the midst of villages on stilts above a hazy lake, I ate spicy exotic foods, sprinkling handfuls of fresh mint on top. Now I am angry at the nasty result. I displayed ignorance, greed and anger -- the three greatest failings of man according to our Bagan guide; the three poisons of human beings, our root afflictions. Now I am paying the consequences -- along with the local farmers and vendors who have graciously let me use their facilities about every ten minutes. But I'm sure everything will be fine, because soon I get to India. What could go wrong there?
SUBSCRIBE AND FOLLOW
Get top stories and blog posts emailed to me each day. Newsletters may offer personalized content or advertisements.
Learn more