The podium's top position went to USA Hockey National Team Development Program (NTDP), a full-time development program aimed at preparing student-athletes for participation on the US National Under-18 and Under-17 Teams, for its innovative cognitive training system designed with the help of Applied Cognitive Engineering (ACE) and the BIRD Foundation to help hockey players develop perception and decision-making skills. More than two years in the making and $2 million to produce, the Hockey IntelliGym offers players a video-game-like training environment to enhance "hockey-sense" -- the information gathered from surroundings to make and execute playing decisions on-ice. According to statistics, IntelliGym training helped NTDP teams win more games than non-trained teams.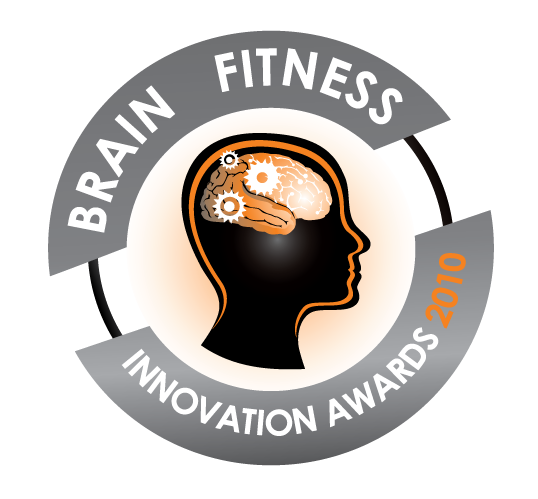 Judges selected the entry for its inspiring team approach -- an intersection between specialist, coach and player. To adapt such a program and demonstrate its impact on real-life performance, they felt, opened new opportunities for extension to other sports and everyday life.
"We're extremely honored that the Hockey IntelliGym is being recognized with this prestigious award," said Dave Ogrean, executive director of USA Hockey. "Together with ACE and the BIRD Foundation, we're proud to have developed what is a truly innovative training product that helps enhance the decision-making skills of our athletes."
Entries from Allstate and Nationwide Mutual Insurance rounded out the competition's other top-performers. Nationwide Mutual Insurance's "Healthy Holiday Challenge" offered a Web based tool -- MyBrainSolutions -- to help employees enhance positivity, emotional resilience and deal with others more effectively -- all key elements to productivity. In Pennsylvania, Allstate invited selected drivers, 50 years and older, to help validate the impact targeted cognitive training such as Posit Science InSight can have on driving safety in an effort to prevent injuries, save lives, enable older people to maintain their independence longer and provide peace of mind to adult children faced with difficult decisions as parents age.
The remaining Top 10 Finalists included (in alphabetical order):
AAA Foundation for Traffic Safety
Arrowsmith School
Mental Health Association of Rockland County
Oakland Unified School District
Saint Luke's Brain and Stroke Institute
SCAN Health Plan
University Behavioral HealthCare
In its first year, the competition showed considerable promise with 40 entries from prestigious organizations and companies around the world. "We're delighted to have so many entries which showcase that brain fitness is for everyone at any age," said SharpBrains' CEO and Co-Founder Alvaro Fernandez. "The brain fitness field is still in its infancy, but given today's longer life spans and the accompanying desire to make those years healthy and productive, we believe it's important to recognize those organizations pioneering the way and adding to collective learning."
Designed to foster innovation and best practice sharing, the Innovation Awards celebrate outstanding pioneers applying neuroplasticity-based research and tools in the "real world". Put on by independent market research firm SharpBrains of San Francisco, the Awards recognize organizations devising and implementing results-oriented, scalable initiatives demonstrating commitment to the brain fitness of organization clients, members, patients, students or employees. The award also showcases innovative uses of non-invasive tools to improve cognitive and emotional functions.
-> To learn more about the Innovation Awards, click Here.
SUBSCRIBE AND FOLLOW
Get top stories and blog posts emailed to me each day. Newsletters may offer personalized content or advertisements.
Learn more