Fashion Week kicked off with a bang on Wednesday when the luxury lingerie brand, Agent Provocateur, debuted their new "kinky couture" collection "Agent Provocateur Soirée" at the Soho Grand hotel. As Tchaikovsky's Nutcracker (an erudite, audio pun) wafted in the background, models revealed exquisite and sexy pieces made from French leavers lace, Italian leather and Swarovski crystals. ¼ cup bras abounded covering ... well, nothing, but showcasing leather and crystal pasties.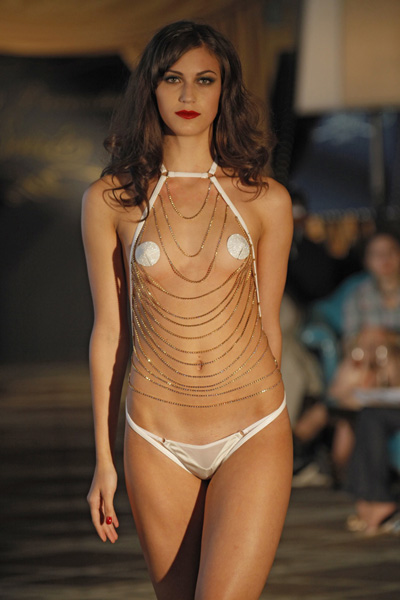 Highlights included a biker-themed, halter-neck corset embellished with studs and 2-inch metal spikes which seems right for those evenings when you're just not in the mood or literally want to knock 'em dead. Another look featured a black silk tailored smoking jacket paired with a foundation bodysuit, garters and thigh-high stockings, topped off with a military cap evoking a Night Porter aesthetic. In a salon decorated with gilded couches, champagne and bonbons, the show's MC editorialized by pointing out that every girl wants to "enhance her bottom cleavage" and that many of these pieces can be worn indoors and out.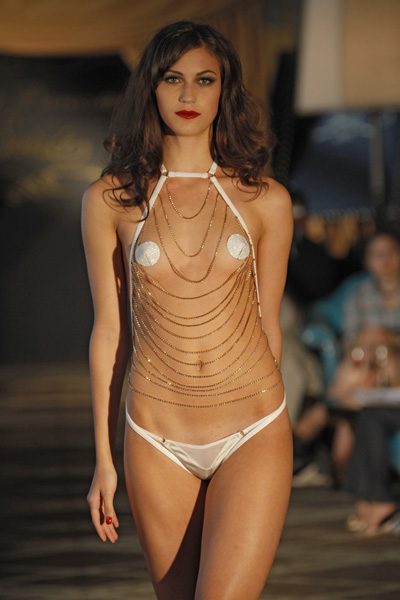 Since 1994, Agent Provocateur has been redefining the standards of lingerie and loungewear; and creates some of the most beautiful, flattering and sexiest sets. This show was a divine demonstration of just how gorgeous support garments can be.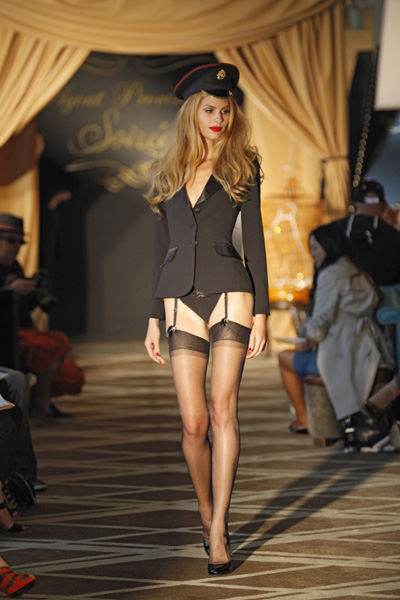 SUBSCRIBE AND FOLLOW
Get top stories and blog posts emailed to me each day. Newsletters may offer personalized content or advertisements.
Learn more