Have you ever stressed so much over what gift to give that your brain actually hurt? More than once, I'm sure, and even more so as the economy has taken a turn.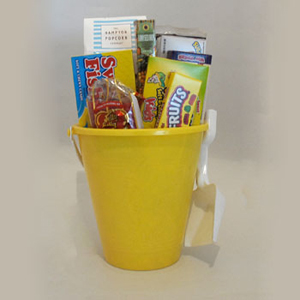 As many would agree, the days of frivolous spending are long gone. I've recently found myself choosing gifts that are more practical. The key is to select gifts that will make the recipient excited. I often consider the recipient's hobbies and interests in my quest to select the perfect present. However, the real key to current, practical, and interesting gifting is personalization. Even if you end up with the same gift as someone else, say for example beach towels as a gift to someone who you are visiting at their summer home, you will always have the unique touch with some personalization. We love the idea of personalizing gifts as it really takes the gifting thoughtfulness to the next level. Below are some unique gift ideas for special occasions.
You're a recent college graduate and your friend has her first baby.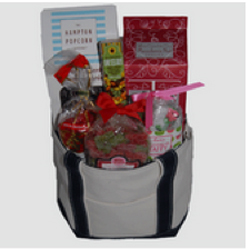 You think "what in the world can I buy them on my first-job-out-of-college budget?" What about a burp cloth gift set, which includes 3 personalized burp cloths. Parents go through these quickly and need them in good supply. Plus parents can use these for the special occasions. You can choose the design and name to be placed on each one. They're prefect for all of the drooling and spitting that new babies love so much. Not to mention we love online shopping for this type of gift as the solution is easy, fast, and well-priced.
You have been invited to your new boss's summer home for the weekend and you want to buy something nice, but not too showy. No one wants to be the brown-noser in the office, but let's be honest, it's important to make a good impression on the job. Grab a beach bag, get it embroidered with the family name and fill it with essential beach items, such as a towel for each member of the family, bubbles for the kids, and lots of tasty summer treats. This thoughtful gift is sure to be a hit!
Your sorority sister's daughter is graduating from high school and you've been invited to her graduation party.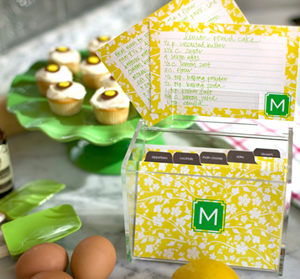 She's heading off to college soon, so personalized cosmetic totes, luggage tags, or room organizers are the perfect combination of youthful and useful. Everything should be personalized when heading to college for necessary reasons. Students can never keep their things straight. Everyone has the same bags, and personalized items help them hold onto stuff a little longer. Parents footing the bill will thank you in the long run.
You are heading to a bridal shower and everything on the registry has already been taken. A personalized recipe box with matching coasters would be perfect for the bride-to-be. It's a super cute gift idea that is perfect for the countertop. You can also think outside of the box and order custom cutting boards for fish, meat, and veggies. Get creative and mix it up. You can purchase large and small cutting boards and even customize the pattern and monogram.
Your yogi friend is turning 35. What in the world are you getting her? There seems to be a lag in the development of creative and stylish custom yoga mats and yoga bags. Not any more, we love www.fill-r-up.com for this as you can choose the color, design, and even add the recipient's name or monogram. They'll make the perfect gift that will get tons of use. They will also be reminded of how great your gift was every time they go to hit the mat!
There are countless ways to choose a good gift, but the best gift is one that is personal.
FOLLOW HUFFPOST