On September 7, there was a secret show at the Angel Orensanz Foundation in New York City for The Black Angels' new album Phosphene Dream. As my name was crossed off the guest list, I walked up the front steps to imposing doors and entered into a dream. I felt dwarfed beneath the high ceilings, and simultaneously tossed between a palace of ice and the fiery heat of a blacksmith's forge thanks to clever lighting.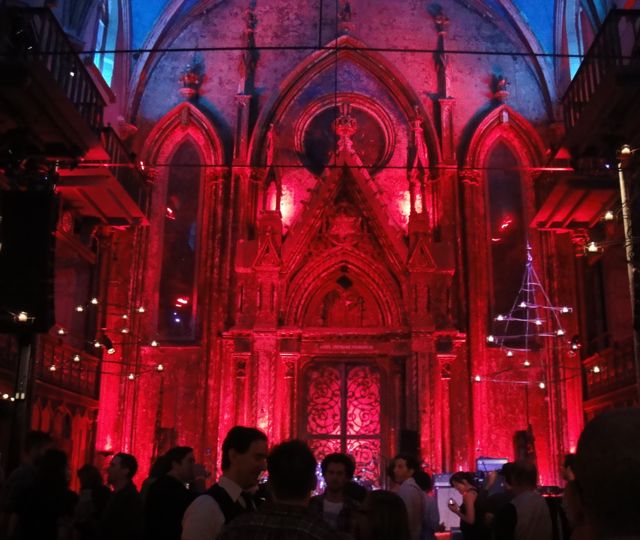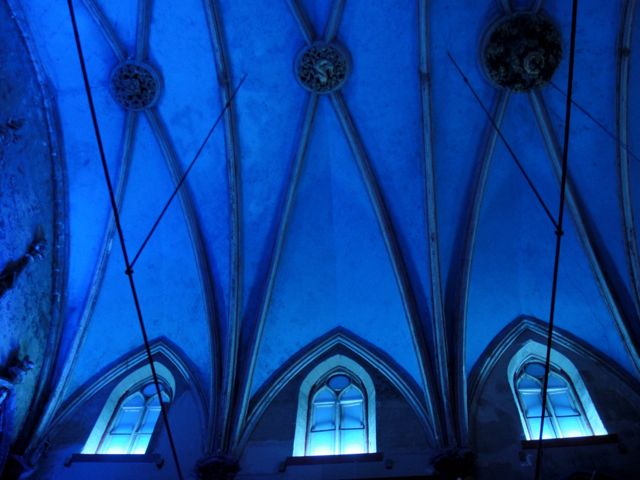 The building itself was once a Jewish synagogue, which is evident by the Star of David etched into the arch above the Angel Orensanz Foundation sign in the center of the stage.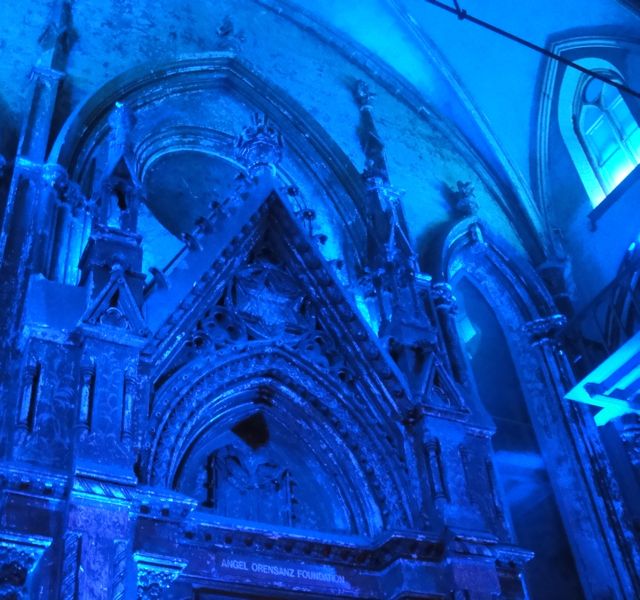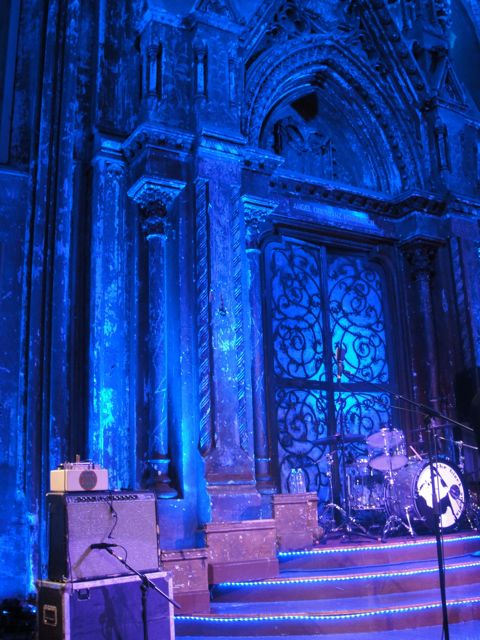 The main floor was expansive and there were many industry professionals milling around pre-show with complimentary wine or beer in hand, eager to hear what The Black Angels would bring for the evening. The balcony area was open as well and this offered a bird's-eye view of the performance. I opted to stand right where the action was, up front and close enough to feel the vibrations coming from the speakers.
The Black Angels created more than enough groovy psychedelic rock to soothe any rock and roll soul. Each song held the audience captive in a smooth wave of sound and texture; I couldn't help but move to the music's story as it was written in the air around me. Slow, demanding percussion built in power and speed only to break again into velvet mellowness; it was the fluid backbone of every song played.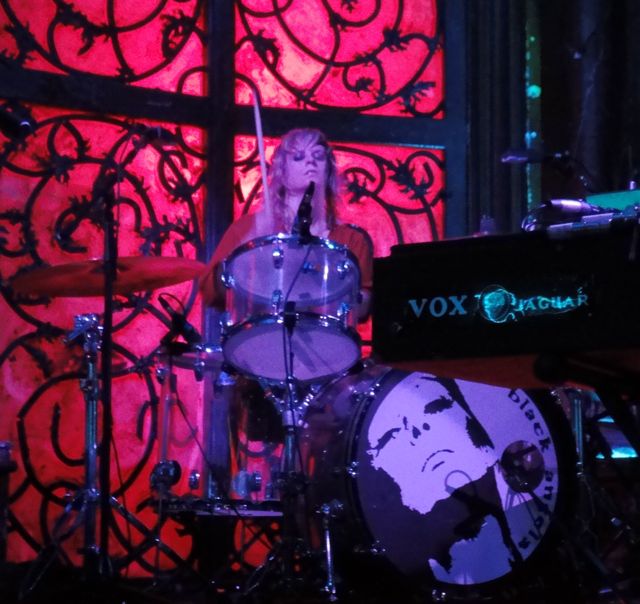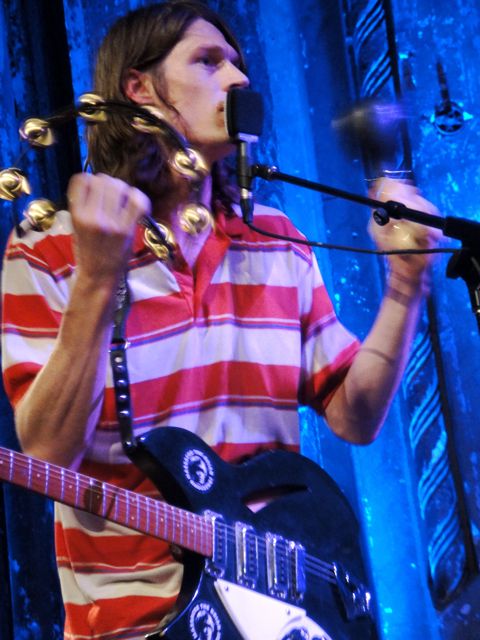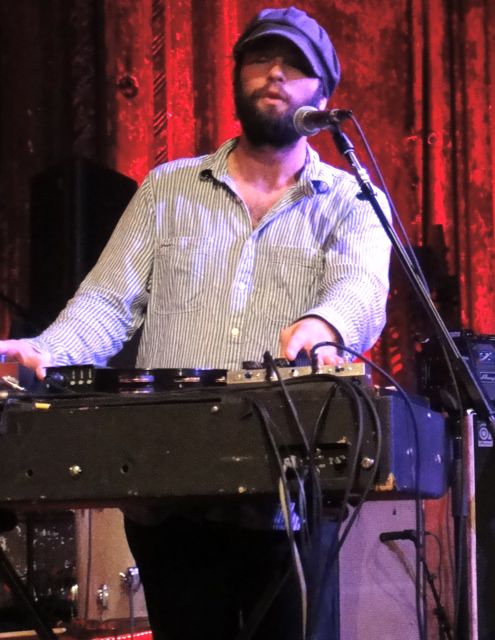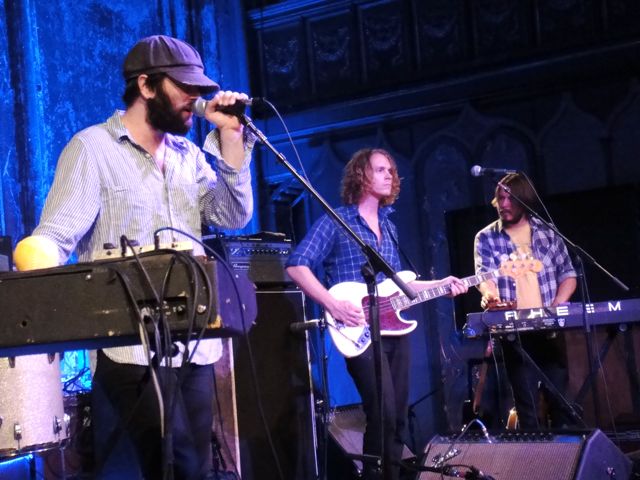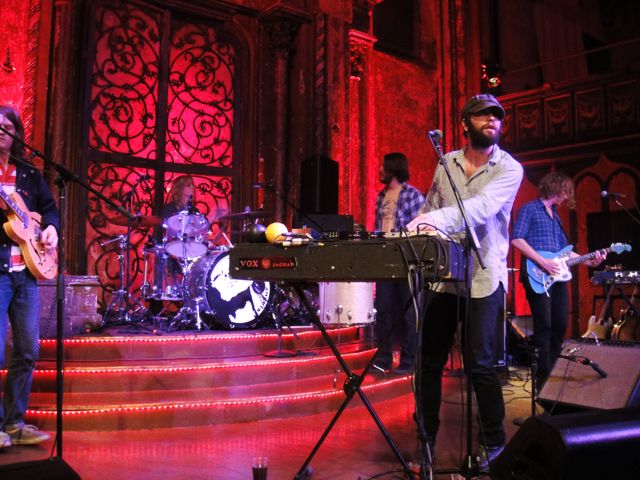 The music lifted me up in fierce ecstasy and dropped me into a crumpled heap, satisfied but wanting more. It was rhythm of the blood, pulsing through my veins and forming the ebb and flow of life in those minutes of my existence. This was a night to remember, and as I'm writing this I can still feel the powerful haze reverberating in my head.
The set list was:
Bad Vibrations
Haunting at 1300 McKinley
Yellow Elevator #2
Sunday Afternoon
River of Blood
Entrance Song
Phosphene Dream
True Believers
Telephone
The Sniper
You on the Run
Young Men Dead
Empire
Phosphene Dream will be released on September 14, 2010. If you don't own any of The Black Angels, Passover is a good place to start. Their self-described musical influences include The Velvet Underground, 13th Floor Elevators, The Doors, Joy Division, and Bob Dylan. You can find their upcoming tour dates on their webpage. Many thanks to The Black Angels for inviting me to this event. I have been humbled, inspired, and am still pleasantly fuzzed from the evening.
Follow Amber DeGrace on Twitter: www.twitter.com/amberdegrace