I wanted to give the children something they could hold in their hands, something meaningful that they could understand.
When news broke on the elementary school shooting in Connecticut, I couldn't believe the death toll was so high. All day I worried, cried, prayed and asked why. I felt a gut response because I had first-hand knowledge of the pain these children, their parents, teachers and their entire community would now face.
As a Columbine student, I personally witnessed the horror of the events that took place on April 20, 1999 as two gunmen, fellow students, shot and killed 13 people and wounded dozens more before ending their own lives. After escaping from the school library, I hid behind a police car. Turning back to look at my school, it felt like the world crashed down around me - nearby, my classmates cried out in pain as their wounds were tended, two other students were lying on the ground, not moving at all. Confusion and disbelief at what I had witnessed overcame me. Although I was extremely grateful that my life had been spared, one thing was quite clear - I would now see the world through different eyes.
On the morning of the Sandy Hook tragedy, these feelings resurfaced as I imagined what the students and teachers were going through. I knew too well what they would have to confront and the terrible heartache it brings.
Having taught elementary school for five years, I thought of my own students. I wondered how young children, first graders, would cope with something this terrible. As a teacher, I tend to shelter my students from the evil that exists in the world. How would these children handle this new and unwanted knowledge of trauma, the reality of evil, the depth of grief, nagging fears and deep sadness?
Immediately I felt that I must do something. Advice was not needed now, but maybe I could share hope. I wanted to give the children something they could hold in their hands, something meaningful that they could understand. I began writing the lessons I learned during my hard road to recovery after Columbine.
More than anything, I wanted Sandy Hook students and the community to know that when life shatters, we can put the pieces back together again. It takes time to learn these lessons, but I wanted to offer hope, from one generation of school shooting survivor to the next. Things will get better.
This is something that I did not know back in April 1999 and the years that followed. Eventually I found my way with the help of a loving family, friends, counselors and time. I choose to focus on simple truths that I know provide healing comfort. The message of the book, "It Gets Better" is one of resilience and hope.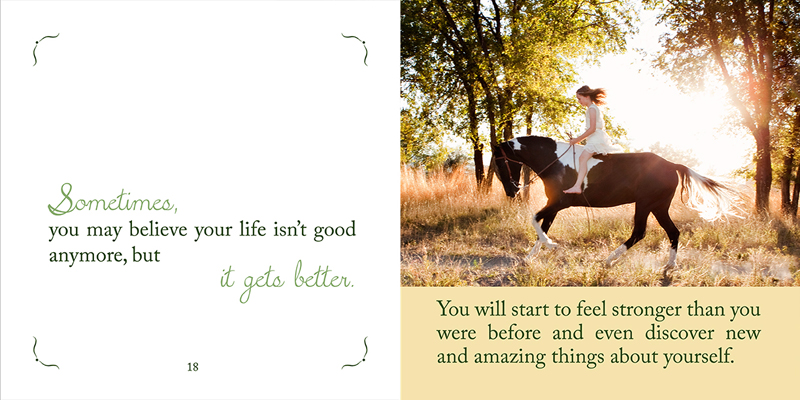 The truth is that the human spirit is mendable. It is strong and can grow stronger, and people's lives can be changed for good because of these unwanted events. There is much involved in the healing process, but it does not have to negatively affect the quality of one's life. It is most helpful to focus on the questions that have solid answers, not ambiguity or things we can't change.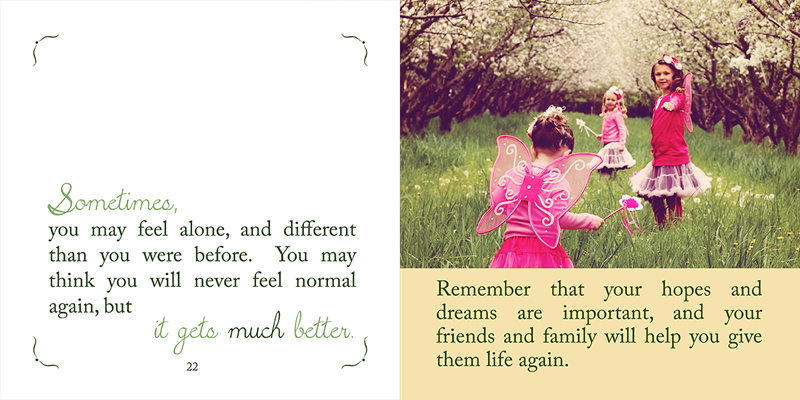 Partnering with photographer, Sarah Wood, we matched inspiring pictures to the text. I imagine a child flipping through the pages of the book and finding at least one powerful connection -- something that lets them know that things will be alright. I imagine some children even carrying the book around with them, as I did with certain letters of hope and love sent to me by strangers so many years ago.
As I wrote this book, I did not know how much or if it could really help anyone. I just hoped to offer solidarity from someone who deeply understands. As I prepare to take donated copies to Newtown in May, I am inspired by the generosity that has already been shown.
I suppose it could be strange to learn that someone whom you've never met and who lives across the country could care so much. As I reached out to my friends and my own community for support I realized that people do care deeply, they just don't know what to do. Bringing these books to the children of Newtown, they won't only be from me; they are from people all over the country. Many good, caring people, who like me, do not give in to evil, but want to stand up and offer hope and love. These principles are truths that will live on - they are lasting, they are certain and will bring healing.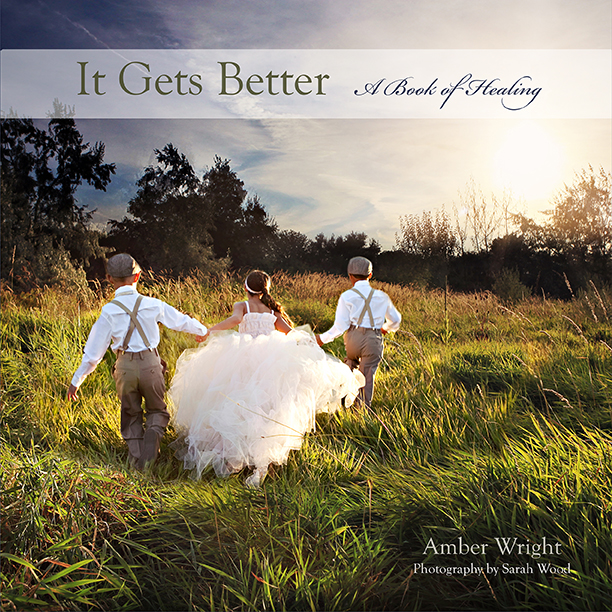 Read an accompanying post by Liz Carlston here.
Amber Huntington Wright grew up in Littleton, Colo., and currently lives in American Fork, Utah. ALL proceeds from the book will be used to send this book to communities affected by violence. Learn more about the book, It Gets Better at www.ResilientHope.org.
This Blogger's Books and Other Items from...