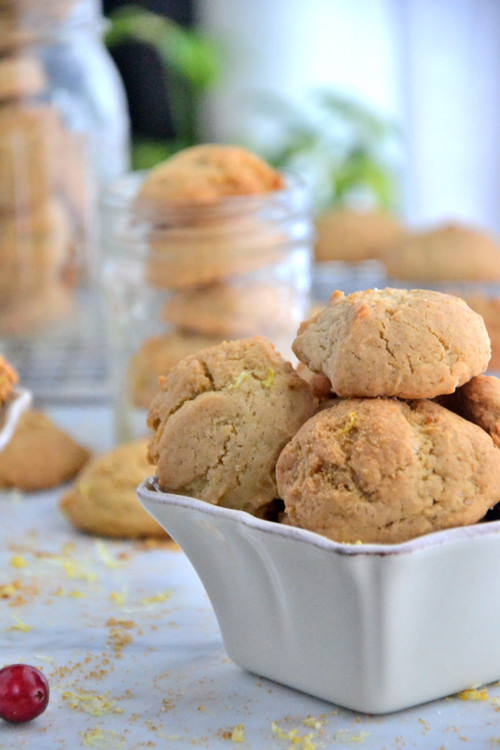 Looking for a sweet treat for your holiday party? How about a simple sugar cookie recipe? But this time around I've switched up the ingredients and created a gluten-free, dairy-free, soy-free, nut-free and vegan cookie! What's not to love about that?
The sweet combination of cinnamon, vanilla extract and eggnog will knock the "stockings" off your guests and they'll be begging for more.
Serve these cookies with a glass of almond milk for an evening treat.
Gluten-Free Vegan Sugar Cookies
2 cups all-purpose gluten-free flour
1 tsp. baking soda
1/2 tsp. sea salt
1/2 tsp. Organic Cinnamon
1/4 tsp. Organic Nutmeg
1/2 cup Vegan Butter Sticks, softened
1 cup sugar
Egg substitute for 1 large egg
2 tsp. Vanilla Extract
1/4 cup Eggnog (Dairy-Free)
This Blogger's Books and Other Items from...
SUBSCRIBE AND FOLLOW
Get top stories and blog posts emailed to me each day. Newsletters may offer personalized content or advertisements.
Learn more