So after the great escapades at the studio, I have been on gardening leave. The flutter of morning doves and wild flower blossoms seemed just the medicine to blow over a little shooting.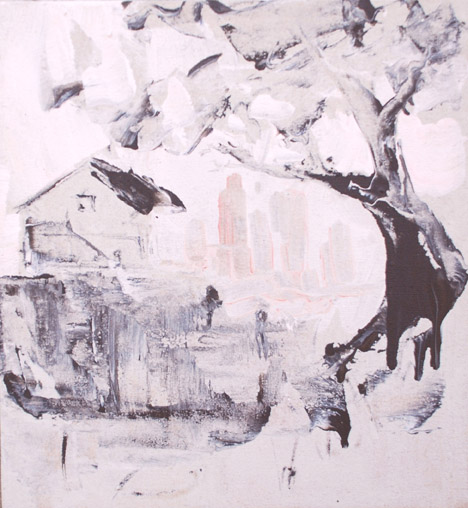 Things to do when not at the studio.
Laundry,
House work,
Long walks,
This is My Pink LA House. 16x14x2 acrylic on canvas. Its Angelino Heights. Love the gingerbread houses and the downtown visage, looming like a spaceship of the future on the Victorian scene. I peer through the lace curtains, trying to catch a glimpse of the fairies and goblins that live there, a soap opera life of magic and contentedness.
By the time Winston can toddle, I plan to have a plot for each porch.
FOLLOW HUFFPOST