It's sweltering. Your clothes are starting to stick to the back of your legs. You're ready to head to the pool or nearest body of water but before you do, check out these innovative ideas for your beach bag...from new accessories to functional towels and even a sunscreen that the kids will likely love!
3-Function Beach Towel, $35.99; TheTillow.com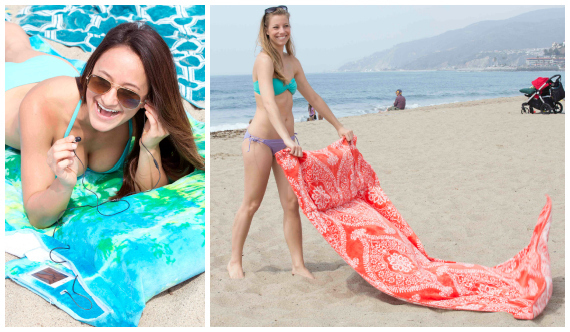 Ever build a sand pillow under your towel so your head has a place to rest? The Tillow actually comes with a foam pillow insert that's extra comfy and a water-resistant pocket for your smartphone with a touch-screen window so you can have your tech with you, but not waterlogged. (Yes, there's a place for headphones.) Lastly a separate, zippered compartment is handy for keeping items like keys and a wallet out of view.
Boca Beach Towel Clips, 2-pack, $5.99; BedBathandBeyond.com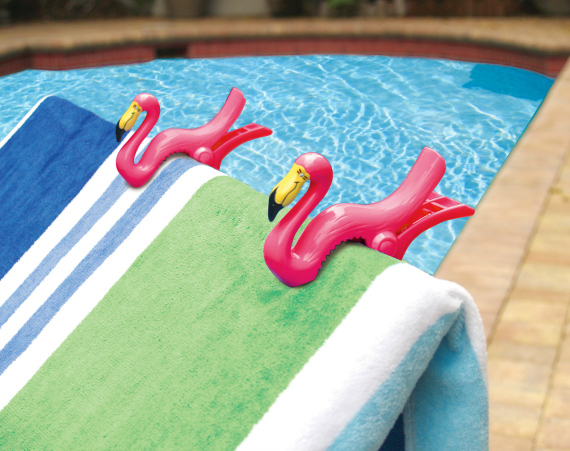 Banish the feeling of always having your towel slip down your chair with these cute towel clips in the shape of tropical fish or flamingos or parrots that hold said towel in place.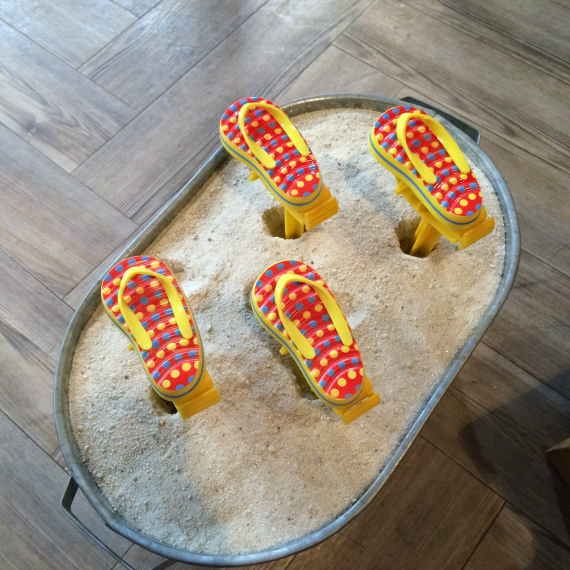 A four-pack of Design Clips ($14.97; BocaClips.com) stake into the sand and clip the four corners of your towel to secure it on a blustery day.
Sparkle Screen SPF 30 Sunscreen, $16.95; Glittertots.com
This sunscreen in kid-appealing fragrances like strawberry and kiwi pear is made of all-natural ingredients and is the only one of its kind to contain glitter. No more yelling and begging kids, "Time for sunscreen!" Try instead, "Time to sparkle up!"
Coola SPF 30 Organic Makeup Setting Spray, $36; CoolaSuncare.com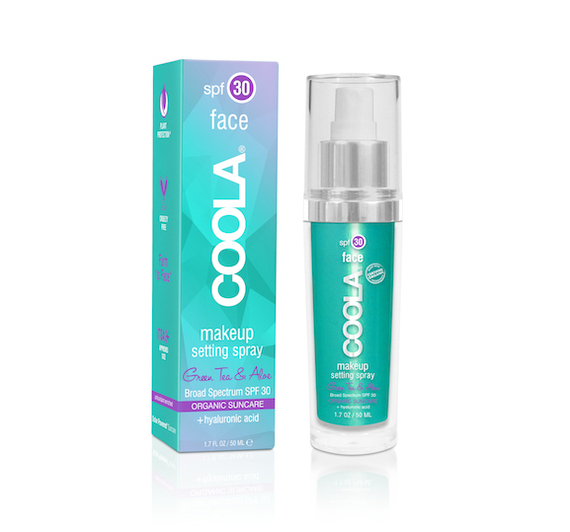 Here's an end to makeup meltdown! This weightless, matte finish mist that you spray on after makeup application protects with SPF 30 while keeping your makeup looking fresh all day. An organic formula includes cucumber and aloe vera to help soothe and refresh skin, and hyaluronic acid binds moisture and helps further soften, tone and rehydrate.
Whish Deodorant Swipes, $7-$22; ULTA.com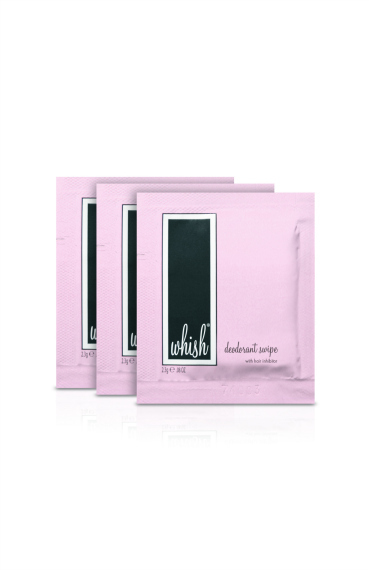 Packaged like a small wet wipe, these refreshing and natural deodorant wipes come in handy for reapplying when you're sweating like crazy under the sun, and also contain a natural hair-growth inhibitor: shave less, look smooth poolside!
Waterproof E-Case, $29; LLBean.com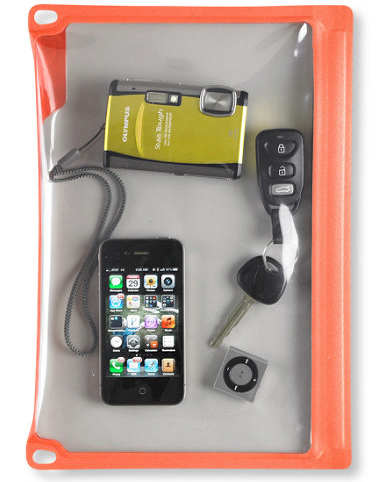 For keeping all of your electronics dry like a cell phone, keys, camera, 10-inch tablet, etc. A special zip closure withstands submersion up to one meter.
3-in-1 Travel Razor, $14.99; SphynxRazor.com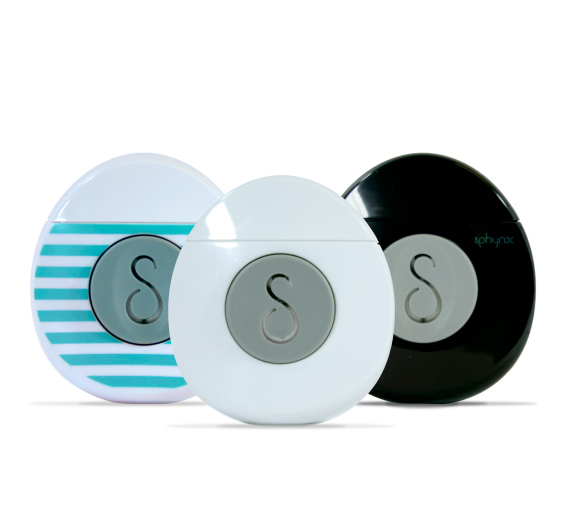 Ever take off your cover-up only to realize you forgot to shave under an arm? Or discover a stray hair? This brilliant little travel razor called the Sphynx spritzes water, provides glide on soap and a safe razor so you can shave away unwanted hairs at a moment's notice. And post shave, there's no need to rinse--skin should actually feel smooth and moisturized. Comes in white, black and aqua-and-white stripe.
Towel & Sarong, $39; SimpleSarongs.com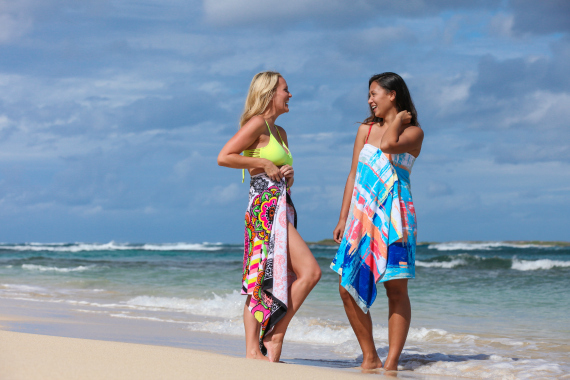 No more trying to wear a semi-soaked towel around your body as you exit the pool, only to have it unravel and end up at your ankles when you have a child in one hand and all of your swim gear perfectly balanced in the other. Here's a lightweight, quick-wicking terry and velour towel that does double-duty with cleverly placed buttons so that you can wear it as a sarong several different ways! Six designs.
Ultra Mini Fan, $12.99; ContainerStore.com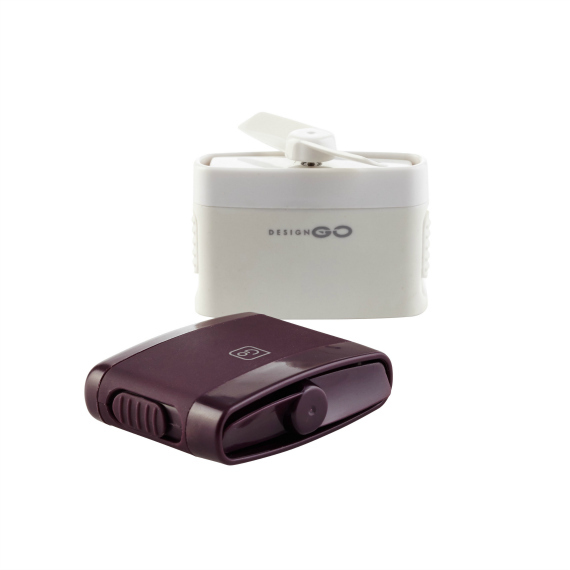 My daughter just had her first swim team meet and this certainly would've been handy. This super compact mini fan is for times when an ocean breeze is lacking and you need your own fresh blast of air. Available in maroon and white.
Hello Kitty Frozen Aloe After Sun Cooling Spray, $7.99; AustralianGold.com

After a long day in the sun, sometimes you need something to cool you down. This spray made of moisturizing aloe and Asian skin-caring ingredients yomogi, butterfly bush and green tea, shoots out like snowflakes that instantly soothes sunburned skin, keeping it cool for up to 30 minutes.
UPF 50 Milan Hat, $34; SundayAfternoons.com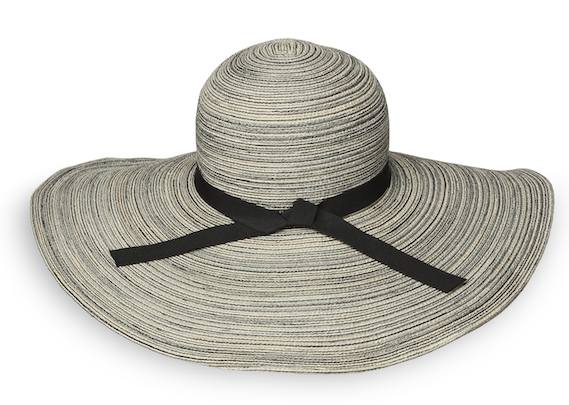 Never underestimate the power of a topper. A broad brimmed hat with UPF 50 protects facial skin and our often neglected scalp and ears. For those of us who color our hair, it additionally protects from color fade (definitely an issue for my red tresses!). Available in one-size-fits-all and three neutral shades: wheat (cream), cinnamon (brown), and pepper (black & white).
Natural Straw Tote with Pom Pom, $46.25; ShopSunNSand.com for similar styles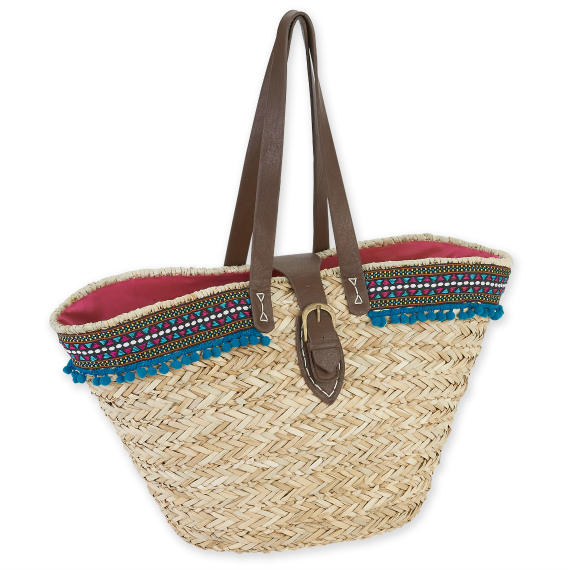 I adore the pom-pom and buck strap detail on this Cheyenne tote by Sun 'N' Sand, that I actually spotted on a recent road trip to Tennessee. Available in orange poms with navy interior or blue poms with pink interior.
SUBSCRIBE AND FOLLOW
Get top stories and blog posts emailed to me each day. Newsletters may offer personalized content or advertisements.
Learn more