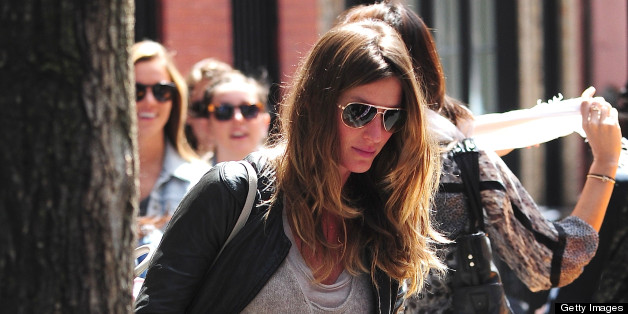 Summer is just around the corner, and we're looking to amp up our workout routine. It's not always easy to find the motivation (our couches look might tempting after a long day), but when we take one look at the bodies of the celeb mamas below, we suddenly perk up. Hey, if they can do it... so can we! (or at least we can try... plus, life comes with lots of regrets, but no one ever regrets a workout).
1. Gwyneth Paltrow (Tracy Anderson Method)
2. Jennifer Garner (gym workouts and spinning)
3. Jennifer Lopez (cardio and muscular structure toning that changes every 10 days from Tracy Anderson)
4. Sarah Jessica Parker (running and Pilates)
5. Claire Danes (cardio and weight training)
6. Kelly Ripa (cardio dance, power yoga, spinning, running)
7. Catherine Zeta-Jones (dancing, yoga, Pilates)
8. Jada Pinkett Smith (gum workouts, hiking, yoga, surfing, snowboarding)
9. Miranda Kerr (high intensity cardio, circuit training, weight training)
10. Gisele Bundchen (yoga, cardio, muscle toning, Pilates)
SUBSCRIBE AND FOLLOW
Get top stories and blog posts emailed to me each day. Newsletters may offer personalized content or advertisements.
Learn more