For 2011, bid adieu to fashion bungles and material mishaps by committing yourself to leveling your wallet only on garb that adheres the definition of "investment piece." The trick? Recognizing the difference between trendy accent the fabulosity of a true fashion find. Investment pieces --an Hermes Birkin, a Loro Piano cashmere cloak, a Lanvin LBD, a Verdura cuff, Manolo sling backs, a Chanel anything-- have sustained fashion relevance. They are high quality "keepers" (generally offering an unexpected twist on a classic) that will add cache to your wardrobe for years to come.
Trendy Accents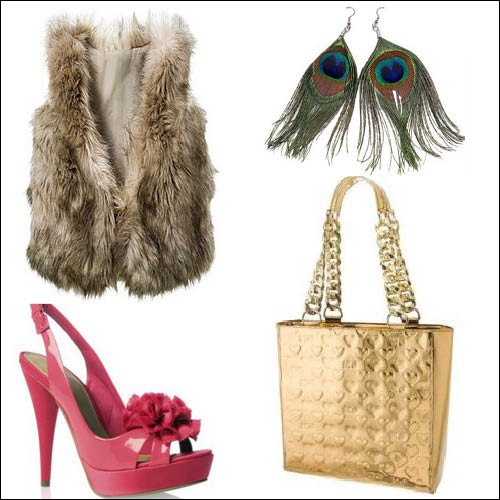 Peacock feather earrings, mod vests, super glitzy tote bags, pink shoes are whimsical fashion items with a short shelf life that are replaced with the next "it trend" the following season. Luckily, we are living in an age of "fast fashion" where runway trends are interpreted by inexpensive retailers like H&M, Zara and Top Shop almost as soon as the last model jumps off the catwalk. Offering directional pieces at bargain basement prices, these shops are manna for the materialistic minded who are dedicated to injecting of the moment elan into their looks.
Gumball sized pearls wrapped in mesh, a groovy faux fur trimmed vest ,a neon clutch bag, a wide zebra belt and a basketful of glitzy gold jewelry will give you major look for a minor investment. So, when you grow tired of these items by March, you will not be riddled with anger for wasting your hard earned cash on fashion with a six month shelf life. The trick is to know thy luxury products and invest with confidence if your purchase is a keeper.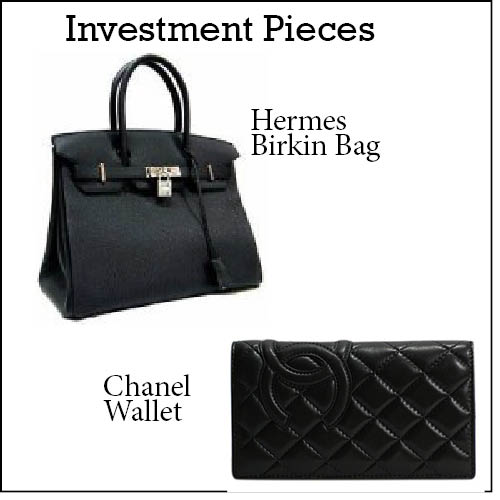 Pop Quiz: To Level or not to Level Your Wallet
When you are considering dropping a lot of cash on a garment or accessory, the following five criteria must be met:
1. I am in love. I am weak in the knees and will pass out of I don't own this trinket.
2. It is classic. It is very high quality and can be passed down to my daughter or niece.
3. I promise that I will not be sick of this item by Fall 2011
4. A knock off version of this item is not available at Urban Outfitters, H&M or BeBe
5. I am not in desperation mode. My love is real!
SUBSCRIBE TO & FOLLOW LIFESTYLE
We're basically your best friend… with better taste. Learn more