The Oscars are the Superbowl of awards seasons. To get ready for the close ups that are tweeted round the world, A-listers kick up their styling regimens into overdrive.The goal? "Effortless" looking glamour that says -- "Oh, I just woke up looking wide eyed, taut and tawny!" The reality? Months of prep time. And, a massive investment.
Muffin top must be whittled away. Complexion must transform from sallow to sun-kissed. Wrinkles must be plumped. Skin must be de-blotchified. Décolleté must channel Amy Adams' gleaming, come-hither cleavage in American Hustle. Well, as a stylist, I can tell you that mere mortals don't need a battery of professionals (or a massive budget) to achieve this level of perfection. We have an arsenal of products up their kimono sleeves to help clients get glam in a flash.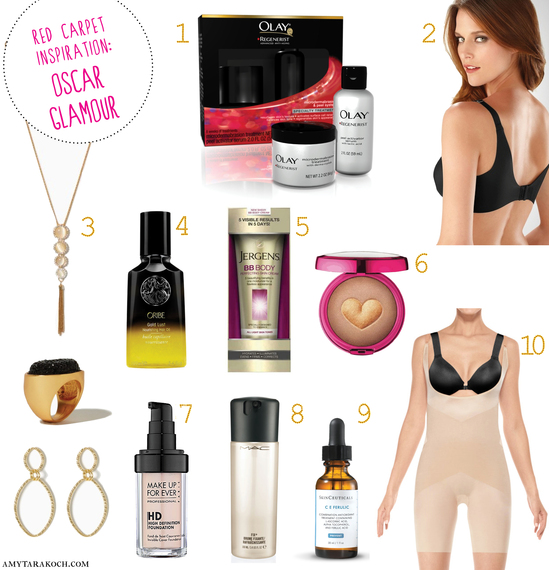 8. Insta-Luminosity -- a schpritz of Mac Fix+ spray increases dewiness and adds that extra oomph to skin.
MAC Fix+ Spray $21
SUBSCRIBE AND FOLLOW
Get top stories and blog posts emailed to me each day. Newsletters may offer personalized content or advertisements.
Learn more