I've heard a lot about the Vienna, and a couple of months ago I had an opportunity to visit. Vienna is the capital, yet it is the smallest of Austria's nine provinces and is home to 1.7 million people. It's a city with a blend of imperial tradition and contemporary creativity, and therefore a very culturally alive city.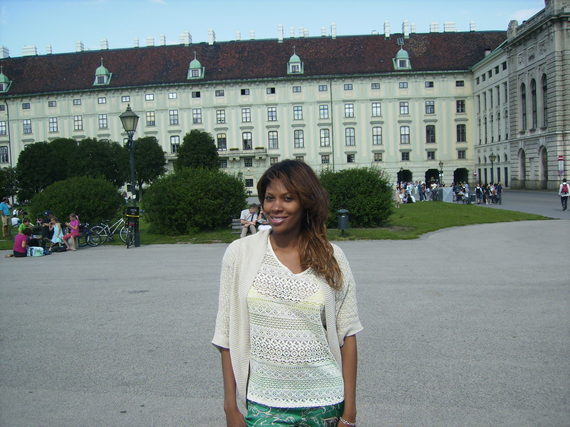 I enjoyed some of the most amazing restaurants and venues in Vienna -- modern, sophisticated, and decidedly cool. One of the most interesting points that I noted is that the city seems to be full of, and managed by, an overwhelmingly youngish population. From bars to restaurants to boutiques to major establishments, the wealth of 20- and 30-somethings that have taken the city by storm is to be noted and commended. Here is my trip diary:
Stay:
My first stop was to check in to the Hotel Hollman Beletage. I loved staying at this hotel. It is truly a home away from home. The PR director came outside to meet me and helped me with my bags. I checked into the spacious room and was impressed with the size, amenities and layout. This boutique hotel has 25 rooms, all with a minimalist yet inviting décor. The hotel is housed in a 19th-century noble house, neatly tucked away in the heart of Vienna's old town. The breakfast is not to be missed -- fresh organic food, made-to-order omelets and crepes, or anything else that your heart desires -- fresh squeezed juices, homemade jams... this is a six-course breakfast feast that doesn't end until 11:30am. I can't say enough good things about this hotel. I loved staying here!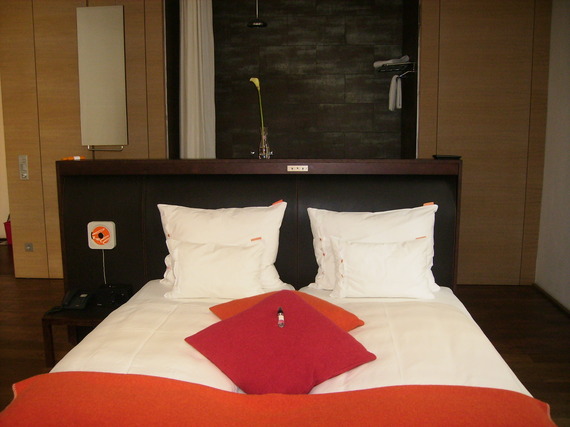 Explore:
I set off to explore the city, from the Belvedere Palaces and formal gardens to Holfburg Palace to St. Stephens Cathedral and all of the narrow shopping streets around the center -- and to the Museum Quartier (MQ).
The Museum Quartier is a delight for any art enthusiast. This cultural attraction and cultural complex houses the city's museums and festival halls. I was immediately attracted to the Leopold Museum with its amazing exhibit on Austrian artist Gustav Klimt. The Technosensual exhibit at freiraum quartier21 INTERNATIONAL was also an eye-opener, showcasing an interesting take on where fashion meets technology. The young curator, Anouk Wipprecht, walked me through the interactive exhibition that featured works predominantly from artists from the Netherlands. Summer fashion exhibits are a known tradition at freiraum quarter21 and in this 10th edition, you can experience how much of the future of fashion is happening in the here and now. We're talking dresses with intertwined lighting and robotic technology!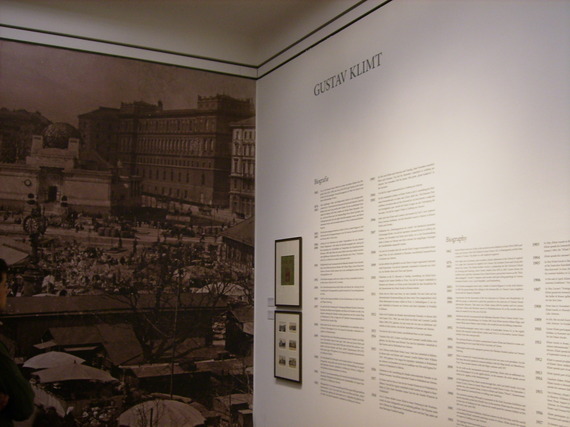 Dine:
The restaurant and bar Motto am Fluss instantly made itself known as one of the "in" places in the city, right on the Danube Canal. The all-glass venue has a good mix of fine architecture and tasty dishes. This is the kind of place where you can go to just enjoy the view and have drinks on a balmy summer evening, or go with a group of friends for Austrian and international food in a great atmosphere.
A good place to have an unparalleled view of St. Stephen's Cathedral while having drinks is Do & Co Hotel's Onyx Bar.
Entertainment:
Vienna has the right venue whether you are looking to just chill and relax or join the late-night partiers. I was told that the new Albertina Passage was one of the city's finest and most entertaining supper clubs, so I had to check it out. Located underground, the restaurant-club is a venue worth taking note of. Beautiful deep purple and silver décor adds a mood to the romantic spot. Although it seats up to 300 people, AP has a decidedly intimate feeling. The long open bar placed in the center of the room opens up to a stage, where soulful singer Ola Egbowon graced us with his rhythmic voice and take on American soul music. The menu is impressive, and I even took a peek inside the kitchen to meet the executive chef, who brings a good flair to traditional Austrian dishes. I had a chance to go into the gentlemen-only club of the AP, and it is also well decorated, intimate and the kind of place to go for a cigar smoke and great rum.
During the summer months, Vienna plays host to a number of festivals and concerts. This past summer, international superstar DJ David Guetta and nine other international DJs (AfroJack and Taboo of the Black Eyed Peas, just to name a couple) put on the concert of the year, performing under the sun and stars. Guetta's set list including the chart topping hits such as "When Love Takes Over" (with Kelly Rowland), "Love Is Gone," "Sweat" (with Snoop Dogg), and "I'm in Miami Bitch" (with LMFAO) . Everyone was on their feet the whole night dancing!
Fashion:
I very much like the shops on Lindengasse, in the 7th district. I also kept a nifty little book beside me, entitled Guided Vienna, that led me to great design and fashion stores.
Vienna is a city that is decidedly artistic, open, and elegant. It combines the best of the old and new and leaves the modern traveler with a lot to discover!