For years, I covered the entertainment industry. Right out of NYU film school, I became a film critic; later I profiled top tier film personalities and, in 2004, when I bowed out of the industry altogether -- mainly because I could no longer stand most of the handlers and PR people I had to deal with -- I wrote about the international film business as the Paris-based European correspondent for Variety.
Now I write about style and real estate, design and fashion....and travel, which is what I'm going to blog about for the Huffington Post.
In the past month I've been traveling non-stop, from the Dubai desert to Palm Desert; from Napa, where I toured the first winery in the US - and maybe the world - that will hold a gold LEED certification, to a gem of a boutique hotel south of the border that has me retooling my opinion that Puerto Vallarta has been destroyed and is not worth visiting despite how easy it is to get to from LA.
But first: Dubai.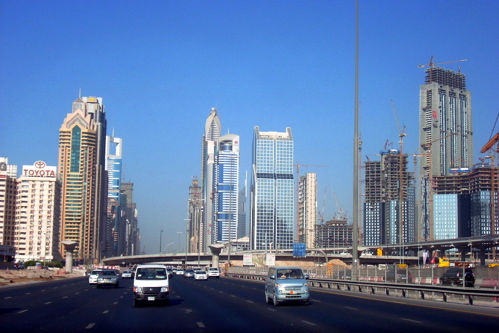 Nothing that I read about Dubai had given me a glimpse of its soul. And now I know why. It doesn't have one. As Wallpaper contributor Carole Dixon, who was also on the trip hosted by Emirates and Dubai Tourism, said, "it's totally lacking in authenticity."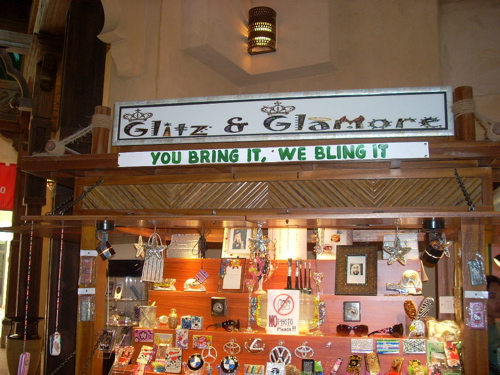 Which does NOT mean it is not loads of fun.
Yes, Dubai, which seems to have benefited little from city planning, is smoggy and noisy as it strives to create a jaw-dropping skyline and achieve status as a world-class city, but it is also home to one of the most diverse and international communities I have ever experienced.
And that's pretty cool.
People from Germany, Kenya, Tunisia. Morocco, and Italy mix with Brits, Americans, Japanese, Koreans and Russians, everywhere and everyday. It's a present day French Foreign Legion of people who have left their lives for whatever reason and come to Dubai to recreate themselves in an Arabian city on the Persian Gulf, one that, ironically, exudes almost no Arabian vibe.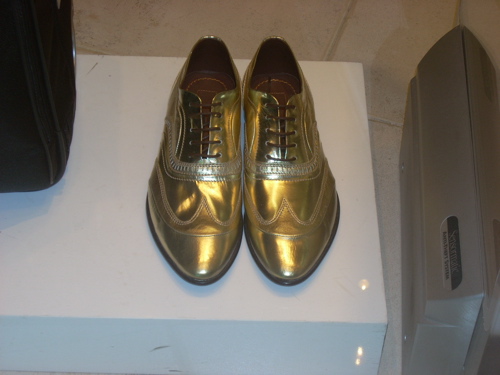 In fact, I was there for three days before I even tasted Middle Eastern food. Instead, I was treated to a Chinese feast at the sleek and contemporary Shangri-La hotel, complete with Peking Duck that was better than any I've eaten in New York, LA or Hong Kong; gorgeous sushi at the iconic Burj Al Arab, and Penne Al Arrabiata (which means "angry" in Italian, not "Arab style"!!) in a bistro overlooking the Gulf at the Madinat Jumeirah. The best restaurants are in the hotels, since hotels are the only places that are allowed to serve alcohol. And there the alcohol flows; the finest wines and spirits are available everywhere. There is zero tolerance for drinking and driving, however, so none of the Dubai residents I dined with, who would be driving home later, imbibed even a drop.
After being in Dubai a week I was finally taken to the older part of the city, though nothing remains of its pearl diving past, of the time before oil was discovered in the 1960s.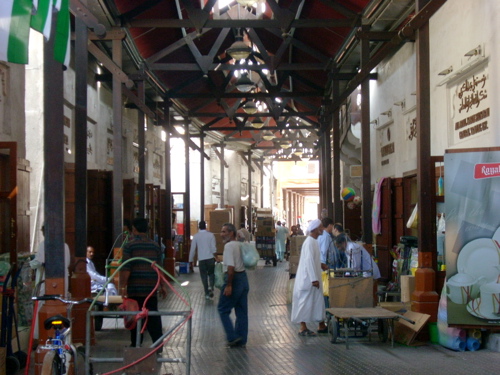 In the neighborhood around the gold and spice souks, I actually spoke to Arabs; when they learned I was American, they greeted me with cheers of "Obama!"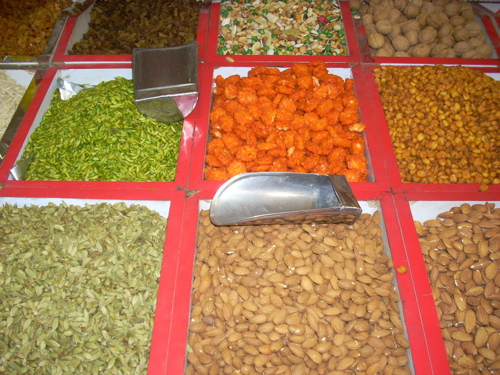 The old Bastakiya district, along a river (referred to as The Creek) that is crossed in old wooden boats called abras, is the only area in Dubai that is, as the French say, folklorique. And, of course, the Arabs in the souk were not Emirati. They shop at the Mall of the Emirates.
At the Mall, you get a feel for how liberal Dubai really is for an Arab country. Arab women in their abayas, some with their faces entirely covered by a scarf, eat in cafes next to leggy Russian twenty-somethings in mini-skirts. Handsome and exotic men in their starched white dishdashas, their heads covered by a tailasan held in place by a circular rope of twisted black wool, cross paths with would-be rock stars in the latest denim jeans. At the Mall's indoor ski slope, complete with chair lift, snowboarders style down the slope next to abaya-clad grannies tobogganing along in inner tubes.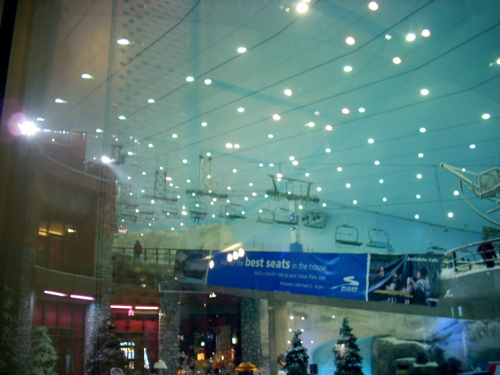 Yes, Dubai is a crazy hard-to-define place. Las Vegas on steroids without the gambling.
The luxury hotels here run the gamut from chic establishments in the financial district to the iconic Burj Al Arab on its own island in the Gulf. I'll cover them in individual short takes over the next couple of weeks.
There is also a lot to do outside the city. I'll write about my visit to the Six Senses Hideaway in Oman, as well as the Al Maha Resort and Spa, located in the middle of the Dubai Desert Conservation Reserve. And I'll tell you about the new 16 hour Emirates non-stop flight from LA. If you have the $25,000 it takes to score a private first class suite, it's way too short.
SUBSCRIBE TO & FOLLOW LIFESTYLE
We're basically your best friend… with better taste. Learn more