Writer Alexis Quinlan, in her own words, on her recent stay at Venice's renowned Hotel Cipriani:
I arrived in Venice with the best of intentions: See the Prada Pavilion at the Biennale, say hello to friend-of-a-friend Arrigo Cipriani at Harry's Bar, eat at Da Fiore and visit a couple of the magnificent Byzantine churches.
I hired a water taxi at the Marco Polo Airport and for 100 euros got a private ride through Murano, where the famous glass is made, and into the legendary lagoon of Venice with its 117 floating islands sparkling under blue skies. My gorgeous driver brought me directly to Hotel Cipriani.
Started by Arrigo's father Giuseppe, Hotel Cipriani is the old haunt of Frank Sinatra and Sophia Loren, and the new hangout of George Clooney. Currently owned by Orient Express, it's away from the tourist madness, set between two 15th century Palazzos on Giudecca island.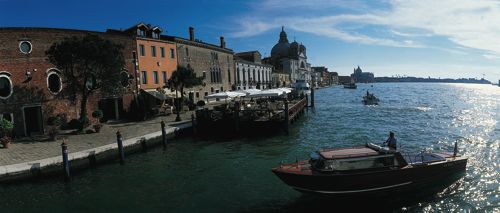 Pulling up to the dock, I was handed off from one handsome sailor to another. A doorman in livery escorted me to the lobby filled with beautiful men and women. My room dazzled me with its private garden, acres of marble, Fortuny drapes, Oriental rugs and Murano glass lamps.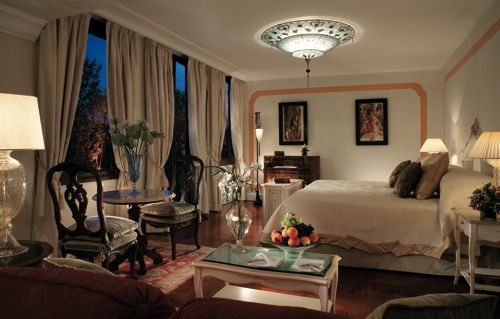 I had all intentions of dropping my bag and taking one of the hotel's sleek wooden launches to St. Mark's Square.
Instead, I nibbled on a nectarine from the welcome basket in my silk-bedded room and stepped into my private garden where I would breakfast the next day. At the other end of my little scented heaven, I opened my private gate -- an innocent enough inclination -- and found an enormous sea-blue pool rippling with filtered Adriatic seawater.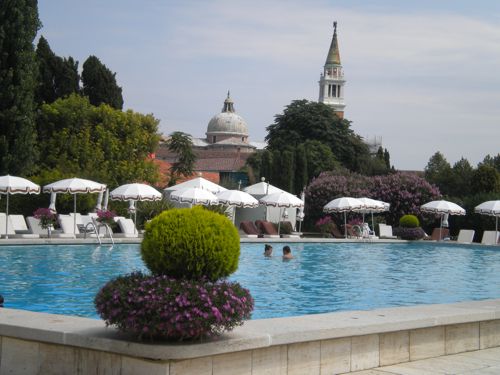 I fell into one of two lounge chairs reserved for me, each embossed with my room number and a nice young man hustled over with a couple of enormous towels and a little spray bottle of Evian to keep my face dewy.
The lemonade is fresh squeezed. The sun is exquisite. The bartender's Bellinis, well, let's just remember that the founder of the Cipriani invented the Bellini. Beyond the lush gardens, I can see the lagoon lapping at the property. And beyond that, if I rise from the chaise, I can just glimpse the rooftops across the lagoon.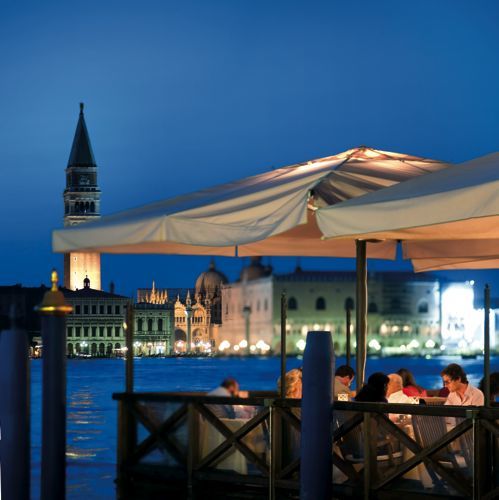 And though the hotel has a boat (four or five, actually) that can zip me to a private dock at St. Mark's Square in about five minutes, and though I'd like to see Venice -- I've come all this way and I have a nice to-do list composed on the advice of insider friends -- there is more lemonade to drink and the pool is warmed to a perfect 82 degrees.

The Doge's Palace, the Lido, the Grand Canal: how grand can they be, compared to this?
Follow Andrea R. Vaucher on Twitter: www.twitter.com/arv1111