An Eclectic 'I Do' Playlist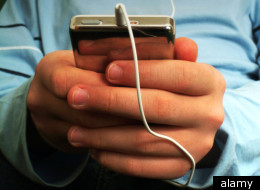 Thinking of popping the question on the year's most romantic day? Want some sonic support?

Creating a CD of love songs can be a daunting task, especially if your partner's iPod screams "cool." Maybe she'll think it's corny. Maybe he'll find the tracks lame. It can be intimidating.

My main goal with this list is to steer you away from chestnuts like "Unchained Melody" and "The First Time Ever I Saw Your Face." But I'm also avoiding things I deeply dig like "Such Great Heights" by The Postal Service and "The Book Of Love" by Magnetic Fields, as they've become indie clichés, due to overuse in film and TV.

With that in mind, let these ten left-of-center tracks be a starting point for your "I Do" playlist. (And a bottle of Veuve Cliquot couldn't hurt.)
Thanks to Avey Tare's passionate delivery, the notion of talking a walk has never sounded more appealing. Sexy, even.

Debbie Harry's list of Kodak moments is a sweet and subtle way to remind your significant other of the memories you've shared (so far).

Can true love really make you feel brand new? This track will make you a believer. The alternative "Like A Virgin."

Some people think of The Cardigans' smash "Lovefool" as a charming love song. It's not. But this one is. It's also one of the best-ever odes to finding the perfect partner. Get the original -- not the re-recorded '96 version.

Courtney Love's having a rough time these days, but she was at the peak of her powers on this intense, deeply romantic track.

James Murphy begs "never change" while volunteering to do just that (if it means more love). Six minutes of delicious yearning.

A hint to your partner to take a look at what the two of you have - and not blow it. Not even a little bit.

If you've only ever heard Chaka Khan's hit version, immediately go find Prince's sultry, superior original. One to put you both in the mood.

Put the top down, grab a couple of surfboards and keep it young for a while longer. That's the message of this anthemic tune from the UK's best new rock band.

If your guy or gal doesn't melt when they hear this, you may want to rethink the relationship. And it's the perfect metaphor for asking someone to walk through life with you. Here's hoping Facebook never appropriates it.