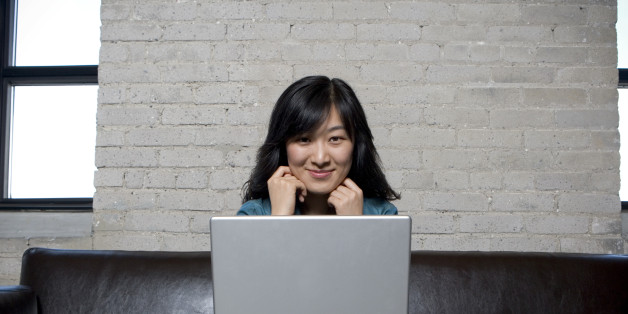 Despite what you have heard, not every IT company in Silicon Valley is experiencing a mass exodus of women. In fact, the best companies in Silicon Valley are not only seeking, hiring and promoting women, they are valuing the diversity of perspectives women bring. Most notably, they are leveraging those insights to outperform their competitors in the two most important (and gender-blind) measurements of corporate success; productivity and profitability.
Yes, there are hundreds of technology companies in Silicon Valley that are experiencing a devastating hemorrhage of female talent. However, the clever ones recognize that losing the insight, knowledge and wisdom that a diverse workforce brings to technology is a problem they can't afford to ignore.
As the Global Managing Director of Great Place to Work®, my job is to seek and promote research-based answers as to why some companies achieve greatness in order to equip the others to mobilize when they are missing the mark. What our global research has proven time and again over the last three decades is that regardless of industry, women are an essential part of the success equation. The companies that make a genuine effort to support and promote women are the same companies that have lower turnover, higher job satisfaction across all genders and greater profit margins. In fact, the companies that make the Fortune 100 Best Places to Work For® list in the US outperform their competitors stocks by more than three times, and the market in general by more than two times. Those are BIG differences, but they aren't the only ones. If we look globally, we see similar trends. For example, over the past five years, a portfolio of India's Best Workplaces outperformed overall India stock market indices by a factor of 4.
Of the IT companies that made the US 2015 100 Best list, a third of their population is female. At first glance, you might think that percentage falls short given that women make up nearly half of the U.S. workforce. But when you consider the disappointing fact that women make up only 26 percent of the IT workforce, it becomes abundantly clear that these companies have made a deliberate effort to promote fairness and respect, two components that are essential to create a great workplace culture.
Some other interesting figures that the 2015 Best IT companies have in common include:
• 33% of employees are female
• 27% of executives and senior managers are female
• 35% of managers and supervisors are female
Multiple studies have revealed that a hostile work environment is the primary reason women are leaving IT jobs in Silicon Valley. However, at the special few 100 Best IT Companies we see have proven that it doesn't have to be like this, 95 percent of employees report that people are treated fairly regardless of their gender. The others need to take serious note of what the Best Companies to Work for have shown is possible. In short, with less than a third of women entering into IT work, paired with the phenomenon of women leaving Silicon Valley in droves, this indicates a need for a radical systemic culture shake-up, and one that if not addressed with intentionality, will have long-term devastating consequences on their business growth and valuable contributions to our world.
So, how can more Silicon Valley companies avoid the risk of jeopardizing their unique position in the world known as the hub of innovation and fast growth? Recognize that by taking responsibility to change the cultural system they can expect better business results. There are great examples of their IT peers in the 100 Best who are doing it. Study the practices of theses peers and commit to figuring out how to become a great workplace for all people. Research has shown that great workplaces cultivate corporate cultures in which employees:
Trust the people they work for
Take pride in what they do
Enjoy the people they work with
It is important to note that Great Place To Work® is not the only research organization that has proven a correlation between culture and performance. McKinsey & Company's 2014 report "Why Diversity Matters" revealed that organizations in the top quarter for gender diversity are 15 percent more likely to have financial returns above their national industry median. This pattern also held true in reverse, with organizations in the bottom quarter for gender diversity more likely to fall below the performance of the top-quarter companies.
Of course, one of the most important reasons IT companies should take an inventory of their culture is due to another disruptive phenomenon the industry is experiencing -- talent shortages. After all, two of the primary benefits of creating a culture in which all employees feel trust, pride and enjoyment are lower turnover and higher quality job applicants than industry peers. In the war for talent, being inclusive to all people regardless of gender, race, ethnicity, sexual orientation and other individual "difference" increases an organization's sourcing pool, and attracts Millennials, who are known to place significant value on celebrating the beautiful diversity of people -- inside and out.
Given the impact an inclusive culture has on performance and a company's true potential to achieve greatness, leaders need to get down to brass tacks and take an honest inventory of their culture. Accept the reality of where we are today with urgency towards systemic change. Use the data to make a commitment and plan that shocks the current cultural landscape and assures significantly better business results and a better society. Pursuing a culture change will require intentionality, transparency and accountability measures, but as research has proven, the returns are worth it. Silicon Valley has an opportunity to capitalize on their reputation as innovators and translate that know-how into culture transformation where inclusivity inspires all people to choose their workplace as a place where they can be themselves and give their best at work.
SUBSCRIBE TO & FOLLOW THE MORNING EMAIL
The Morning Email helps you start your workday with everything you need to know: breaking news, entertainment and a dash of fun. Learn more