The latest trends include micro-needling via a face roller that delivers serums deeper, and the newest round of blushes feature collagen boosting peptides to keep your rosy cheeks plump long after you wash your face.
Here's what else is on the beauty horizon for Winter 2010.
Poke Around


Rodan + Fields' Anti-Age AMP MD ($200) is a reusable needling tool constructed of surgical grade, stainless steel acupuncture micro-needles. It safely creates precise micro-channels in the uppermost layers of the skin to allow for more effective delivery of serums and creams. The idea is that pricking tiny holes and injuring the skin forces it to produce more collagen, and this roller, with 200 mini needles, helps serum penetrate faster and deeper because of the new path to travel into the skin.
Get Buzzed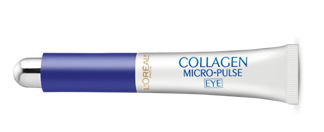 L'Oreal's Collagen Micro-Pulse Eye pulses away puffiness, wrinkles and dark circles. How? With a vibrating tip! The two-step system -- eye cream and gentle massager -- firms up sagging and puffy skin while stimulating circulation. The best part -- it doesn't come with a high-tech price tag at only $20.
Waterless Cleansers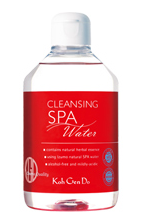 Sulfates can be harsh for your hair (it's a common ingredient recently being rinsed away in shampoo formulations), but also your face. The newest incarnation of cleansers don't require a water rinse and removes dirt and makeup without the sulfates in most foaming cleansers. KohGenDo's Cleansing Spa Waters ($35) looks like a toner, but acts like a cleanser. You soak a cotton ball and sweep it over dry skin -- no rinsing needed. It's also infused with six essential herbs (like rosemary, sage, and lavender) that help keep skin moisturized throughout the day.
Double Duty Anti-Aging Makeup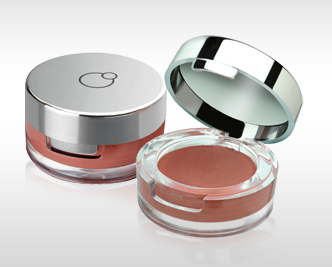 Complimentary Color

Cosmetic chemists have figured out how to create products that adjust to your skin tone! Mally Beauty's Couture Color Custom Blush ($25) packs tiny pigments encapsulated within an innovative formula that keeps them fresh until you are ready to use them. As you blend onto skin, new pigments are released for the first time, every time. The more you blend, the deeper the color becomes.
Magnetized Nail Art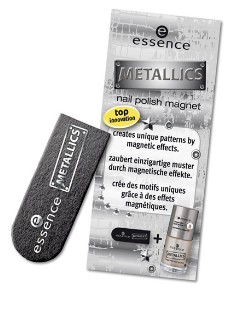 Essence Metallics Magnetic Nail Polishes transform your manicure in an instant (we've seen other versions of magnetic nail polish, namely by Lancome, but this one allows for more versatility in design). Simply hold their magnet over a newly-polished nail of metallic polishes in this collection and the color particles will move to create a new design. (Available in the US in December.)
So what about beauty 3.0? Going beyond aromatherapy, scientists have started to work on neurocosmetics, products that contain plant proteins that boost levels of dopamine and serotonin -- giving us a sense of euphoria with every swipe lipstick and dab of moisturizer!

SUBSCRIBE TO & FOLLOW LIFESTYLE
HuffPost Lifestyle is a daily newsletter that will make you happier and healthier — one email at a time. Learn more