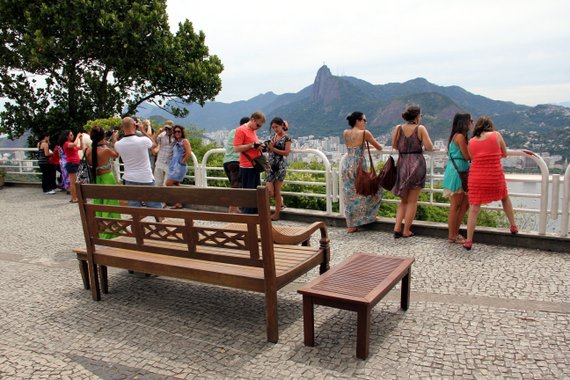 Bright colors, bold patterns, inventive reuse... decor in Brazil is anything but dreary. With five weeks and over 6,000 kilometers of travel, from the Amazon down the coast to the big southern city of São Paulo, we soaked in our share of Brazilian style.
As much as I love a good design center, luxury design isn't what Brazil is all about. Here is Brazilian decor and all its raw beauty, charms, quirks and creativity.
(Above) Of all places, my favorite outdoor furniture of the trip was atop Rio's Sugar Loaf Mountain.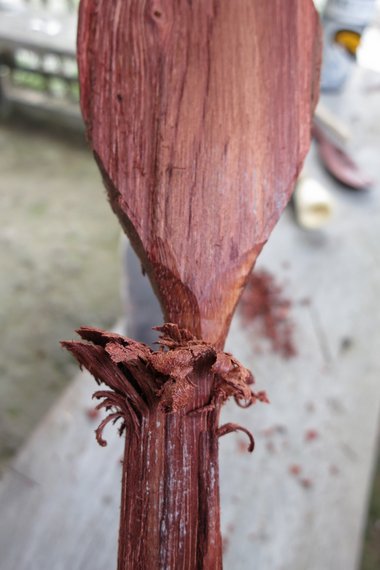 A word on the coveted brazilwood and foundation of early Brazilian design. It is not named after the country, the country is named after it. It grows all through the forests and with its ember-like color (or "brasa" in Portuguese) it inspired the nation's name. Today this hard wood is protected, but found pieces are still used for accessories. With a little help from our Amazon guide, we carved this kitchen spoon out of a stick we found.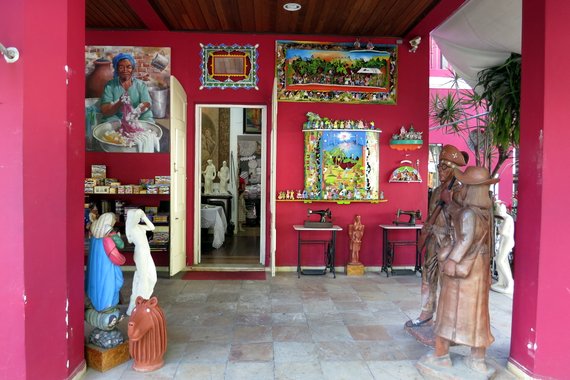 I won't get too much into folksy souvenirs, but the bright colors and happy disposition of the typical painted wood carvings are indicative of the Brazilian look and spirit.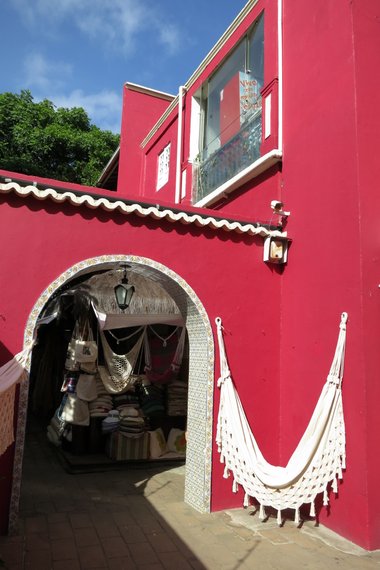 In central and northern Brazil, hammocks are an integral part of the home. More than just a backyard accessory, woven hammocks are what many people use to sleep. I was a little nervous spending five nights this way in the Amazon but it was surprisingly comfy! Beautiful, portable and incredibly inexpensive, it's kind of a brilliant bedding alternative.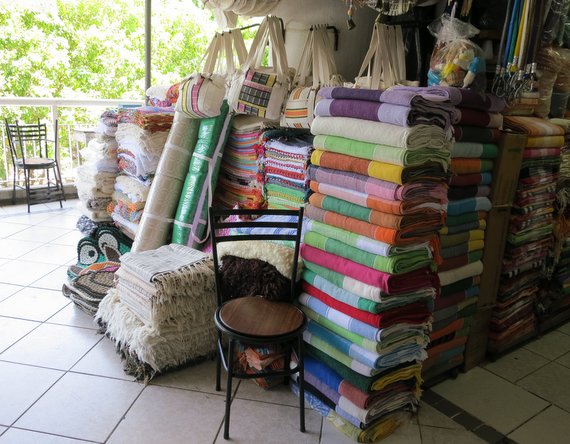 I fell in love with the flat-weave rugs and table linens that were sold all through the state of Ceara. They had the best stripes in the richest colors.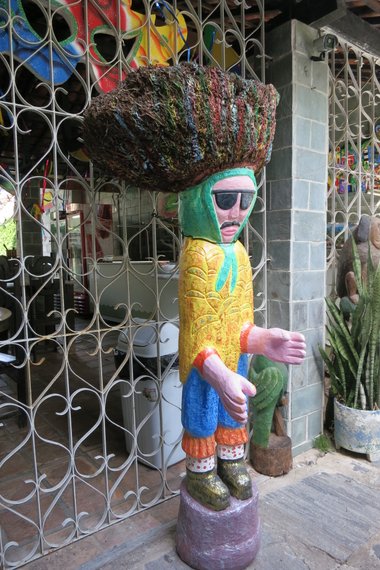 In the coastal towns of Pernambuco, sculpture made out of old palm-tree trunks were everywhere. The spindly roots make for the greatest head of hair, right?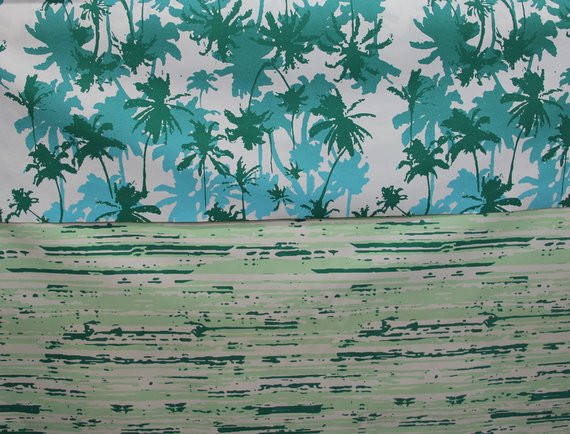 With summer weather year-round, the outdoor fabric choices were fantastic! This one company, Voga Ledervin, had spunky prints with palm trees, sail boats and this chic splatter stripe.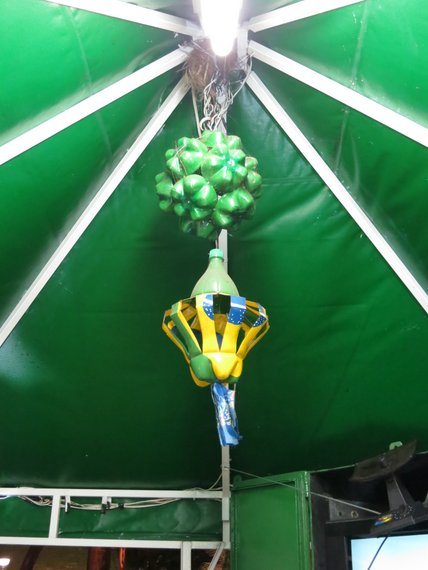 Lighting is made out of just about anything in Brazil. Gourds, sea shells, wine jugs, you name it. Spotted in a corner food stand, this pendant lamp is constructed from a cluster of plastic, two soda bottoms and connected to another bottle slit into a modern shade. Resourceful, to say the least.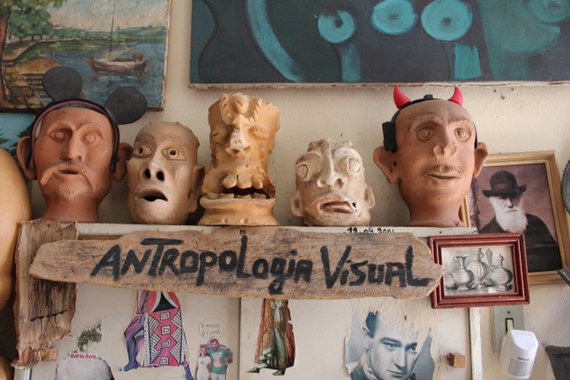 Adored these cheeky clay busts we saw at Cabral in Salvador. Vintage Brazilian design is fabulous when you can find it.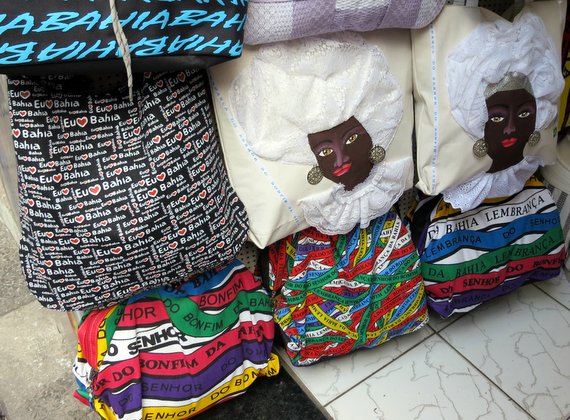 Salvador's Afro-Brazilian roots give the decor its own distinct look. These tote bags celebrate their classic motifs of lacy headdresses and prayer bracelets of Señor Bonfim (the legend goes: tie them with three knots and make a wish for each. When the knots wear through, your wishes come true. I think mine has a few months to go.)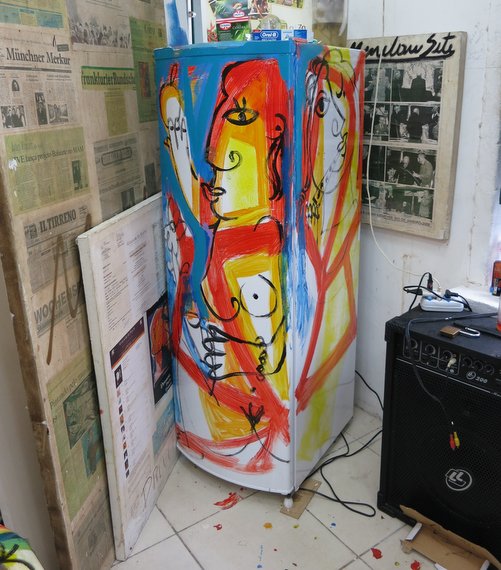 Who says a fridge should be a plain Jane? A canvas can be any ol' thing in Brazil and everything could always use a bit more color.
Crossposted from seeingdesign.com.