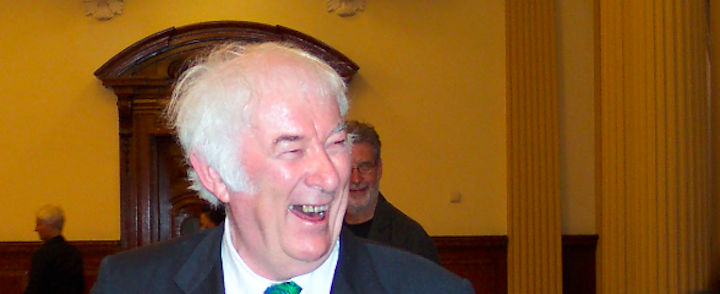 Seamus Heaney in Belfast, 2007, © the author.
His family and friends are in mourning for Seamus Heaney, who died in Dublin on August 30. They are joined by a world of acquaintances and admirers, both known and unknown to Heaney himself, whose grieving is for the poet and the man -- if those could be separated. Playwright Tom Stoppard knows that in Heaney's case it can't be done; as he said to The Guardian on the day of Heaney's death, "Seamus never had a sour moment, neither in person nor on paper. You couldn't help loving him any more than you could help reading on from the first line."
The memorials, remembrances, and appreciations for and of Heaney are unsurprisingly many, indeed already overwhelming. Five of them, however, collected here, are to me full of elegance, eloquence, and truth.
SUBSCRIBE AND FOLLOW
Get top stories and blog posts emailed to me each day. Newsletters may offer personalized content or advertisements.
Learn more