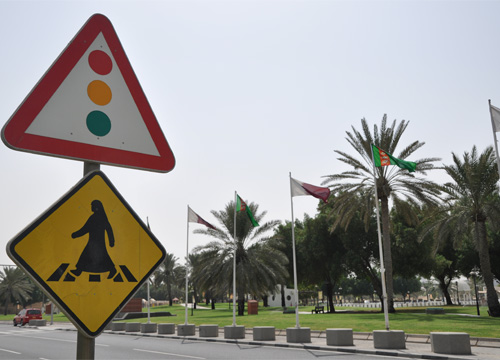 January 2010: Chicago's streets were iced over, the US economy was just as cold, 70 resumes had gone out with no reply, and I just finished an M.F.A degree that sank me into debt close to triple figures. This was the recipe for a mild-mannered Midwesterner with virtually no travel experience to decide to move to Doha, Qatar for a job. A place I dare you to point to on a map without looking it up first.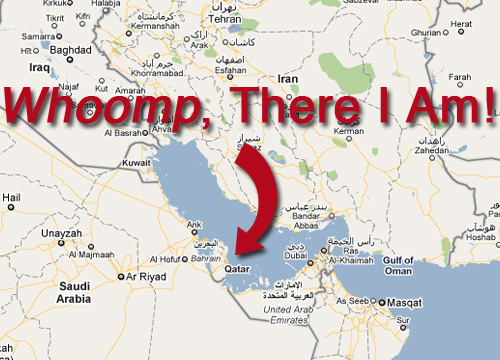 When I was accepted to Northwestern University's graduate film program in 2005 I imagined myself swimming in a vast empire of riches after I graduated, or at least landing a job in my field. It was a rude awakening to end up this close to serving "Man Food" at place called Brickhouse in majestic Niles, IL, where I'd be dressed in cut off shorts and pushing the "Happy Ending" deserts. (Pun unfortunately intended.) As someone who proudly extolled the virtues of gender equality, it was enough to make me muffle my tears into a pillow. That is until I was offered a teaching job at Northwestern University. College professor is high on my list of things to do. The catch? It was Northwestern University Qatar.
Qatar (pronounced "cutter") is a tiny ear sprouting off Saudi Arabia. The dusty desert land is teeming with natural gas and camels, but mostly natural gas. Immediately after the offer, I looked for every excuse not to go. I had a life that I loved in Chicago, but after some contemplation, I quickly realized my lifestyle was not going to be sustained by up-selling the "Double D Cupcakes." When I finally looked at the offer, it was one I couldn't refuse. A padded salary, housing, car and travel expenses all paid courtesy of the Qatar Foundation.
NUQ is part of Education City. Think of Education City as a rock supergroup, combining the best musicians of their time to form an All Star line-up. Like Cream, the Gorillaz or the Mickey Mouse Club, Education City is comprised of the top ranking departments from various American universities. First came Virginia Commonwealth's Art & Design Program in 1998, two years later Cornell's Medical School, followed by Texas A&M's engineering school, Carnegie Mellon's computer science program, Georgetown's School of Foreign Service and most recently, Northwestern's Journalism & Film program.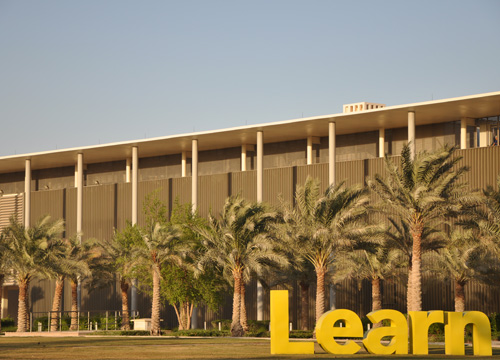 Education City is the brainchild of Her Highness Sheikha Mozah, the second wife of the countries Amir, His Highness Sheikh Hamad bin Khalifa al-Thani. Unlike Dubai, who's utilizing its gas and oil wealth to become the Las Vegas of the Middle East (if Las Vegas had an indoor ski slope and the tallest building in the world) the ruling family is focusing on more sustainable development like education. Don't get me wrong, while Doha's government privileges community development above all, they're not completely crazy. They do have a mall with a faux Venetian canal running through it. Duh.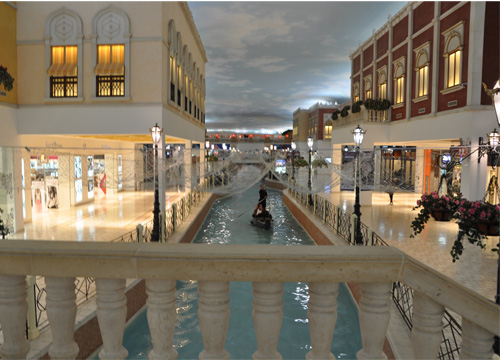 To my shock and dismay, my friends and family said I had to take the job. Even Qatar's dubious location -- nestled between Iran, Iraq and Saudi Arabia -- couldn't dissuade my strongest supporters. Despite the proximity to this notorious triumvirate, Qatar is far from the violent Middle East we've all come to know and love on CNN. Per capita, there is a staggeringly low 6 criminal incidents per every 1000 people. For comparative purposes, there are 80 crimes committed for every 1000 people in the United States. Natural gas rich since the 1980s, Qatar has the highest GDP per capita in the world, followed closely by Lichtenstein. The growth and development happening at such a rapid clip estimates suggest Doha and Dubai having as much as 60% of the world cranes between them.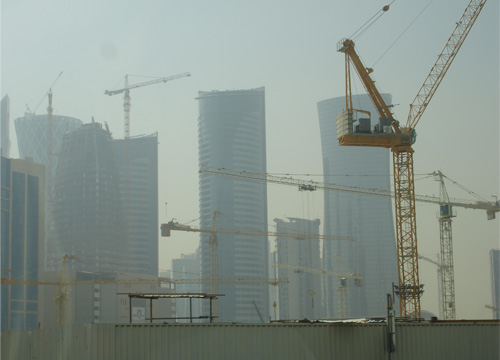 Qatar, while among the most progressive Gulf states, does not come without its complications. To my horror, stretch pants must be worn sparingly, if at all. My shoulders and knees will not see the light of day until I return home, public romantic interludes are an absolute no, and the consumption of alcoholic beverages must be discrete. Public drinking is relegated to Western hotels like the W or Four Seasons, or can be purchased for personal use at the single liquor store that services the entire country.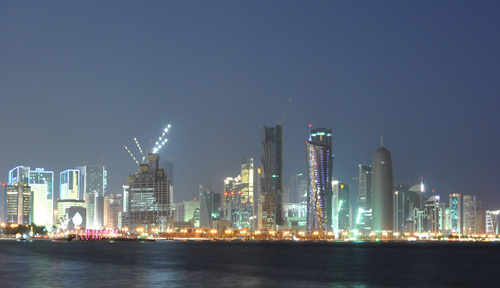 So that is how I ended up half way across from the world I was so familiar with for 29 years. And despite the fact I find the desert area outside of the beautiful seaside Corniche and cosmopolitan downtown rather dreary, I am having a love affair with Qatar. It isn't so much the money, or the utterly excessive three bedroom, five-bath residential hotel where they are housing me (and only me.) It's Her Highness Sheikha Mozah.
Some might think that Lady Gaga is the most interesting woman in the world right now, but only because they haven't heard of Her Highness Sheikha Mozah. And if I had the choice of meeting one of the two? Well, let's just said I'd ga ga oh rah rah straight on over to Her Highnesses' for tea and dates.
SUBSCRIBE TO & FOLLOW LIFESTYLE
HuffPost Lifestyle is a daily newsletter that will make you happier and healthier — one email at a time. Learn more