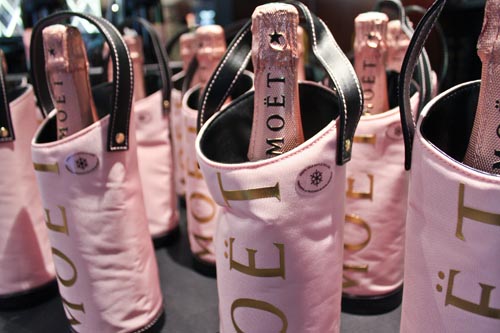 ONBOARD THE ADRIENNE--Call it a love affair, a shameless passion. Champagne is my magic elixir. I'm pretty sure I'm not alone and may, in fact, share this obsession with millions of closet sippers. Brut, Extra Brut, Rose, I hoard them all, picking up a bottle here, a demi there to stoke my not-so-secret stash. By now, my assorted family shake their heads, casting pitying sideways glances as I turn over each bottle and admire the label before popping the cork to release its heavenly effervescence.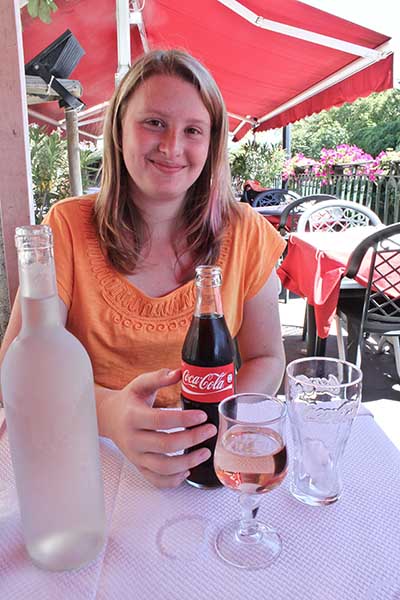 Imagine my rapture, then, at the chance to navigate the quiet waters of France's Champagne region on one of French Country Waterways' luxury barges, a week that promises a much-needed break in my too-busy life. Most of my travels are in pursuit of an assignment. But this dream trip is a honest-to-goodness vacation, a chance to shift gears. Even better, I have a special companion on this adventure, which makes it doubly dear to me. My niece, Katie, a college student studying anthropology and history -- and a confirmed Francophile -- has begged me to take her along. On the cusp of adulthood, she's the perfect travel mate.
We pour over the brochures together, picturing the journey. We make a packing list and buy extra batteries for the camera. We invest in a good map of northeast France, one that shows this region's hoard of little villages and maze of canals. Soon we'll be visiting the Cathedral in Reims, touring the cellars of world-class Champagne houses, strolling the towpath and walking the Chemin des Dames, the women's way. A Roman road, its 18 legendary miles have seen many an army cross this corner of France, now advancing, now retreating.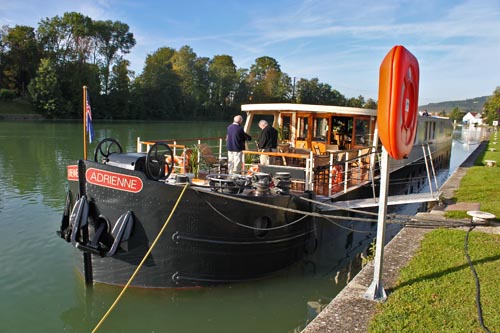 Day one begins after our overnight flight to Paris -- 10 hours from Los Angeles -- and a restorative night on a very good bed at the four-star Hotel Raphael. That's where French Country Waterways puts up its passengers (primed for the trip of a lifetime), and where the company's shuttle bus collects us. There are 12 of us waiting, strangers praying that we'll like each other, for the 90-minute drive east to Chateau Thierry, on the Marne River. Our noses to the windows, we watch France fly by, And then we're there. The 128-foot Adrienne, docked in the river, is our new floating home. Wearing a shining coat of paint, she awaits our arrival, her crew on board to welcome us. Katie runs ahead, exploring the deck, the dining room and our comfy cabin. She returns clutching a classic Coke and smiling like a Cheshire cat. She has already found her elixir. Will she join me in what I hope will be a daily wine tasting? Should I encourage her? I'm undecided. (To be continued.)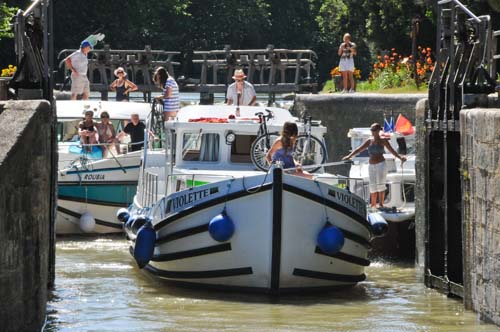 SUBSCRIBE AND FOLLOW
Get top stories and blog posts emailed to me each day. Newsletters may offer personalized content or advertisements.
Learn more