I consider myself an indecisive person and often have trouble picking favorites. So, when it was announced that the #FriFotos theme of the week was going to be "the best," I knew I would have trouble choosing a photo to share with the community.
I spent some time looking through old photos from my wedding, my first trips abroad... any excursion that was special, or moving for me. I bookmarked about ten of them and then gave up, idly flipping through random images and smirking at memories I thought I had forgotten when I flipped through this one on a Facebook album.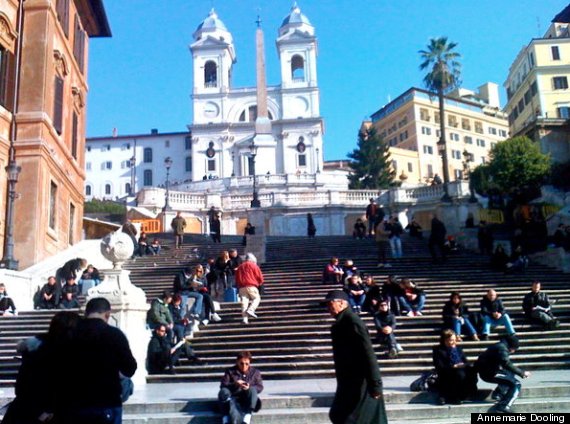 2010, Rome. After a week of traipsing through the city with a sinus infection I lost my traveling companion, grabbed a cappuccino, and sat out staring at the Romans passing through their day. It was a chaotic week full of plane rides and missed connections, over-the-counter medications, and missing cellphone access. I needed a break badly, and fast. And I was so busy thinking about taking a break that I almost didn't recognize that I was taking one.
It was totally nothing. Just an hour bundled up under a sweater, outside of the Spanish Steps, sipping on a cappuccino, but when I look back on my time in Rome, it was the part of my stay that created the tome for the rest of the trip. It was the best.
What has been the best moment of your travels?
To see more photos that are 'the best,' follow the travel community on Twitter at #frifotos.
SUBSCRIBE TO & FOLLOW LIFESTYLE
HuffPost Lifestyle is a daily newsletter that will make you happier and healthier — one email at a time. Learn more