Recently we wrote about how the word "inequality" has seen an uptick in the media due, at least in part, to the Occupy Movement. Holding true to that interesting fact, inequality seems to be on your minds, too. From men's birth control to the happiness of women across the world, thumbing through the discussions surrounding this topic, we couldn't resist highlighting just a few of the comments that provoked thought across our favorite recent Women's articles.
When blogger Soraya Chemaly set out to profile the injustices of a world afraid of powerful women in her piece, "Porn-Addled Teenage Boys Do Rule The World," one commenter pointed out that it's not the boys themselves we should point fingers at, but the system that educates them.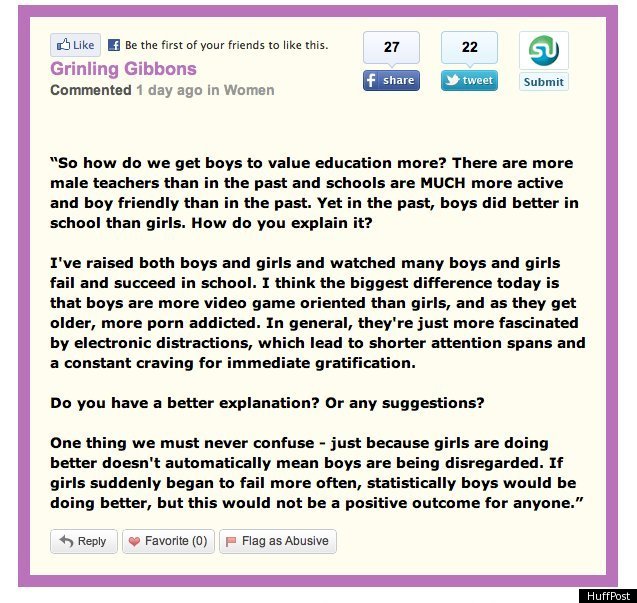 "Is Male Birth Control Coming? The Gates Foundation Thinks So," a story by Catherine Pearson, started a deep discussion on the differences between male and female health care, and what is constituted as a quality of life medical issue for each sex. User craichead2011 feels men get the short end of the stick, as far as this is concerned.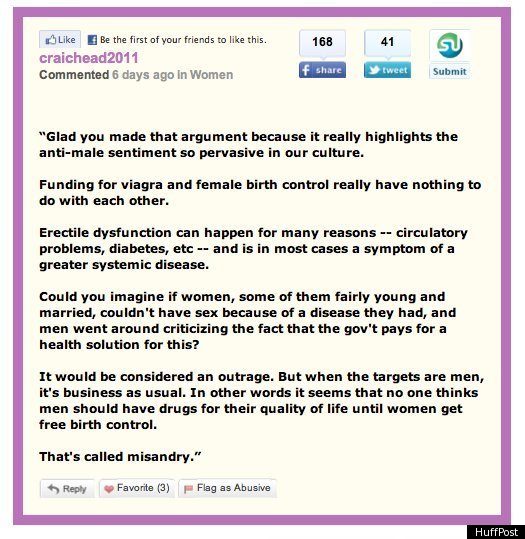 A welcome point in the discussion following "2011 Global Gender Gap Report: The Best (And Worst) Countries For Women," crystaljarl's comment became a fast favorite when she made the correlation between happiness and respect for women.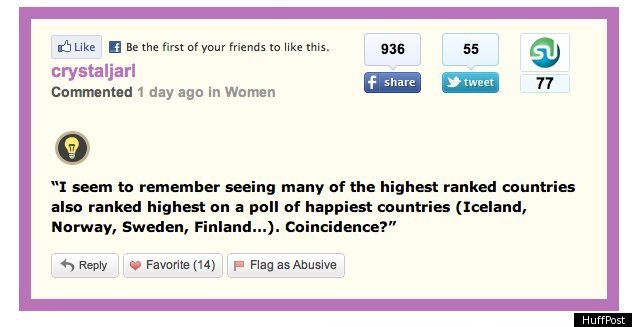 One topic that always strikes debate on Women's posts is sexuality and labeling; "How A Lesbian Beauty Queen Spent A Year Dating Men" was no different. While many of you jumped right in to point out the uncomfortable labeling often attached to women of many sexual orientations, annarky highlighted a personal story to back that up.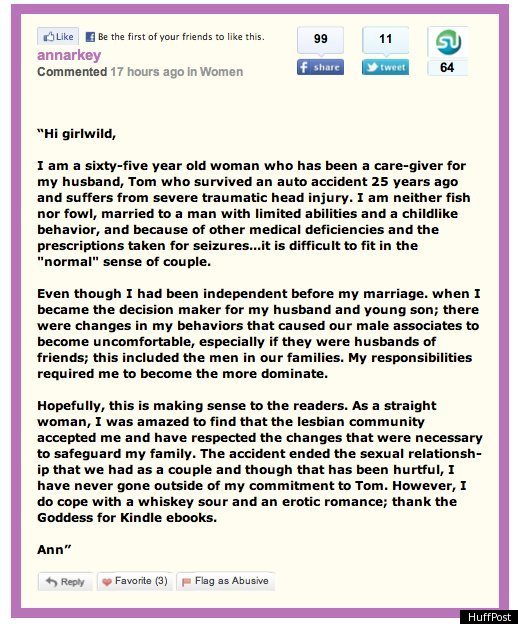 Did we miss your favorite post? Have you seen an interesting discussion thread? Share it with us in the comments below to be featured in future weekly round-ups.

SUBSCRIBE AND FOLLOW
Get top stories and blog posts emailed to me each day. Newsletters may offer personalized content or advertisements.
Learn more