Imagine a children's television show popular with celebrities, especially musicians. It was on early Sunday morning and coincided nicely with the end of their Saturday nights.
We might be talking about Pee Wee's Playhouse, which also had artsy adult fans. But it's Kids Are People Too, which aired on ABC from 1978 to 1982, that gets a look here.
The show's name was lifted from another ABC children's blockbuster, Wonderama. And Wonderama's Bob McAllister was the program's first host.
Michael Young stepped in just a few months the show premiered -- and right before it won an Emmy and moved to Los Angeles. The producers thought they could land bigger name guests there. But Young said the show was so popular with celebrities many called the bookers, volunteering to come on.
Young eventually passed the host torch to Randy Hamilton. But, in 1986, he revived the program in syndication. I visited Young recently at his Westwood, California home and office:
AR: How'd Kids Are People Too get started?
MY: Producer Larry Einhorn and Squire Rushnell, then Vice President of Children's Programming at ABC, really created the show. ABC had two children's shows by Sid and Marty Krofft, HR Puffenstuff and The Bugaloos. And they wanted something they could "wrap around" those shows. The package was ninety minutes, but after a couple seasons, the cutaways were dropped. Then, there were at least five interviews and two demos per show. It was The Tonight Show for kids.
Bob McAllister, the first host, wanted to do more kiddie stuff. Then I started doing the show. And I was an interviewer. So it became more about interviews. Plus demos. For example, John Avildsen, who directed Rocky, and Garrett Brown, who invented the Steadicam and used it for the famous hand-held shots in the film, showed how the camera worked.

AR: Was it always easy to balance the learning and the fun?
MY: Most of the children's programming then was cartoons and silly stuff. And our show held that kids could ask intelligent questions and care about the same things adults did. Programmers were also trying to get kids and adults watching shows together. And it turned out our audience was about fifty percent adult.
That, ultimately, made it harder to sell ads to toymakers. But it was a booker's dream. By the third season, people were calling and offering to be on the show. KISS, Patti Smith, Neil Sedaka all came that way. Andy Warhol, Truman Capote, and others also wanted to be on the show. But ABC Standards and Practices didn't think they were right for Sunday morning.
AR: Did doing interviews with and for kids change your style?
MY: I would ask a couple of questions that established who the interviewee was. Then I would go into the audience and the kids would ask questions. And I tried very hard to make every kid feel comfortable so they wouldn't be afraid to ask a question That was my skill, helping create the dialogue between the kids and the celebrities.
We tried to get every adult celebrity to talk about something that would inspire the kids. For example, Christopher Reeve came on when he was starring in Superman. But we had him talk about being the child of a divorce. Then, we showed how chroma key was used in the film to make Superman fly.
AR: Did you screen the questions the kids asked?
MY: We never screened the questions, we never set them up, we never gave them to the kids. The only thing that got cut out was a repeat question.
AR: Could there be a show like this today?
MY: If you look at the celebrities kids care about today, they know everything about them. There are so many outlets for getting that information. I don't know how many of them would have anything new to ask.
AR: What came next for you after the show?
MY: CBS hired me to do the Miss Teen USA Pageant, mainly because they thought I could do the interviews and make the contestants feel comfortable. I also did a sports show on ESPN for kids where I interviewed young athletes and older athletes. But, eventually, I wanted to things for an older audience. Today I make online video material for large circulation consumer magazines.

Take a look at the photos below, with just a few of the celeb guests on Kids Are People Too. (All photos courtesy of Michael Young.)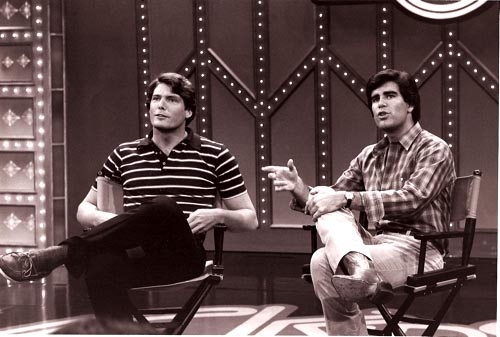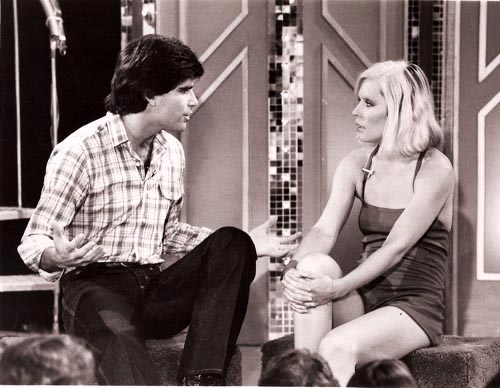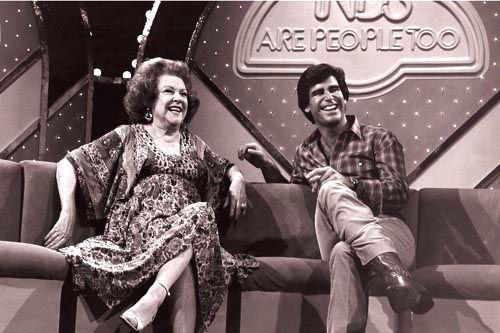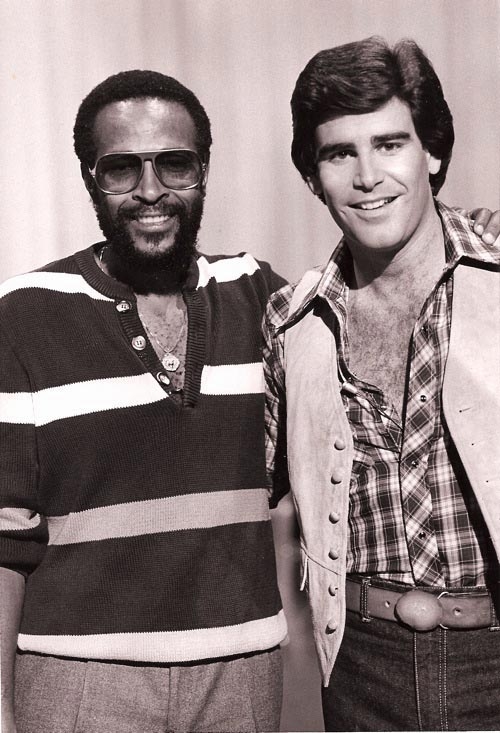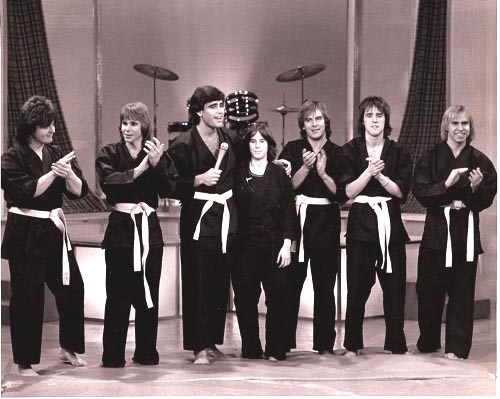 Matt Dillon and Jodi Foster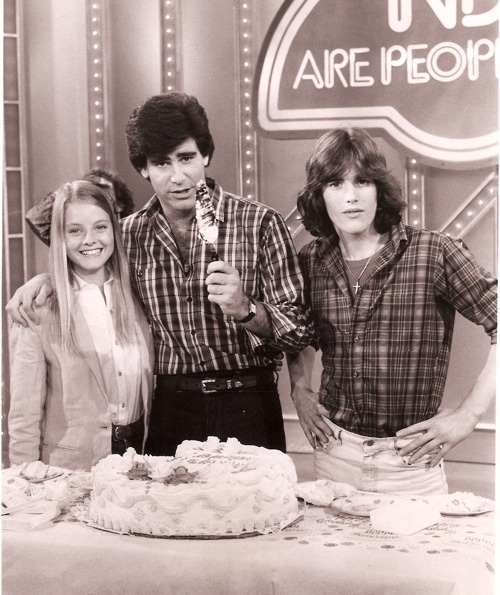 SUBSCRIBE AND FOLLOW
Get top stories and blog posts emailed to me each day. Newsletters may offer personalized content or advertisements.
Learn more