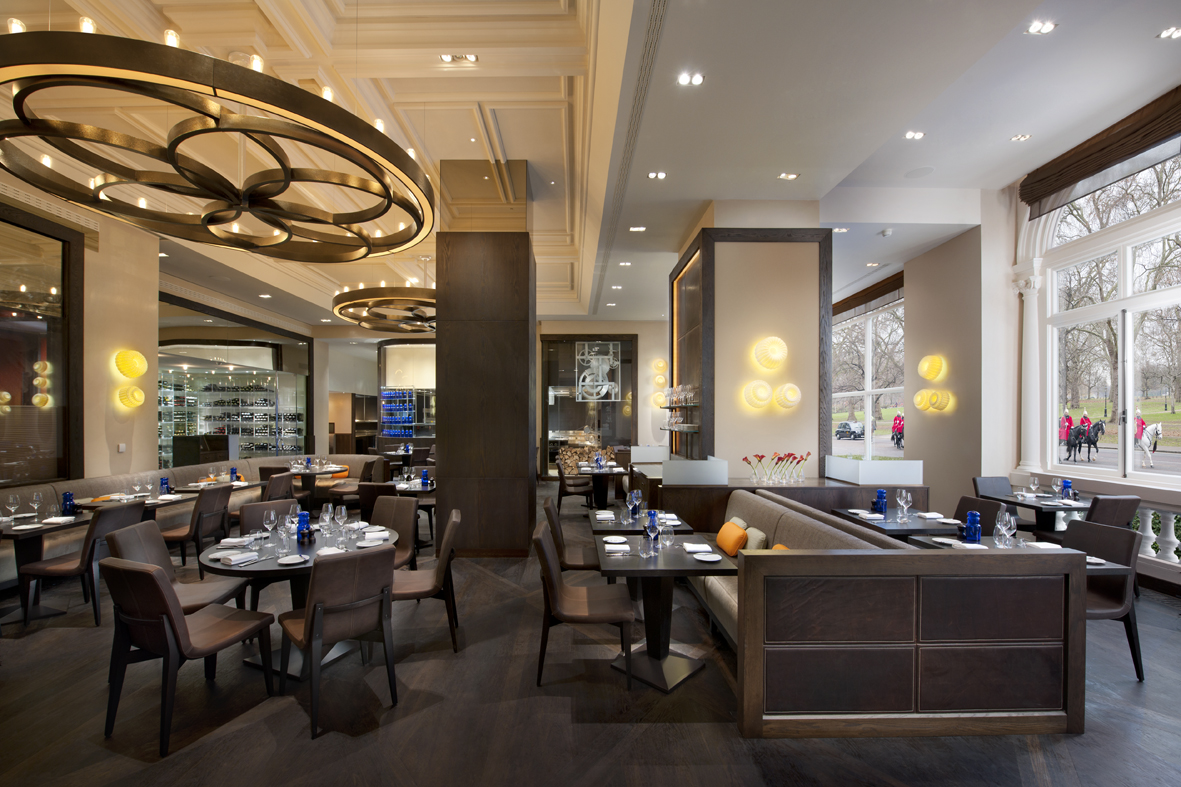 If we are expected to eat our fish lukewarm, we would prefer to be forewarned or, better still, given the choice. Heston Blumenthal, celebrity chef behind London's newest and most talked about restaurant, doesn't necessarily agree. Being a very particular chef, he likes to serve dishes at prescribed temperatures. Maybe I'm just an old-fashioned type of guy, but I prefer turbot served hot, and here lies my first disappointment with Dinner.

Dinner occupies a lovely space within the Mandarin Oriental hotel directly overlooking London's Hyde Park, with the city's most expensive new residential building by its side. The room is immediately imposing, expensively fitted out and evidently a destination venue. If you're not one of the A-crowd, a top media contributor or a friend of Heston's, you'd be very lucky to jump the 3-month waiting list. We dined this Wednesday evening.
Aside from the lukewarm fish, our second gripe was the noise level. All those hard finishes mean the sounds bounce off the ultra-expensive wood floors - if your nearest table is a group of six after-work bankers as ours seemed to be, you may strain to hear your fellow diners speak.

On a positive note, they have a great sommelier, João Pires; lovely, friendly and engaging staff, desserts stronger than appetizers or mains (loved that caraway shortbread) but try it at lunchtime. It will be easier to get a table, they have a terrific value set menu at £28 for 3 courses, and in daylight you'll enjoy one of London's best views - Hyde Park from the south.