Something about Donna Karan makes me feel very Zen--possibly the fact that she herself is very Zen--and as I made my way to Sunday's DKNY show (my first of Fashion Week) I was thinking, Alright, I can do this. A departure from my usual pre-Fashion Week anxious derangement.
As an aside: I had a real moment of Zen when I read this quote by Simon Doonan in The Daily Front Row:
"I always remind myself that [Fashion Week] is not Afghanistan. We're not trying to stop the Taliban. It's actually pleasurable and fun to catch up with your pals and wave at people. People talk about it like it was one of the most rigorous things on Earth to do, and it is really quite fun."
Of course, DKNY is not the beautiful and elegant Donna Karan label. It's younger, edgier, cheaper...and as such, something I have quite a bit of it in my closet. I was especially feeling these Boy George hats and the capes, which we've been spotting all over the place of late.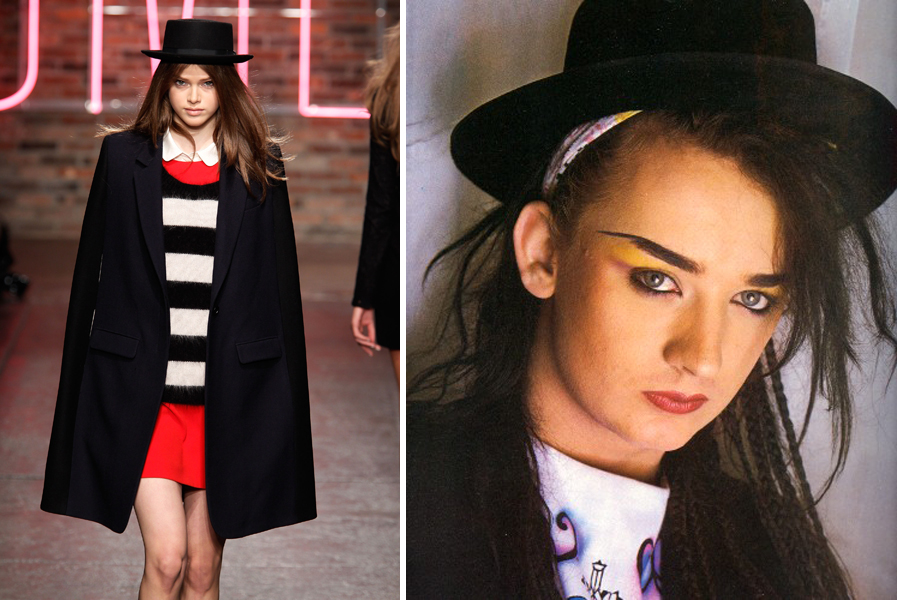 Here's more of the show. Tell us what you think!