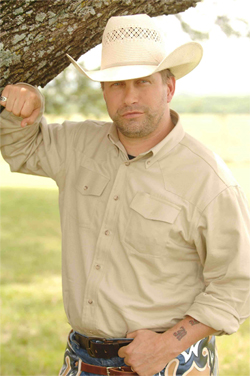 The z100 Pink concert at the High Line Ballroom was ripe with celebrities last night. On one side of the room was Sandra Bullock, sitting at a table surrounded by silver-haired men. On the other side was Gossip Girl Taylor Momsen, sporting peroxide Joan Jett hair, dancing with her BFF Frankie like any normal 15-year-old Manhattan TV star.
As part of my website CelebsGoneGood, we cover all celebrity endorsements. It's a non-partisan site, but you can imagine how hard it is to find a Republican celebrity. I mean seriously, endorsing McCain is not a great career move. Sarah Palin even admitted herself how hard it is to find Republican musicians to back her cause. And several of the musicians whose songs the RNC used ended up suing them. But signing up to do an Obama PSA or gala could move you from C-List to A-List in no time flat, hanging out with Matt Damon and Wyclef, Scarlett and Shakira...or Kid Rock. So I about peed my pants when I saw none-other than Stephen Baldwin, dressed in a button-down shirt and jailhouse tattoos.
I break through his circle and query him straight up. "What's so cool about being a Republican?" He looks me up and down and replies, "Is that your question?" Why yes, indeed it is. "Seriously, Baldwin. Why are you a Republican?" It's rare that I meet a conservative in my circles, and I wanted to hear him out.
First he corrects me, noting that he's actually an independent, and then says, "Biden is a liar." Stephen says that in the early primaries, Biden had offered to run under McCain. Biden's actual quote comes from a 2005 summer episode of Jon Stewart's The Daily Show: "I'd be honored to run with or against John McCain, because I think the country would be better off." Biden also said in the interview he had wanted McCain to run under Kerry. (Little did he know Lieberman would be the guy to cross party lines). Hmmmm.... When you boil it down, Stephen thinks McCain/Palin are upfront, while Obama/Biden are riddled with fraud and deceit. He echoes McCain's words, "Who is the real Barack Obama?"

Pink, dressed head-to-toe in silver, plays a cover of Gnarls Barkley's "Crazy." She admits that she had once sung this with Cee-Lo in a bar in Los Angeles, but she couldn't exactly remember how that had happened.
"Do you think Palin was the right choice for VP?" I ask him. He pauses, and then smirks. "If he wins, then sure. Look, McCain is no dummy. Just look at where the polls are today. Homeboy made a good move." Which polls exactly? "At the beginning of this election it was Hillary! Hillary! Hillary!" he says. "You're going to see a lot more women voting in this election who would love to see a woman vice president."
Pink whispers into the microphone, "Dear Sarah Palin. Please stop shooting things," before launching into her George W. Bush tribute song, "Dear Mr. President," and then adds with only five days left to the election, "Hopefully we won't have to rewrite this one." I bop my head along to the intimate number, "I can only imagine what the first lady has to say... You've come a long way from whiskey and cocaine." She ended with a screaming new verse, "Dear Mr. President, you're running out of time to take a walk with me...So thank God!"
So there was one question left that was really on my mind. Stephen, who has called Obama "a cultural terrorist," recently vowed to the NY Daily News that he would leave the U.S. if Obama is elected. "So would you really move to Canada if Obama is elected?" He smirks again. For him, that was just a joke that the media twisted out of proportion. "I told them take it for what it is." I ask him if he could say anything to the media, what he would say. "Nothing. The media is shot. The media is closeted axe murderers. Look at Keith Olbermann."
Pink concludes her set with a lovely cover of "Killing Me Softly." As she sings out, "Killing me softly, with his words," I realize that even though Stephen, the conservative d-lister, might hate me, the liberal media, we may not be so different after all. We're both Pink fans. We can both talk our way into the VIP area. He's an independent who is voting for McCain, and I'm an independent who is voting for Obama. So what if he's spending his weekend riding the Straight Talk Express with ol' John in Las Vegas, and I'll be spending mine phone banking for Barack. At the end of the show, we're both casting our votes.
SUBSCRIBE TO & FOLLOW ENTERTAINMENT
THE spot for your favorite fan theories and the best Netflix recs. Learn more