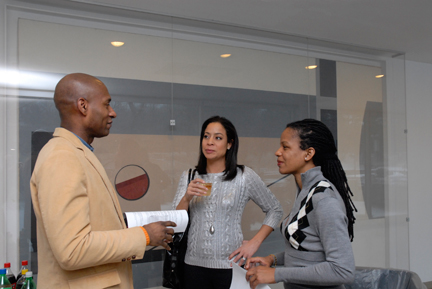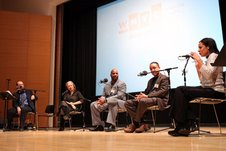 In the weeks following last November's election and then again leading up to the inauguration of President Obama, there was much talk about the ushering in of a post-racial era. But what exactly does post-racial mean? And what does it signal for the civil rights movement? Is this the end of the civil rights movement?
Last weekend, I honored the memory of Dr. Martin Luther King, Jr. by attending an event hosted by WNYC and titled "A Journey of Hope: From Protest to Presidency." In a series of three installments, the panelists explored the evolution of American political thought and the what, how and where next of the civil rights movement. What are the new challenges facing the civil rights movement? How effective are the old tools of change - such as protest - especially when compared with the tools now available? Where do members of the old guard of black leaders fit in this new world order of post-racialism?
The term post-racial has been used to signify a society in which race is no longer significant or important. Panelist Jelani Cobb drew applause and nods of approval when he stated, "African-Americans have been trying to be post-racial since 1690." Those who argue that the civil rights movement is obsolete got a somber reminder recently when Oscar Grant was murdered in Oakland, California. Oscar Grant III was a 22-year-old black man who was shot in the back by cops as he lay on the BART train platform. The police were responding to a report of verbal altercation on the train. According to John Burris, the attorney for Oscar Grant's family, the cops taunted the group of youths with racial epithets, including the 'n' word.
Civil disobedience and other forms of protest have long been a staple of the civil rights movement. In addition to the Montgomery bus boycott, there were sit-ins at counters and demonstrations followed by, in many instances, incarceration of protesters. But it was Dr. King who remarked, "If you confront a man who has been cruelly misusing you and say, 'Punish me, if you will; I do not deserve it, but I will accept it, so that the world will know I am right and you are wrong,' then you wield a powerful and just weapon."
But is protest still a viable tool today? According to panelist Jonathan Rieder, "Protest is, in part, a victim of its success. Times were different in the 1960s ... We lived in a climate of racial terrorism." Now the tools for change have been updated. Panelist Rev. McNatt pointed out that "one of the geniuses of Barack Obama is that he can inspire people. He speaks to a greater purpose but does not use anger." To further illustrate her point, Rev. McNatt referred to President Obama's weekly broadcast on You Tube.
So this brings us to the issue of where do we go from here. Panelist Jelani Cobb is curious to see what the Congressional Black Caucus will do under an Obama cabinet and is not sure where Revs. Jesse Jackson and Al Sharpton will fit in the new world order. Mr. Cobb underscored the fact that President Obama challenged the traditional business model of John Lewis, Jessie Jackson and Al Sharpton when he invalidated the so-called 'brokerage niche". In Mr. Cobb's opinion, this explains why some black leaders initially supported Hillary Clinton and expressed disdain for President Obama. Yet, fellow panelist Patricia Williams remains confident in President Obama's ability to unite progressive as well as conservative elements.
There is no doubt the civil rights movement is alive and well, even as it undergoes a metamorphosis of sorts. President Obama's civil rights agenda must be broad enough to reflect the interests and concerns of the myriad of constituents - from immigrants' rights to Proposition 8 and trade.
Photos courtesy of Alexander Richter.