EBay founder Pierre Omidyar is known for the "venture philanthropy" of his Omidyar Network, which has spent hundreds of millions of dollars to support micro-finance, governmental transparency, and social media in developing countries. Now he is also venturing into the arts with a gift of $3 million to the Louvre for research and educational projects on Persian art.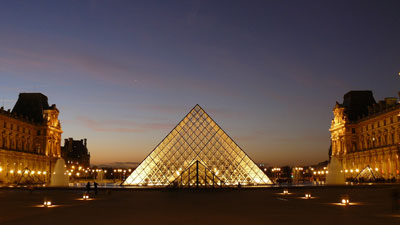 The Louvre Museum in Paris, France / Courtesy Flickr
A fund will be established in the name of Omidyar's mother, Elahé Mir-Djalali Omidyar, who is the founder and president of the Roshan Cultural Heritage Institute, which supports research and education on Persian art and culture. The American Friends of the Louvre will help with the gift's disbursement.
"Thanks to Elahé Mir-Djalali Omidyar's generosity and commitment, long-term projects will allow for the unprecedented promotion of the Louvre's Persian collections, within the museum's eastern antiquities and Islamic arts departments," Louvre director Henri Loyrette said in a statement. The gift comes at an opportune time for the institution, whose new Islamic arts department will open next year.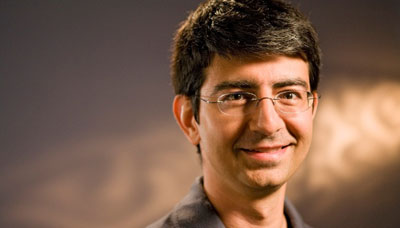 President and founder of eBay Pierre M. Omidyar
/ Photo by Michelle Andonian; © The Henry Ford. OnInnovation
Surprising as it may seem, the Louvre is the first French museum to have established a gift fund, which quickly received €120 million ($170 million) to support its new museum branch in Abu Dhabi, according to Le Monde. The institution has taken other innovative fundraising steps as well, raising over €1 million ($1.4 million) online in one month to purchase Lucas Cranach the Elder's "Three Graces" last fall, and scheduling a concert fundraiser by Janet Jackson next month to support the museum's 18th-century collections (yes, you read that right). The concert will be accompanied by dinner and an auction headlined by a Richard Prince work.
A French-born American of Iranian origin, Pierre Omidyar founded eBay in 1995. Forbes Magazine's billionaires list gives his net worth as $6.7 billion. According to Forbes blogger Clare O'Connor, he became a billionaire in a single afternoon in 1998, when eBay went public. "We sort of skipped the 'regular rich' and we went straight to 'ridiculous rich,'" he told O'Connor. "I had the notion that, OK, so now we have all of this wealth, we could buy not only one expensive car, we could buy all of them. As soon as you realize that you could buy all of them, then none of them are particularly interesting or satisfying."
-ARTINFO France, ARTINFO
More of Today's News from ARTINFO:
In the Future, Will Pop Music Remix Itself?
ARTINFO's Comprehensive Guide to the 2011 Venice Biennale National Pavilions
Lindsay Lohan Seeks Redemption at the Venice Biennale
From Bonnaroo to Bang on a Can, ARTINFO's Guide to the Hottest Summer Music Festivals
Priciest Lots Stumbled While Obscure Works Soared at Christie's $22.6 Million Latin American Art Sales
Like what you see? Sign up for ARTINFO's daily newsletter to get the latest on the market, emerging artists, auctions, galleries, museums, and more.
SUBSCRIBE TO & FOLLOW CULTURE SHIFT
Level up. Read THIS and be the most interesting person at your dinner party. Learn more