ARTINFO presents a guide to the most interesting openings in New York each week. This week, Fredericks & Freiser shows early paintings from the curious Pop painter John Wesley, an uptown gallery offers art about reflection, Luhring Augustine celebrates 25 years of business with a retrospective exhibition, Matthew Marks shows Anne Truitt, and William Pope.L debuts at Mitchell-Innes & Nash's Chelsea location.
For more detailed previews and to see the rest of our NYC gallery opening picks, visit ARTINFO.com.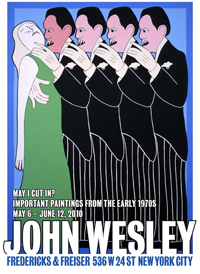 John Wesley's "May I Cut In? Important Paintings from the Early 70's"
Fredericks & Freiser (536 West 24th Street)
Opening Thursday, May 6
It takes a singular talent to earn the admiration of both Miuccia Prada and Donald Judd, but such is the accomplishment of John Wesley. The 12 paintings here, some not seen for nearly four decades, show Wesley honing his inimitable brand of cartoon portraiture, unfailingly presented against a light-blue background.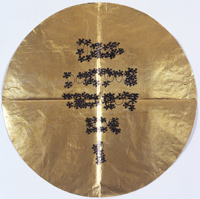 "Reflection"
Nathan A. Bernstein & Co. Ltd. (21 East 65th Street)
Opening Thursday, May 5
"I'll be your mirror / Reflect who you are," Velvet Underground chanteuse Nico once sang, adding, "In case you don't know." It's an apt mission statement for contemporary artists, and one that the 15 artists in this show -- including Warhol, Lichtenstein, and Benglis -- take literally, to varying degrees.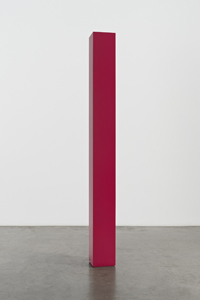 Anne Truitt's "Sculpture 1962-2004"
Matthew Marks Gallery (522 West 22nd Street)
Opening Saturday, May 8
Following the Hirshhorn Museum's towering Truitt retrospective in 2009 -- her first major exhibition in 35 years -- Matthew Marks is presenting 16 of her rectangular totems, many from that D.C. show. Painted in a stunning array of colors -- from a deep, rich raspberry red to a solemn brown and a bracing yellow, her objects prove the affective power of even the most reduced forms.