ARTINFO presents a guide to the most interesting gallery openings in New York each week.
While a few works have performed poorly at London auction this week, the art market seems to have largely recovered from its recession plunge (if Basel and the recent Polaroid auction can be used as measures). Still, questions remain out there in the art world. Some Muybridges may have been misattributed, according to Tyler Green, and Michelangelo may have hidden a brain in the Sistine Chapel, according to some scholars. Strange days.
In New York tonight, more curiosities are likely to emerge, as galleries open a remarkable mixture of major group shows. It's going to be quite a night. Our recommended shows are below, but be sure to visit ARTINFO.com for a full gallery guide to tonight's bonanza of events, organized by neighborhood.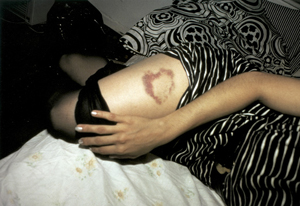 "The Tell-Tale Heart (Part 2)"
James Cohan Gallery, 533 West 26th Street
Through August 13
This show, featuring Felix Gonzalez-Torres, James Ensor, Tracey Emin, Hanne Darboven, Kota Ezawa, Nan Goldin, and Dash Snow, promises works that "explore dissolute scenarios through the lens of 'obsession' that reflect an intensity of passion, guilt, rage, love, identity, death, and political beliefs." It sounds like an invigorating curatorial effort, though it may be worth remembering that Edgar Allen Poe's namesake short story does not end on a pleasant note.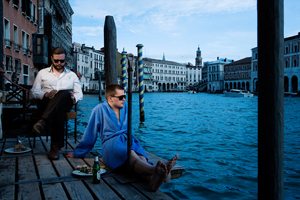 Ragnar Kjartansson
Luhring Augustine Gallery, 531 West 24th Street
Through August 13
Visitors to the 2009 Venice Biennale may recall Kjartansson as hirsute, hard-drinking painter hard at work in the Icelandic pavilion, slugging beers and painting portraits of a Speedo-clad model for a piece he titled The End (Venice), a joyfully irreverent take on the typically serious genre of performance. (Though not an unambitious one -- he partly modeled the six-month-long performance on the endurance pieces of artists like Marina Abramovic.) All 144 paintings that resulted from the experiment will be on display, showing the artist's evolving skill in the medium, as well as a new video about Pinetop Perkins, America's oldest living Delta blues practitioner.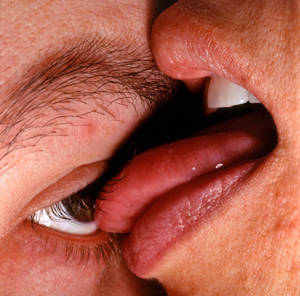 "Behind the Green Door"
Harris Lieberman, 89 Vandam Street
Through July 30
In the 1972 pornographic film that lends its title to this group show, actress Marilyn Chambers is forced to perform sex acts on a stage before an audience of mask-wearing voyeurs -- an allegory for the art industry at its darkest moments? However, this show, curated by the Harris Lieberman team and artist Jason Kraus, will focus on art that deals specifically with sex, fetishes, and the taboo. Expect resolutely kinky veterans like Bruce Nauman and Lynda Benglis to appear alongside some younger taboo-breakers, including Martin Kersels, Erik van Lieshout, and Sue Williams.
Visit ARTINFO.com for art gallery guides and latest in art news and luxury trends from around the world.
Follow ARTINFO on Foursquare to get more insider tips on New York's art and culture scenes.