George Clooney is putting his name behind the battle against California's Proposition 8. The Oscar-winning actor and activist signed on for a March 3 Los Angeles reading of a revised version of "8," the play by fellow Oscar-winner Dustin Lance Black, the screenwriter behind "Milk."
"8" takes its name from Proposition 8, the 2008 voter-approved initiative that outlawed same-sex marriage in California. The plot is based on the 2010 federal lawsuit, Perry v. Schwarzenegger, that challenges its legality. A judge ruled that the proposition violated the Due Process and Equal Protection clauses of the 14th Amendment, but the decision is currently under appeal. Black incorporated actual transcripts from the court papers into the script, offering a peek at a word-for-word account of the trial, which has not been seen because it remains under a federal protective order.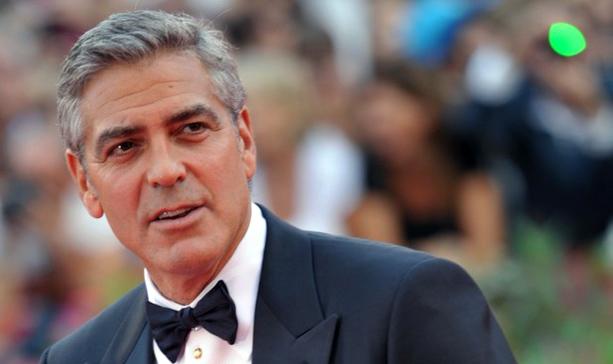 Actor George Clooney / AFP/Getty Images
"It is astonishing that gay and lesbian Americans are still treated as second-class citizens," Clooney said in a statement released by the organization. "I am confident that, very soon, the laws of this nation will reflect the basic truth that gay and lesbian people -- like all human beings -- are born equal in dignity and rights."
The spring reading will also serve as a fundraiser for an advocacy organization that has fought to overturn the legislation, the American Foundation for Equal Rights, of which Black is a founding board member. Rob Reiner, who is also a founding board member of AFER, will direct the reading at Wilshire Ebell Theatre.
The first reading of the play, held in New York's Eugene O'Neill Theatre on September 19, also had considerable star power, with Morgan Freeman, Ellen Barkin, John Lithgow, and Anthony Edwards in the cast. Joe Mantello, the Tony Award-winning director behind "The Normal Heart," directed.
-Ann Binlot, ARTINFO

More of Today's News from ARTINFO:
Cultural Revolution Drama "The Blue Kite," Once Banned in China, Kicks Off Hong Kong Short Film Festival
High Line Landscape Architect Tapped to Build an Olympic Labyrinth for the London Games
See the Sexy Supermodels of Mario Sorrenti's Super-Secret 2012 Pirelli Calendar
"The Artist" Leads Golden Globes Race, While Both Angelina Jolie's Directorial Debut and Brad Pitt Have a Shot at Glory
This Dominic Wilcox Pocket Watch Is Made Out of People!

Like what you see? Sign up for ARTINFO's daily newsletter to get the latest on the market, emerging artists, auctions, galleries, museums, and more.

SUBSCRIBE TO & FOLLOW CULTURE SHIFT
Level up. Read THIS and be the most interesting person at your dinner party. Learn more