You know you want it, but you can't have it. It's the Pirelli Calendar, the annual artistic, highly coveted nude photo collection of some of the most beautiful women in the world, which has just released its 2012 edition.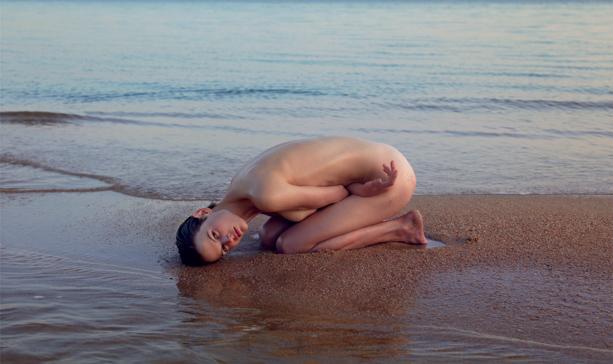 Saskia de Brauw / Mario Sorrenti
This year Pirelli, a multinational Italian tire company, tapped fashion photographer Mario Sorrenti to be the first Italian to shoot the images. Sorrenti selected ex-girlfriend Kate Moss, Guinevere Can Seenus, Malgosia, Edita Vilkeviciute, Isabeli Fontana, Natasha Poly, Lara Stone, Rinko Kikuchi, Milla Jovovich, Margareth Made, and Joan Smalls to be his muses.
"The images in the calendar are the culmination of my creative energy trying to materialize the emotion shared by me and the subject, respecting their beauty; their nature and our integral presence in the universe," said Sorrenti in a statement.
Terry Richardson, Karl Lagerfeld, Richard Avedon, and Herb Ritts are among the superstar photographers who have had the privilege of shooting past editions of the calendar, while Sophia Loren, Naomi Campbell, Cindy Crawford, and Giselle Bündchen are just a few of the beauties who bared their bodies over its 39-year history.
Sadly, the calendar is not available on the retail market; it is only sent to the likes of Buckingham Palace, the Vatican, special clients, and a select few VIPs.
-Ann Binlot, ARTINFO

More of Today's News from ARTINFO:
Rob Reiner Snags George Clooney for L.A. Production of Prop. 8 Play
High Line Landscape Architect Tapped to Build an Olympic Labyrinth for the London Games

Cultural Revolution Drama "The Blue Kite," Once Banned in China, Kicks Off Hong Kong Short Film Festival
"The Artist" Leads Golden Globes Race, While Both Angelina Jolie's Directorial Debut and Brad Pitt Have a Shot at Glory
This Dominic Wilcox Pocket Watch Is Made Out of People!

Like what you see? Sign up for ARTINFO's daily newsletter to get the latest on the market, emerging artists, auctions, galleries, museums, and more.

SUBSCRIBE TO & FOLLOW CULTURE SHIFT
Level up. Read THIS and be the most interesting person at your dinner party. Learn more