WHAT: Gerhard Richter's "Panorama"
WHERE: Tate Modern, Bankside, London
WHEN: October 6-January 8, Sunday-Thursday 10AM-6PM, Friday-Saturday 10AM-10PM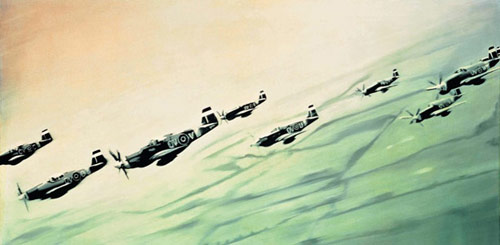 Gerhard Richter's "Mustang Squadron," 1964 / © Gerhard Richter
WHY THIS SHOW MATTERS: It is hard to sum up why this major retrospective deserves attention, but it simply does. Richter's vault of work has swelled over the course of five decades, ranging on the style spectrum from photorealism to hard-edge abstraction, and feels almost too big for even the halls of the Tate Modern. The exhibition includes the artist's most notable pieces, "Ema (Nude descending a staircase)" (1966), "Candle" (1982), "Reader" (1994), and the larger-than-life "Stoke (on Red)" (1980). Each room marks a significant moment in the artist's career, including squeegee paintings from the 1990s and the "Cage" series of 2006.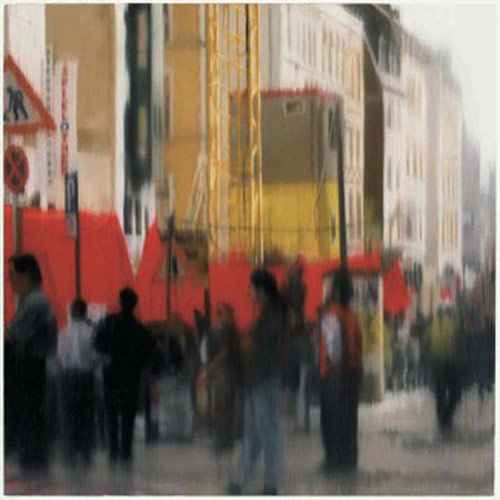 Gerhard Richter's "Demo," 1997 / © Gerhard Richter
One of the first artists to tackle the subject of National Socialism in autobiographical works, Richter also addressed the taboo subject of the terrorist attacks of September 11, 2001. The much-written-about piece "September" (2005) will be on view for the first time in the UK in this show. Richter's response to the events is modest and understated -- so much so that the artist smeared away the pristine brush strokes he initially created, leaving us with the undeniably recognizable but still suggested historical moment in light gray.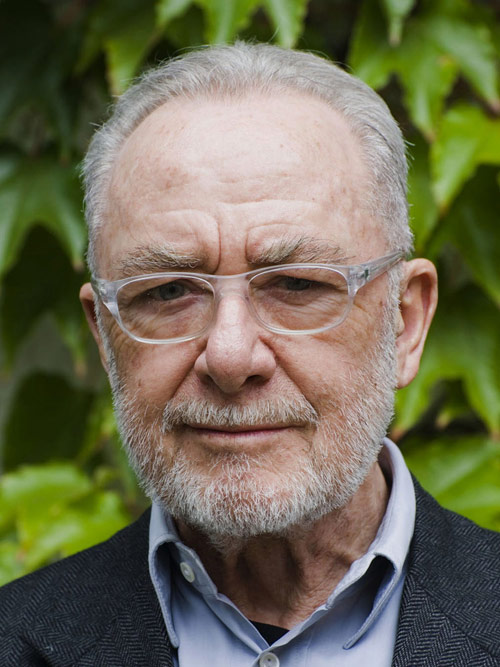 Artist Gerhard Richter / © Hubert Becker 2011
Richter's retrospective is a study in versatility, and while the galleries of the Tate will be filled with his work until January, there still might not be enough space to show the true range of this artist.
-Alanna Martinez, ARTINFO

More of Today's News from ARTINFO:
SUBSCRIBE TO & FOLLOW CULTURE SHIFT
Get top stories and blog posts emailed to me each day. Newsletters may offer personalized content or advertisements. Learn more