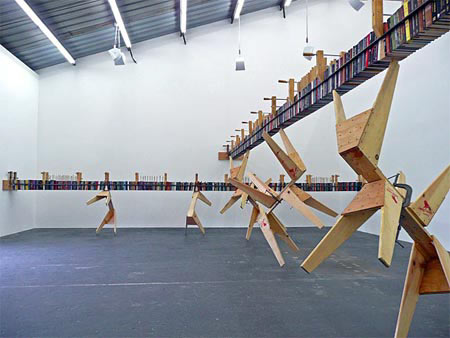 David Adey, "John Henry," 2010, mixed media installation, at Luis De Jesus Los Angeles.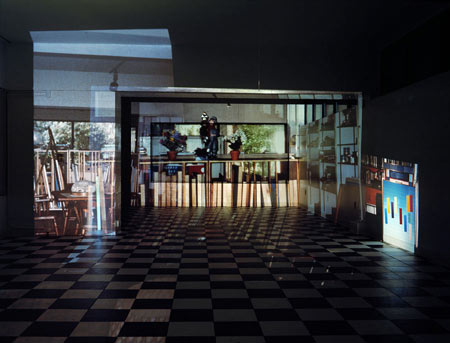 Augusta Wood, "Downstairs (1985, 1991, 1999, 2008)," 2009, chromogenic print, 29 3/4 x 39", at Angles Gallery.
Laurie Lipton, "Prime Time," 2006, charcoal and pencil on paper, 26 3/8 x 22 7/8", at CSUF Grand Central Art Center.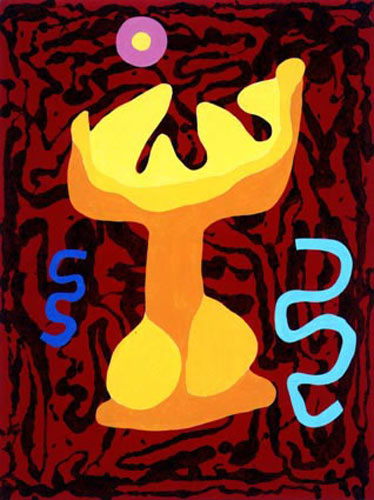 William Brice, "Untitled," 1997-98, oil on canvas, 24 x 18", at L.A. Louver Gallery.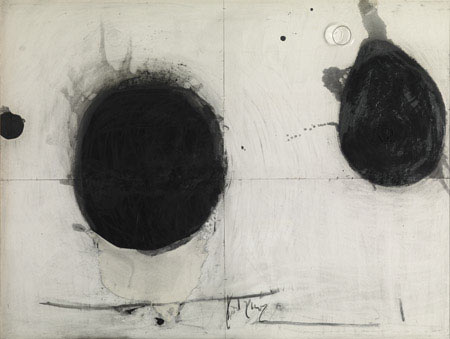 Jordi Alcaraz, "Exercicis de Desaparicio ll," 2010, 67 3/8 x 87", at Jack Rutberg Fine Arts.
Lari Pittman, "Untitled #2," 2010, acrylic, Cel-Vinyl and aerosol lacquer on gessoed canvas over panel, 102 x 88", at Regen Projects.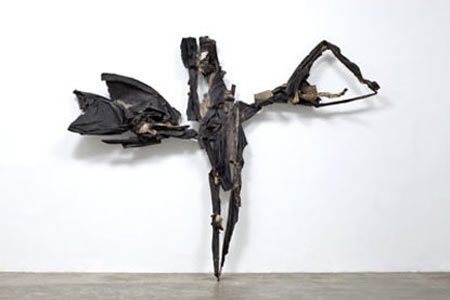 Robert Mallary, "Harpy," 1961, tuxedoes infused with plastic, at The Box. Photo: Fredrik Nilsen.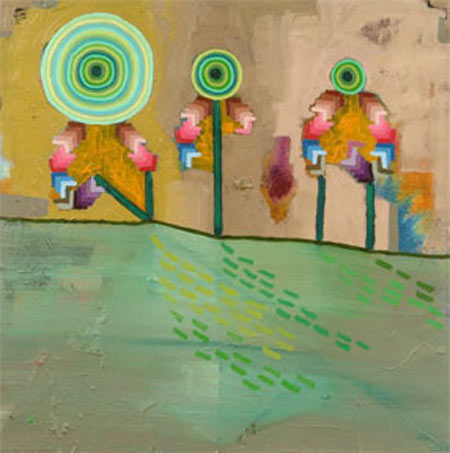 Steve Roden, "the silent world," 2003/04, oil and acrylic on canvas, at Armory Center for the Arts.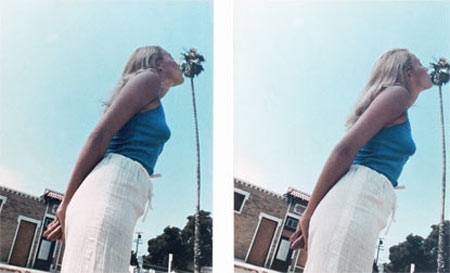 John Baldessari, "Kissing Series: Simone Palm Trees (Near)," 1975, two color photographs on board, 10 x 8" each, at Los Angeles County Museum of Art.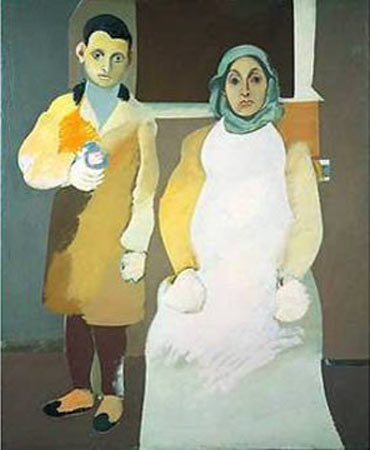 Arshile Gorky, "Betrothal I," 1947, oil on paper, 51 x 40", at MOCA.
SUBSCRIBE AND FOLLOW
Get top stories and blog posts emailed to me each day. Newsletters may offer personalized content or advertisements.
Learn more