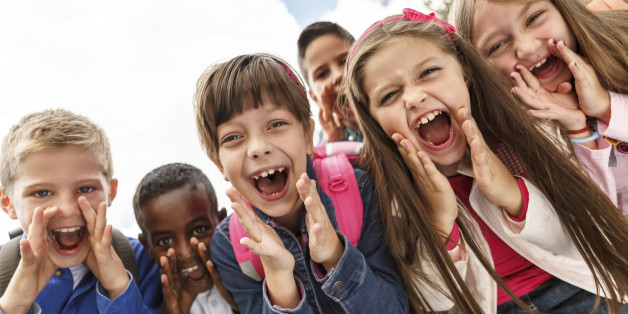 I am a Generation X mother attempting to raise a Generation Z daughter. I recently read a statistic by social researcher Mark McCrindle which set off an internal monologue that ended in a migraine: my daughter's generation will have "17 employers across 5 separate careers, working in jobs that don't even currently exist."
How do I even prepare my 7 year old child for that sort of future?
I envy my parents. The rate at which social and environmental influences progressed whilst I was growing up is nothing compared to the exponential rate at which technology is developing. The digital bubble my daughter is living in has fundamentally changed the way we navigate daily life. Technology has impacted the speed at which we make decisions, reject the notion of longevity and acceptance of having multi disciplines throughout one's life.
All of a sudden, the ingrained mantra of "study hard, get a good job, save money" is no longer acceptable. And yet, I have to be progressive enough to recognize that the current education system is unable to prepare my daughter for a life we can only predict. With literacy and numeracy remaining as the fundamental basis of their schooling years, I am by no means convinced it is adequate.
Perhaps the approaches introduced in Montessori, Steiner or Reggio Emilia had it right from the start. In one way or another, it's about honing in on the development of the child through connection and collaboration, diversity and discovery and also respecting the environment around them by being aware that may influence their growth.
We need to teach our children to love to learn and that they understand it is a lifelong process across a myriad of facets. We need to embrace creativity and according to Sir Ken Robinson, PhD, an international leader in the development of creativity, innovation and human resources in education, believes that "we don't grow into creativity, we grow out of it. Or rather, we get educated out if it."
Many schools across the globe have recognized for some time that a teacher in front of a classroom is simply not enough anymore and have found innovative ways to challenge the status quo.
1) e3 Civic High School in California, USA is a public high school in a world-class, 9 level public library, making it a learning collaboration as students are expected to use its 1.2 million available resources. All their spaces can be used for learning with flexible furniture on wheels to accommodate for different learning styles whilst most walls are writable to log ideas, solutions and challenges.
2) Templestowe College in Victoria, Australia offer their students different start times to their school day of 7.15 a.m., 8.50 a.m. or 10.30 a.m. which was in line with research around adolescent biorhythms and sleep habits. By providing this choice, they believe their students will learn at their optimum levels.
3) Ørestad Gymnasium in Copenhagen, Denmark is a high school focusing on media, communications, and culture with a vision of developing and encouraging creativity. Termed a gymnasium because it is 1 giant classroom with the students spending at least half their time in 1 big space enabling them to work together in a relaxed learning environment.
4) Green School in Bali, Indonesia was created amidst the jungle and rice fields by John and Cynthia Hardy. This schooling system blends sustainability with education and has a strong focus on Green Studies and Creative Arts. It is a school with no walls with only distractions of a natural kind to worry about.
Whilst we are all not so privileged to be able to access such schools or perhaps may not suit our educational vision, it is inspiring to know that we are changing, albeit slowly. We can't however completely rely on schools to capture our children's imaginations and transform them into life learnings. We have a responsibility as a parent to also nurture that environment in our everyday life. It's about exposure to a diverse set of experiences, allowing our children to explore freely without us defining the boundaries and to encourage creativity of any kind. And if our children are showing interests in a few different disciplines, let them. Don't pigeonhole them into just one genre or one dimension.
Let them color outside the lines.
SUBSCRIBE TO & FOLLOW AUSTRALIA