Now that sunny and warm weather is the norm, you're likely starting to think about which summer beers to enjoy on the patio until the chill of fall begins. This guide is designed to point you toward a number of the tastier options to consider while basking in the summer sun.
I lean toward distinctly lighter and more refreshing beers in my picks, so if you're a fan of hearty stouts and barley wines, you're not going to find them here. My choices will be all craft beers, mostly from American microbreweries. I aim toward the less obscure, in favor of selecting beers that should be broadly available.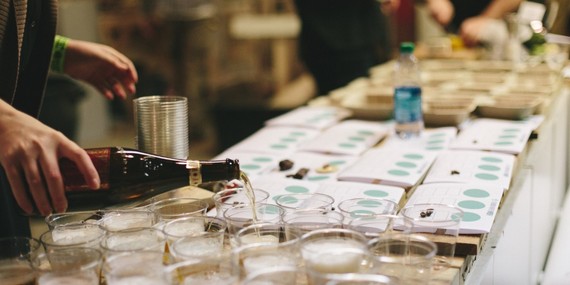 I'll direct you toward a few summer staples like wheat and white beers and the ever-popular IPAs (India Pale Ales -- hoppy, sometimes slightly bitter beers, not for the faint of heart). I still am going to include selections from all the colors of the beer rainbow, so if you have your heart set on finding a pale, light, flavorful beer or a dark, roasty and refreshing one, I won't let you down. Read on, take notes, and carefully consider these summer drinks in your future.
10. Köstritzer Schwarzbier (click here for more info)
9. Lagunitas DayTime (click here for more info)
8. Brooklyn Lager (click here for more info)
7. Victory Prima Pils (click here for more info)
6. Bell's Oberon Ale (click here for more info)
5. Breckenridge Vanilla Porter (click here for more info)
4. Austin Beerworks Einhorn (click here for more info)
3. Firestone Walker Pivo Pils (click here for more info)
2. Deschutes Mirror Pond Ale (click here for more info)
1. Red Racer IPA (click here for more info)
More summer drinks stories:
50 Beers And Cocktails That Won't Give You A Gut This Summer
Summer Reading: 11 Books To Help You Get Your Drink On In Style
How To Pick A Wine To Match Any Kind Of Southern Barbecue Style