THE BLOG
Grit and Glamour: The Iconic Photos of Noman Seeff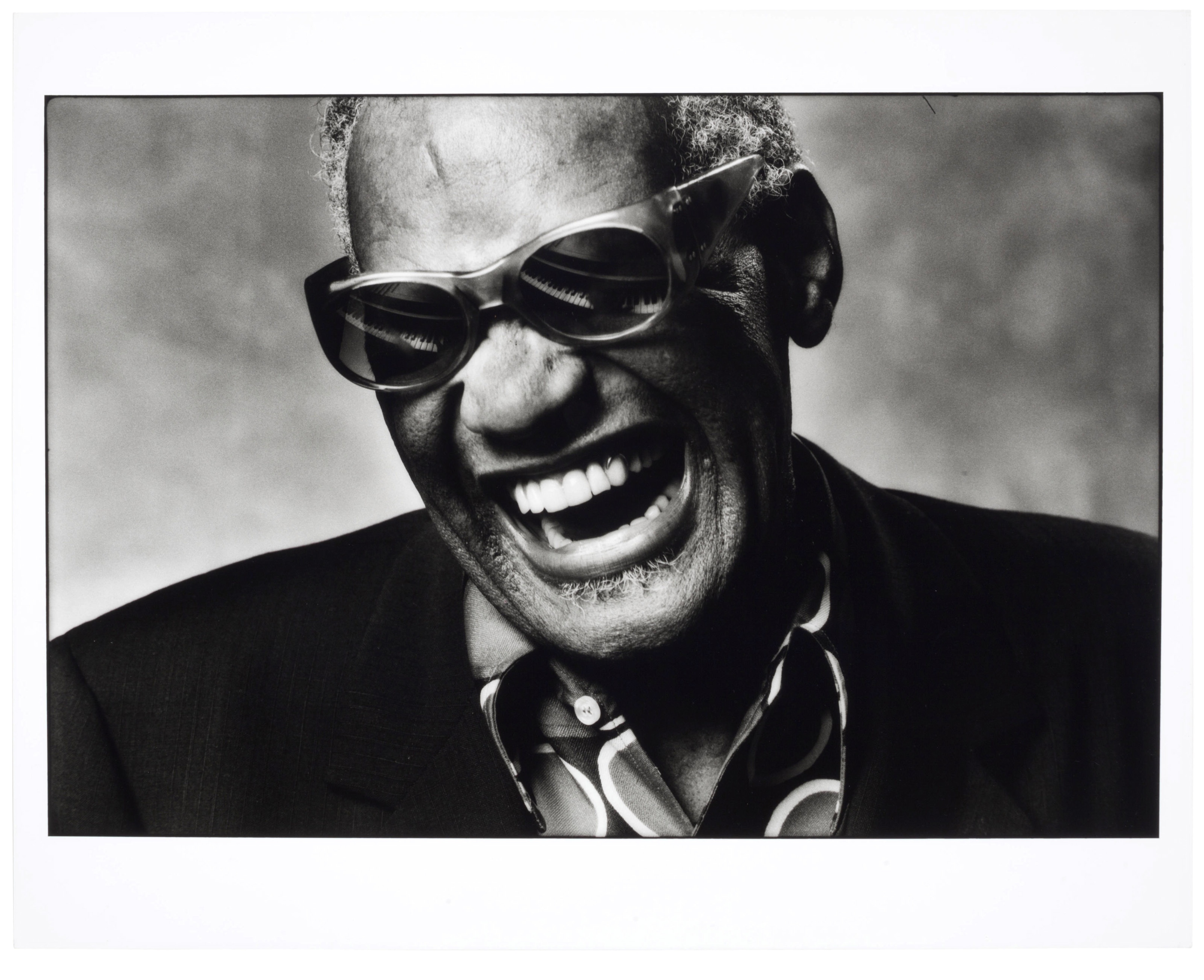 Ray Charles in 1985 by Norman Seeff, courtesy of Christie's Images / Norman Seeff
Ray Charles and his electric smile; Steve Jobs seated guru-style with his Apple; Patti Smith and Robert Mapplethorpe -- "just kids" hanging out: For over 40 years, photographer Norman Seeff has snapped some of pop culture's most iconic photographs for magazines like Rolling Stone and Time, and for countless album covers. Now, for the first time, vintage silver gelatin prints of some of his most famous images -- from rock stars like Mick Jagger and Johnny Cash, to Hollywood celebs like Sylvester Stallone and Dennis Hopper --will be auctioned for the first time in an online-only sale by Christie's, starting Sep. 27.
As revealed in exclusive interview material published today by Vanity Fair, every portrait has a story behind it, every celebrity a unique idiosyncrasy or two. Andy Warhol took instructions well, but hardly said a word; Michael Jackson did likewise. A rare contact sheet of a shoot Seeff did with Smith and Mapplethorpe is, Smith has said, the best photographic depiction of their special relationship.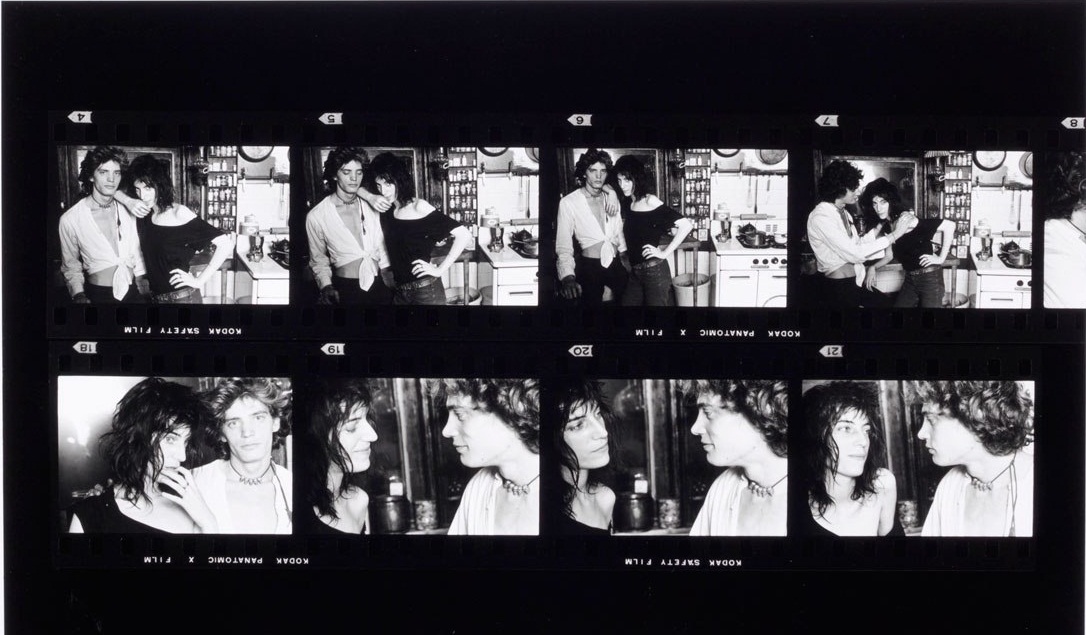 Contact sheet from shoot with Patti Smith and Robert Robert Mapplethorpe in 1969. Photo by Norman Seeff, courtesy of Christie's Images / Norman Seeff
Seeff's famous photo of The Band was taken while The Band was completely "pissed off" at him for being late; it also "catapulted" his career. Carly Simon was uncharacteristically tipsy during what became a legendarily risqué shoot for her album, Playing Possum.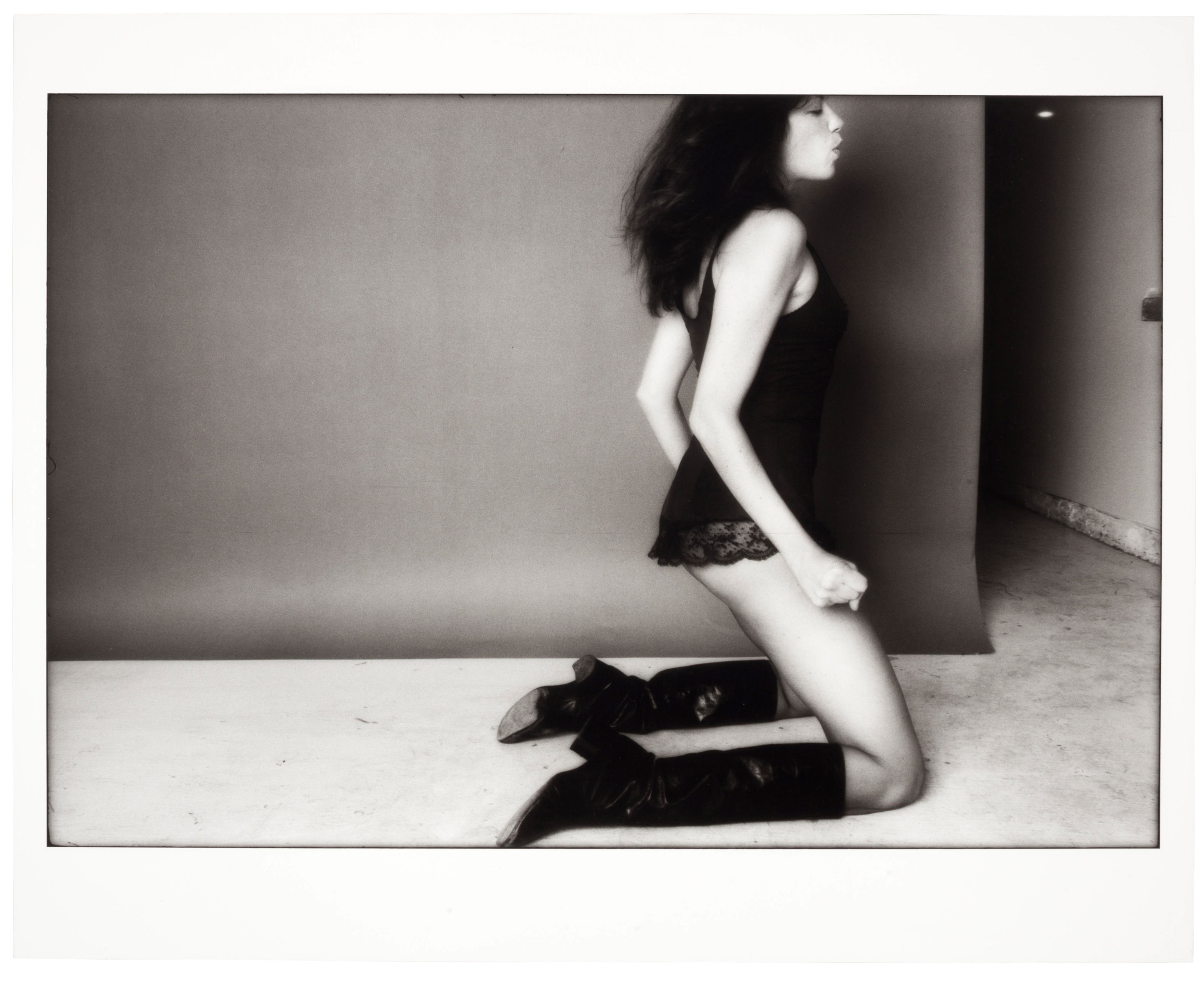 Carly Simon in 1974, by Norman Seeff, courtesy of Christie's Images / Norman Seeff
To see more from the Vanity Fair slideshow, click here. Or go to Christie's, for more info about prints, including details on how to buy.