My name is Emily Davison, I'm 21 years of age, I'm a postgraduate student, writer, blogger, amateur astronomer and disability advocate. I'm currently studying for a Masters Degree in Children's Literature at Goldsmiths University and hold a BA in English Literature.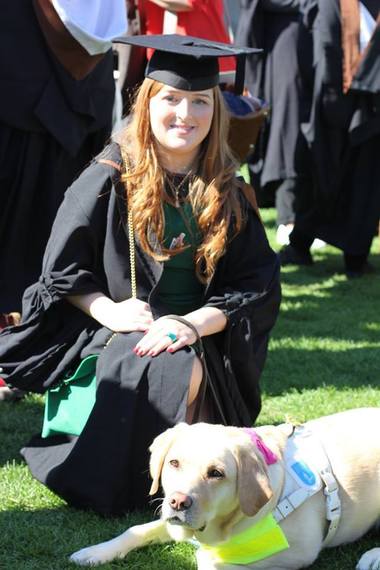 At the age of 18 months old I was diagnosed with a condition called Septo Optic Dysplasia a congenital condition which affects my sight and endocrine system. I am severely sight impaired and work with a guide dog that goes by the name of Unity.

Yet, this has never prevented me from pursuing my goals, I'm now a writer, journalist, campaigner and blogger. I am an avid supporter of disabilities charities Guide Dogs and Scope and regularly talk about the support services they offer.


I currently run my own successful blog and YouTube channel both by the name of Fashioneyesta. I founded my blog in 2012 and its a place that I use to challenge the stereotypes that surround sight loss. In particular my blog is focused at combating the notion that people with sight loss don't have an interest in fashion.


I write on a number of topics disability awareness, culture, education and astronomy.