INFORM • INSPIRE • ENTERTAIN • EMPOWER
Nancy Fagan is the founder of Fairy Good Heart LLC™ as well as a nationally recognized family relationship and parenting expert. She is a contributing writer for the Huffington Post, and the author of "The Complete Idiot's Guide to Romance" (Macmillan Publishing), "Desirable Men: How to Find Them" (Prima Publishing) and "Fables of Fairy Good Heart: Divorce--A Parent's Love Lasts Forever."

ABOUT FAIRY GOOD HEART LLC

Fairy Good Heart LLC offers parenting tools and therapist resources to help parents and children cope better when they are separated due to divorce, military deployment, business travel, psychological absence (i.e. mental health issues, addictions), prison, foster care, being away to care for a sick relative. Even when a child enters school or primary caregiver returns to work.

Products:

Fairy Good Heart Stuffed Toy--to Make Children Feel Close to a Parent When Apart

Unique feature: The stuffed Fairy Good Heart toy has a "Parent Pocket" for parents to put special notes in when they are apart from their children. The toy is not only an adorable 10" x 10" plush toy, she brings comfort to children when they are away from a parent (i.e. Parent going to work, child going to school/daycare, Summer camp...even because of divorce, business travel, military deployment). When a child misses the parent, they are only a hug away.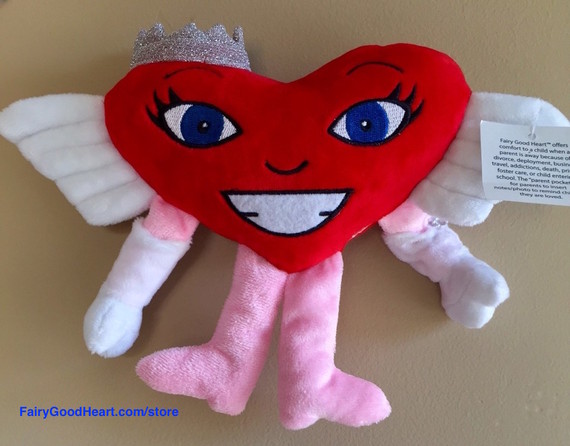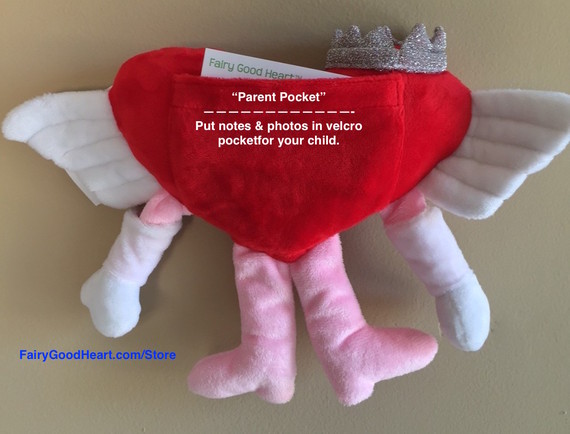 Divorce Book for Children (and parents)—"Fables of Fairy Good Heart: Divorce—A Parent's Love Lasts Forever."

Divorce can raise distinct fears for children. Fagan takes on the common question: "If my parents can stop loving one another, can they stop loving me, too?" Equal parts storybook and transition tool. Unique feature: Complete with interactive "Parent Prompts," at the end of each chapter to facilitate difficult emotional discussions. An invaluable resource for families.

To Learn More:
About Nancy Fagan

Media Page for Nancy Fagan