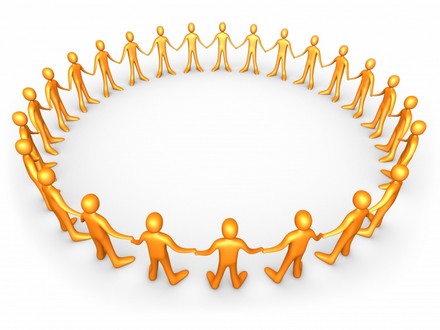 In the wake of Chile's most powerful earthquake in five decades, the furious search and rescue efforts have sped up. Many still remained trapped below buildings and rubble, others have been reported missing by friends and family members in Chile and throughout the rest of the world. The information, and mis-information for that matter, has been flowing steadily online, and continues to spread as each hour goes by.
Will there be a Tsunami? How many have died? What is President Bachelet saying? Many questions, many answers, all posted in blogs, in twitter accounts, emailed and distributed with the speed that only today's social networks allowed.
What was once a novelty is now becoming a traditional point of action: Spread the word, let others know - unite in difficult times. This time though, and a stark contrasts with the Haitian online experience, it is the online search and rescue messages and lists that have increased in speed and efficiency.
Chileans communications and access to the internet is one of the most robust in Latin America. Similarly so, the many Chileans abroad are in constant contact with their relatives at home.
Hours after the earthquake for example, Grecia (a Chilean friend living in San Francisco), immediately posted a message: "Smoke Signals Please", minutes later family members and friends began posting:
"We are talking to your parents"
"We still haven't heard from..."
These messages were soon reposted, and posted again. Spreading virally as they should and widely as they must. Twitter, as usual has experienced a flurry of updates, both to send messages in and out of Chile and to keep each other updated with developments. This time though, there has been a resilient focus.
The Twitter lists #terremotochile and #fuerzachile (labeled after President Bachelet's message of strength to the Chilean population) have served as central repositories, not only of information but of connections.
There have been two main search and rescue lists distributed via Twitter and later on Facebook, blogs, media and beyond:
These lists have been used all day and all night to update, to connect and to create major hubs of information in an effort to aid search and rescue efforts. Folks like Latino journalist Aurelia Fierros, for example have tirelessly been posting these lists all throughout the webosphere, with the very plausible chance that they will end up connecting people to their loved ones.
All done within hours, if not minutes, of one of Chile's worst natural disasters and all in the heels of Haitian relief efforts that turned online words into financial support.
For all we say about how social networks are changing the way we communicate and how they are impacting privacy standards, one thing has become clear, in the time of need they have remained an absolutely necessary tool and an invaluable aide.
SUBSCRIBE TO & FOLLOW THE MORNING EMAIL
The Morning Email helps you start your workday with everything you need to know: breaking news, entertainment and a dash of fun. Learn more