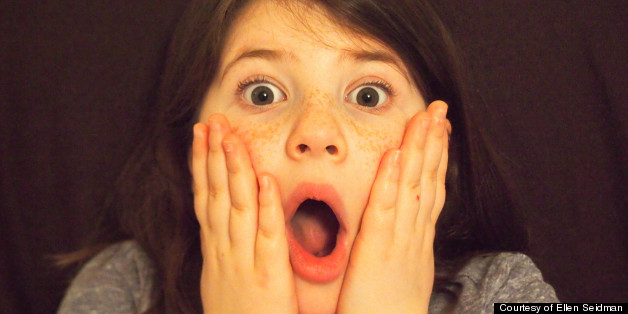 Written by Ellen Seidman for Babble.com

"Mommmmmmmy, can I have a snack?"
We're about a half-hour away from dinner. My daughter's known to not finish what's on her plate if she has even baby veggies before a meal, so I tend to steer her away from pre-dinner nibbles.
"No, honey, we're having dinner soon," I tell her.
Sabrina stares at me. "Don't you want me to live?" she says.
Ah. Eeep. Sigh: Guilted, again.
Also: 15 very bad reasons to have another kid
Sabrina seems to specialize in the fine art of mommy guilt. My son, less so; Max has speech issues, and talks mostly through a communication app on his iPad. I have yet to program it with the words "You suck, Mom!" But Sabrina more than makes up for the two of them. Do-You-Wanna-Kill-Me Guilt was a new one, but in recent years I have encountered many other child-induced forms of mommy guilt. Here are 19 more:
1. You're-On-Your-iPhone-Again Guilt
2. All-My-Favorite-Clothes-Are-In-The-Laundry Guilt
3. You-Gave-Him-The-Bigger-Half Guilt
4. Why'd-You-Use-Shampoo-As-Body-Wash Guilt
5. You-Promised-To-Take-Me-Somewhere-And-You-Didn't Guilt
6. You-Promised-To-Buy-Me-Something-And-You-Didn't Guilt
7. You-Promised-To-Do-A-Craft-With-Me-And-You-Didn't Guilt
8. My-Sneakers-Are-Dirty-And-Tight-On-Me Guilt
9. The-Other-Kids'-Moms-Pick-Them-Up-At-School Guilt
10. We're-Out-Of-Colored Paper/Crayons/Glue Sticks/Glitter Guilt
11. You're-Making-Me-Go-To-Bed-Now-Even-Though-I-Wanna-Read-Another-Book Guilt
12. You-Ate-The-Last-Pickle Guilt
13. I-Told-You-My-Throat/Stomach/Left Pinkie Toe-Was-Hurting Guilt
14. You-Just-Yelled-At-Me Guilt
15. I'm-The-Only-Kid-At-This-Event-Who-Didn't-Get-One-Of-Those-Twirly-Flashy-Thingies Guilt
16. But-We-Had-A-Babysitter-Last-Saturday-Night Guilt
17. I-Forgot-To-Bring-In-The Permission Form/A Canned Good For The Food Drive/My Left Sneaker Guilt
18. These-Pants-Have-A-Big-Hole-In-Them Guilt
19. Emma's-Mom-Bakes-Cookies-Every-Week Guilt
I vastly prefer all of the above to the times when she has come right out and said, "You're the worst mom in the whole world!" to which I typically respond, "Where's your proof? Please direct further concerns and comments to my publicist." Which tends to stump her into silence.
Here's the thing about this onslaught of mom guilt: I refuse to engage. What's helped deflect it is knowing that I am not a perfect mom, because there is no such thing as a perfect mom. I am a doing-the-best-that-I-can mom. Who needs and deserves time for herself (or at least time for showering). Accepting all that has helped ward off the working mom guilt, too, along with the Pinterest-induced kind that makes you feel crappy for not regularly whipping up fruit kabobs.
To be sure, pangs of guilt pierce my heart at times, especially when Sabrina is giving me Those Eyes. But then, I move on. Not going there. Nope. Notlisteningnotlisteningnotlistening.
Cheerfulness is my best defense. Faced with Sabrina's accusation that I was trying to off her by not providing baby carrots, I responded: "Of COURSE I want you to live, beautiful girl! Especially because I spent hours making SUCH a great dinner, and you have to survive to eat it!"
Not that I was trying to make her feel guilty or anything.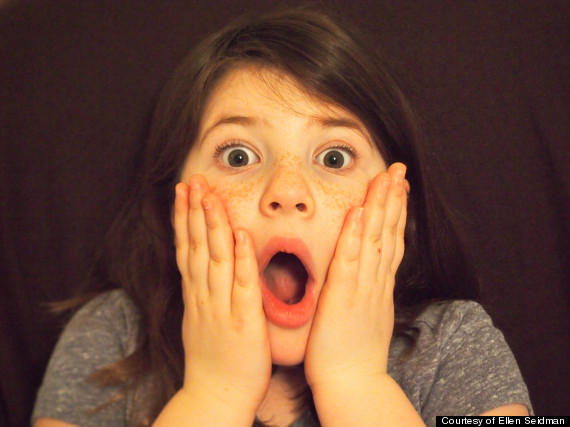 For 5 more kinds of mom guilt, visit Babble!
MORE ON BABBLE
25 photos of stuff kids have ruined
The 10 biggest secrets parents hide from their kids
7 things you should NEVER say to a kid
SUBSCRIBE TO & FOLLOW SO YOU WANT TO RAISE A FEMINIST
Start here, with the latest stories and news in progressive parenting. Learn more