The epic landscapes of western Wyoming, surrounded by spectacular mountain ranges, represent some of America's most iconic scenery. Jackson Hole has been called "the last and best of the Old West" and refers to the entire valley in which the town of Jackson is located. One of the alluring aspects of this valley is its close proximity to Grand Teton National Park and the vast Teton Wilderness -- which is comprised of nearly 600,000 acres and is only a mile from the town of Jackson. Blessed with pristine forests, sparkling lakes, and expansive meadows, the area is an absolute haven for outdoor recreation and adventure.
I spent an idyllic few days here last July when I attended the Annual Targhee Music Fest held at the Grand Targhee Resort in Alta, Wyoming, 47 miles outside of Jackson. What a long, strange trip it was... and it was all good! Shades of the '70s, the fest was a genuine love-in with a vast expanse of lawn stretching out from the stage strewn with tie-dyed revelers, hoola-hoop twirlers, frisbee throwers, all of us grooving in unison to music from psychedelic and Chicano rock to Americana, reggae and hip-hop.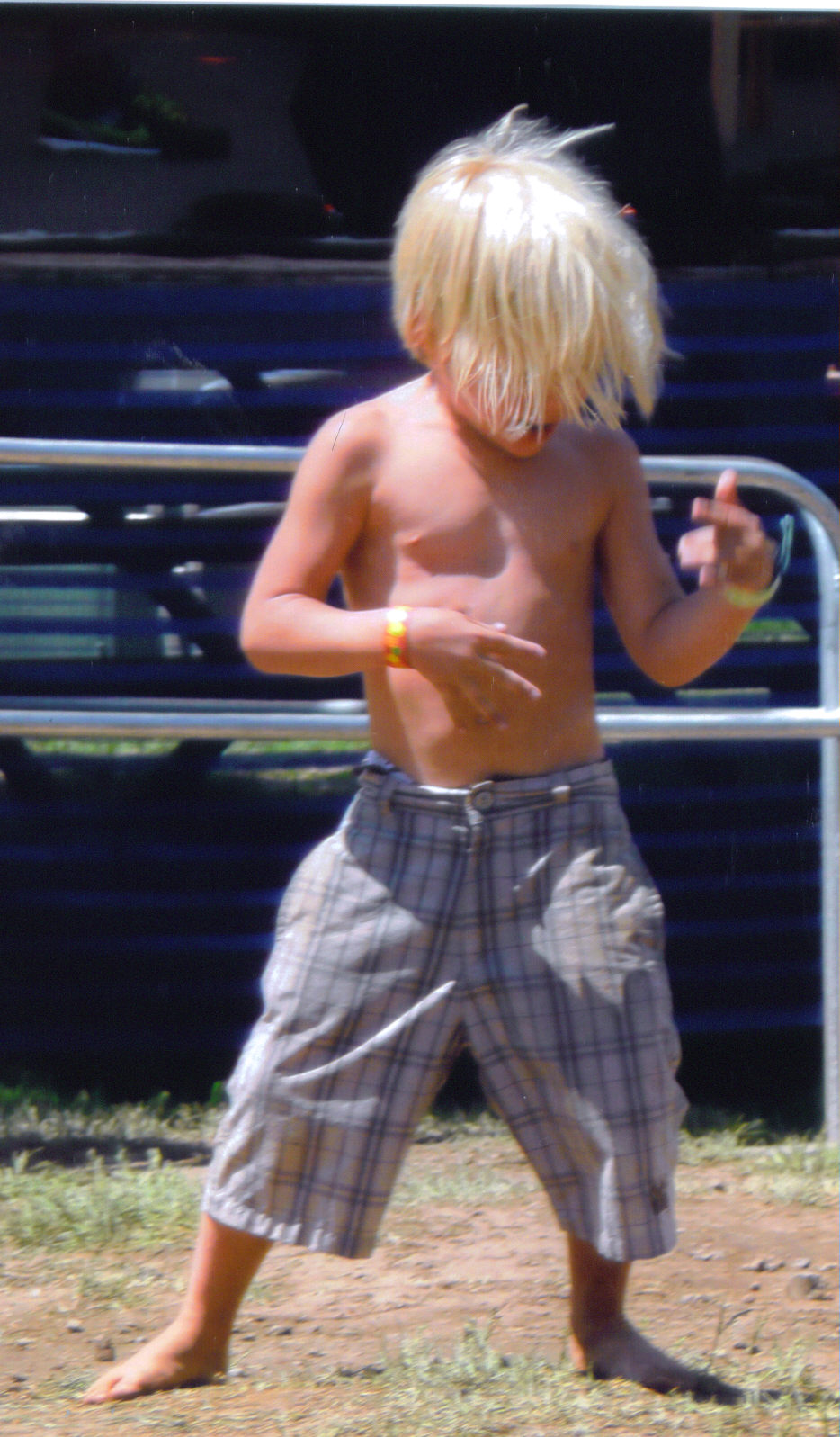 The vibe was warm and Grateful-Dead-y, the music top-notch, including the blues/rock based Grace Potter and the Nocturnals, a driving band from Waitsfield, VT. Grace's voice is raw, raucous and reminiscent of Janis Joplin. Happily, this group makes an appearance again at this year's three-day 7th Annual Targhee Fest, July 15 to 17th. The lineup also includes Michael Franti and Spearhead, Sharon Jones and the Dap Kings, Jason Spooner and many other eclectic groups. The festival was picked by the New York Post as one of the top ten summer concert events because it's laid-back, intimate and offers nearby mountain biking and hiking, not to mention the stunning setting in the shadow of the Tetons.
There are a number of fun festivals happening this summer in addition to Targhee: Jackson Hole's Old West Days, a Wyoming tradition, takes place on May 27. The motto "Jackson Hole -- The Last of the Old West," applies to this happening, with a fabulous parade through the town, a famous shootout, and great food, including a Brew Fest. The Teton County Fair and Rodeo takes place on July 31 and the popular Jackson Hole Fall Arts Festival, with world-class installments of visual, contemporary, Western and Native American Art is held on September 8.
From rockin' at the festival, I went to rockin' on my very own horse at the Moose Head Ranch in Jackson Hole, located at an altitude of 6,870 feet and only 32 miles from Yellowstone. Kit and Louise Mettler Davenport have run the ranch since 1973 and Dave and Cathy Edmiston arrived in 1976 and live on the ranch year round. Moose Head is a small guest ranch which accommodates 40-45 guests in 13 cabins scattered among cottonwood, aspen, spruce, and pine. Each rustic log cabin has its own deck or porch offering views of the Teton Range, a private stream or a crystal clear pond.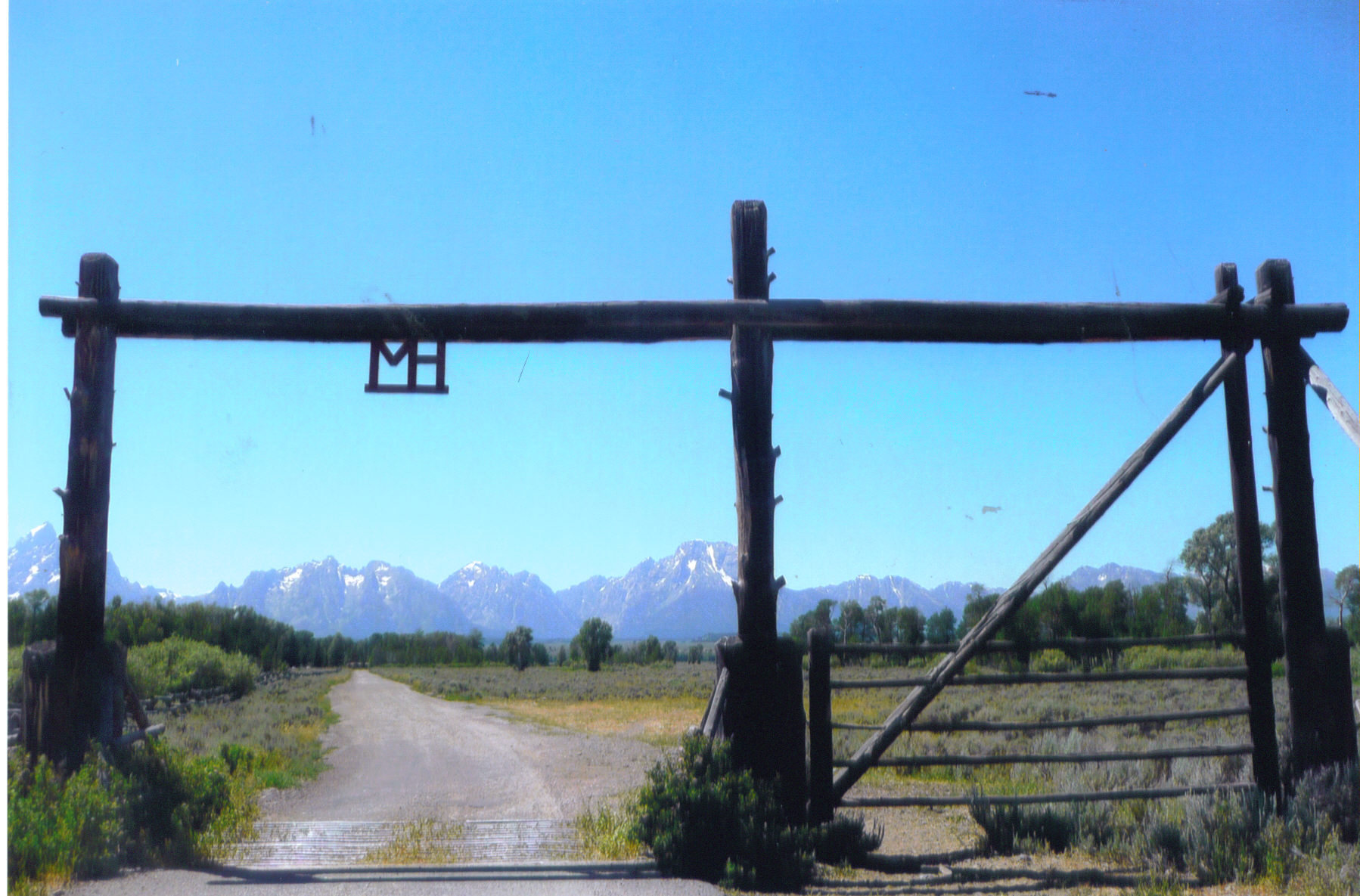 One of the big draws of this ranch is the chance to have a morning and afternoon ride; in fact, you can ride all day if you like. The horses are hand-picked to carefully match one's riding ability and the trails are in the spectacular Grand Teton National Park. One of our morning rides took us up a steep hill to the very crest where my horse, aptly named "Dude," paused, panting after the stiff climb. Our group gazed at the panoramic vista of the purple and white sawtooth Teton Range, struck dumb by its majesty. Another time we rode through fields of brilliantly colored wild flowers and then, entering a huge, flat meadow, before us was a group of perhaps 100 or more elk, females all, with the exception of one stately male, its antlers spreading 6 feet across. Our wrangler motioned for us to be as quiet as possible. In that silent and tranquil space, the elk continued to graze unperturbed, allowing us to get some great photos. As the golden afternoon took on a purple haze and we headed back to the barn, a lone eagle swept low overhead as if biding us adieu. At that very moment I believe each of us knew that -- as horseback riding goes -- it will never get better than this.
Some wise soul once said:
Take a girl and a boy to the beach and ask them ten years later the name of it; they will have forgotten. Take them to a ranch and they will remember its name and the name of their horse for the rest of their lives.
Moose Head Ranch and "Dude" -- I'll remember you.
SUBSCRIBE TO & FOLLOW LIFESTYLE
HuffPost Lifestyle is a daily newsletter that will make you happier and healthier — one email at a time. Learn more