The other night, our book group welcomed a new member. It's been a long time since we added someone to our group, so we decided to spend a minute introducing ourselves. You know, the usual drill: tell a little about yourself, like the names and ages of your children, where they go to school or work, etc.
I'm sure you've been encouraged to present yourself this way in the past. I know I have. This time, however, this time I felt a little uncomfortable. While true that at one time, it seemed so natural to get to know someone through their children, I began to think back, wondering when I had become defined by my children. I remember going to nursery school open houses and proudly wearing a name tag that read: "Sarah's Mom." After years of becoming me, professionally and personally, I was excited to pour into this new identity. Over the years my children's triumphs and traumas became mine as well. As a couple, our closest friends were the parents of our children's closest friends.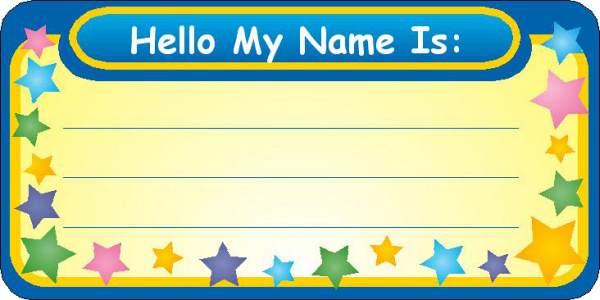 Sadly, some of these friendships did not survive as our children made their own choices in friends. This was especially challenging during the "mean girl" years. Even now, most conversations at the supermarket, bank or post office start off with "How is Johnny? What is he up to? When did we stop asking: How are you? What are you up to? Sometimes, even when I was in fact asked what I was up to, I often replied with the happenings of my children.
Last year, I went on a National Women's Mission to Israel. I was on a bus with thirty-six women from neighboring states, most of whom I did not know. I decided to use the time to shake things up. At the onset of the trip, I challenged myself to have a meaningful, one on one conversation with each and every woman on the bus. To stretch myself even further, I was determined not to ask anything about their children and to spend little time talking about mine. It proved to be a difficult task. Many of the women came with friends and were rarely on their own. Some sat with the same person on every bus trip.
I am proud to say that by the end of the mission, I had successfully had conversations with 32 of the women. I learned about their hopes, dreams, triumphs and tragedies. They shared their deeply personal reasons for going on the mission. Some had lost family in the Holocaust, a few had beat cancer, others had recently lost a spouse and some wanted to find themselves beyond being mommy. As I reviewed my conversations, I thought about the women with whom I felt a real connection. I then asked myself, are these the women I would have sought out had I only picked a few to get to know. In most cases the answer was no. This experience reminded me that there is so much more to me, and all of us, than being "Sarah's mom."
Over the past year I have continued to stretch myself. Upon becoming "Empty Nesters," I noticed that most of the conversations between my husband and me started with one of us asking if the other had heard from any of the kids that day. After a while, we agreed that unless there was an emergency, we would wait until later in the conversation to catch up on the kids.
Since my return home, I have tried to connect to current and new friends the way I connected to the women in Israel. I can honestly say that this year has been very fulfilling for me. I have reached out to many new and different people. I might not know the names and ages of their kids, but I do know their hopes, dreams, accomplishments, passions and fears. And they know mine.
This is a work in progress. As we grow and live through transitions, we must constantly remind ourselves of our many identities, and who we are at our core. I expect my next challenge will be when I proudly put on the name tag "Someone's Grandma."
Visit our website: https://www.barbarawassermancoaching.com
Facebook: https://www.facebook.com/BarbaraWassermanCoaching
Earlier on Huff/Post50:
7 Ways To Make Friends Post 50
What you want is someone to hang with near where you live. Approach this scientifically. Having a friend who lives an hour's drive away will mean you won't see them as much as the person who lives closer. So think global, but stay local. That means your local coffee shop, the local branch of the public library, they local chapter of the Sierra Club, or the local college that offers evening courses.

If you play tennis, join a club or take a few lessons at the community center. If you like to throw parties, volunteer to run the annual fund-raiser at your synagogue or church; when the board thanks you publicly at the dinner, everyone will learn your name. If you hike, join the Sierra Club. If you bicycle, join a biking group or enter a race in your age category. Here's the one caveat about following your interests: Nobody ever met anyone while watching "American Idol" from the couch.

Be open to the idea that it's OK to have friends who are older or younger. The fact that they are in different stages in life just means they bring a different perspective to the table. While a 14-year-old won't be interested in socializing with a toddler, that 10-year age gap dissipates when they get older. Why not say yes to the 30-somethings who invite you to join them for drinks after work? Invite them over for dinner with their families and get to know their kids. Their views on the world may not match yours precisely, but variety is the spice of life.

If you are post 50 and uncoupled, you might find that traveling isn't as much fun. Call it the Noah's Ark theory, but in general, we like to go places paired up. There are services that will help you find a travel room-mate. Not only does this give you someone to talk to over dinner, it cuts down those single supplements that some tours and cruises charge. Friendly Planet runs one such pairing-up service. Road Scholar offers many active adult adventure vacations here -- offers to find you a roommate if you want. Their programs and generally educationally based and draw a well-heeled and educated crowd. Cruise ships do a pretty good job of making sure solo travelers find people to hang out with; group dining arrangements go a long way toward conversational icebreaking.

Even if you've never been a joiner, now may be the time to get yourself out there. Got a new puppy or an old dog who needs some new tricks? Find a community dog-training class. If you like to cook, take a cooking class. Participate in the 5K run for charity, even if you walk the final three.

Keep your smart phone with you and ask for numbers. Sure it may feel a little awkward to say to someone you just met "Hey, I really enjoyed talking to you on this Sierra Club hike but the next one isn't for two months. Would you like to get together for a hike before that?" Worst they can say is no.

With Skype and apps like FaceTime, it's easier than ever to have face-to-face visits. Don't assume your old friends are too busy to talk to you on the phone. Most cellphone plans include free long-distance calls and for those that don't, there's Skype. Invite friends who live a great distance to come and stay with you. Show them your city. Friendships are like gardens; it's often easier to tend to an existing one than grow a new one from seeds.
Follow Barbara Wasserman, LICSW on Twitter: www.twitter.com/https://twitter