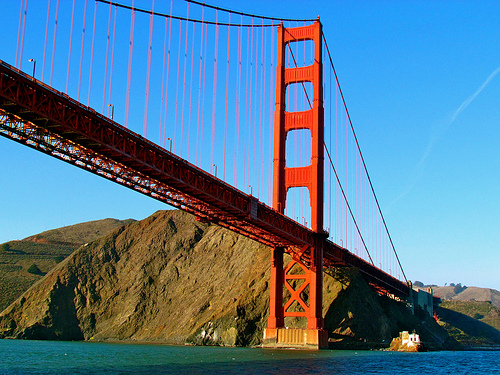 (Flickr image by Jeff Gun)
When you see this picture, you know what city I'm talking about! San Francisco, a city of beautiful sights and scenery, amazing food and iconic buildings and structures. Searching for San Francisco on the Internet will inform you of the famous bridge, one of its museums "Academy of Sciences," Alcatraz, the LGBT scene and more. Maybe you'll even read about the 1906 earthquake and subsequent fire that raged through the city.
It's easy to find these tourist highlights, but difficult to find out reliable information about what locals like to do in San Francisco, and other cities around the world, of course. This is the reason we started Spotted by Locals, a series of online and mobile city guides written by locals in (currently) 46 cities.
Our handpicked locals ("Spotters") only write about places they, and their friends, love to visit. Spotters keep their stories up-to-date. If a place closes or if the writer doesn't visit it anymore the article will be removed.
So if you're new in town, a tourist visiting SF or a seasoned local looking for some insider inspiration, hop on over to Spotted by Locals San Francisco, to read up on the recommendations by Anthony, a seasoned traveler at only 20; Emily, a born -- but not quite bred -- American crème brûlée baker; Kimberley, a well published freelance writer and mother and Steven, "a typical San Franciscan, if there is such a thing."
Below you can read a small selection of their tips! What do you think of our locals' tips on the blog? We'd love to hear!
10 Great Places in San Francisco