Celebrity chef and author Candice Kumai is teaming up with fellow formerTop Chef contestants to host a fundraiser in support of the children devastated by the recent earthquake in Japan. The event will take place Thursday April 14 at The Bowery Hotel in New York City and proceeds will go to the U.S. Fund for UNICEF.
"Each day the news about Japan seems to get more painful. My mother's entire family resides there which makes it excruciatingly personal. Being so distant in New York, I felt guilt, pain and anxiety," said Candice Kumai in a statement.
Kumai is joining with fellow Top Chef "chef'testants" Harold Dieterle, Hung Huynh, Angelo Sosa, Mike Isabella, Kevin Sbraga and Top Chef: Just Desserts participant Seth Caro. The chefs will be creating a menu of light bites for the event to go along with an open bar. A silent auction will be held and music will be provided by DJ Mick Boogie and DJ Terry Urban.
Eat+Pray+Heal Japan will take place from 7 to 10 p.m. Tickets are $75 if bought in advance and $100 at the door. To purchase tickets and for more details on the event info, click here.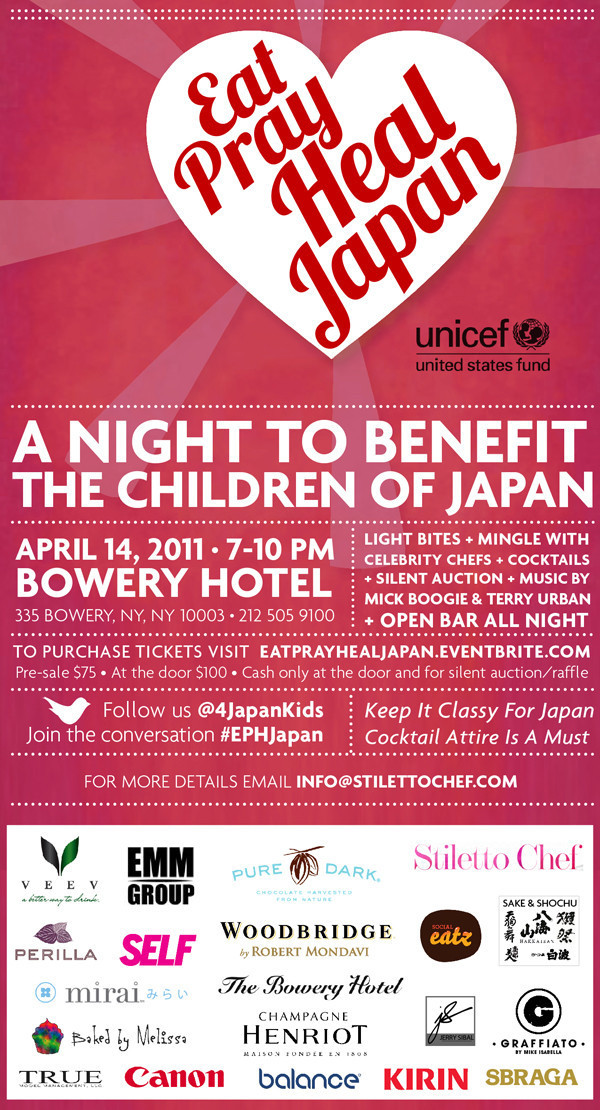 FOLLOW HUFFPOST