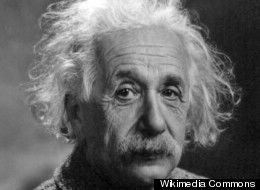 In 1658, English writer Thomas Browne knew what he was taking about when he wrote, "But who knows the fate of his bones, or how often he is to be buried?" That's the unofficial tagline for Rest in Pieces: The Curious Fates of Famous Corpses. Like a morbid magpie, I've collected stories of the dead from across the centuries and continents, focusing on how famous corpses were treated by the living. The bodies and parts in Rest in Pieces have become mementos, means of accessing God, scientific specimens, and political footballs. They've been used to found cities, churches, and empires. And while historical and cultural remove can make some of the stories seem more strange than they would have to their participants, other tales in the book truly are bizarre. Below are 13 that strike me as the strangest.
Haydn's head fell victim to the phrenologists, quack scientists who "read" heads the way some people read palms. One of them (who also happened to be one of Haydn's good friends) dug up his body and made off with his skull, much to the chagrin of his employer Prince Nicholas Esterhazy, who tried unsuccessfully for years to get it back. Haydn's skull was only reunited with the rest of his body in the twentieth century. Today the composer's tomb in Eisenstadt, Austria, is said to have two skulls inside.

A decade after Lincoln's death, a gang of counterfeiters tried to kidnap his corpse. They were hoping to get their top engraver out of prison, plus a pile of cash. The plot failed, thanks to the Secret Service, but in the following years Lincoln's body was moved at least sixteen times to foil would-be thieves. It spent several years disguised beneath piles of lumber in the tomb's basement. And Lincoln isn't the only president to suffer an attempted corpse-napping: in 1830, a disgruntled gardener fired by one of George Washington's heirs tried to steal his skull. (He accidentally stole the skull of a distant relative.)

The French author was terrified of having his bones end up in the trash, a not-infrequent fate for those who criticized the Church in the eighteenth century. To prevent that from happening, Voltaire's nephew disguised his uncle's corpse as if it was still alive, propped it up in his carriage, and drove it to his run-down monastery in the countryside. Voltaire stayed buried there until the French Revolution, when the rebels interred him in their secular temple in Paris, the Panthéon. Most believe he's still there today, although there's a rumor that royalists snuck into the Panthéon and threw his bones in the garbage after all. To put a stop to those tales, officials opened the tomb in 1897, and discovered the remains more or less intact.

English writer Laurence Stern (Tristram Shandy) was probably the most famous victim of the "Resurrection Men," thieves who dug up freshly dead corpses for medical schools. His corpse was delivered to an anatomy professor at Cambridge—coincidentally Sterne's alma mater. Supposedly, someone recognized Sterne during the dissection, and promptly fainted. It's not clear whether the dissection was ever finished, but Sterne's body did make his way back to the cemetery.

Einstein told his biographer Abraham Pais, "I want to be cremated so people don't come to worship at my bones." He got his wish--mostly. The pathologist who conducted Einstein's autopsy, Thomas Harvey, removed the scientist's brain in an attempt to find out what had made him so brilliant. But during the ensuing decades, Harvey mostly kept the brain to himself, ferrying it around the country when he switched jobs and storing it in the closet underneath his socks. Only in the late twentieth century did scientists find some intriguing differences in Einstein's brain, and slides of his grey matter are now on display at Philadelphia's Mütter Museum. Meanwhile, Einstein's eyes are in a safety deposit box in New Jersey.

In the 1970s a wealthy British author and restaurateur, Michael Eddowes, became convinced that there had been two Oswalds—and that the one who killed JFK was a Soviet plant. Eddowes sponsored a 1981 exhumation of Oswald's body, which found clear signs of childhood scars, thus disproving Eddowes's theory. But some assassination researchers think the exhumation proved nothing, because the Soviets had been meddling in the cemetery, putting the real Oswald's head on the fake Oswald's body.

A century after Milton's death, his grave at St. Giles Cripplegate was desecrated during church repairs. Friends of the churchwarden exhumed the body, then snatched out hair and teeth. Church repairmen showed visitors the skeleton for the price of a "pot of beer." There's still controversy over whether or not the body really belonged to Milton, but to this day, no one's sure precisely where in St. Giles Cripplegate he's buried.

After Mussolini was captured and executed at the end of WWII, his corpse took a beating (and a spitting, kicking, and shooting) in the middle of a public square in Milan. It was then buried in a secret grave, after which it was briefly stolen by neo-Fascists, recovered, and kept in a series of secret locations for 11 years. "Il Duce" only received a proper burial in 1957, when his body arrived at his widow's house in a box marked "church documents."

Argentine first lady Eva Perón was embalmed to last for eternity, although things didn't go quite as planned. When her husband Juan Perón was deposed in a coup, the new regime had no idea what to do with her body, which was said to look like a wax doll. The general put in charge of the corpse ended up hiding it in an attic and going insane, or so it's said. The body was later secretly buried in Italy under an assumed name, and only returned to Buenos Aires over two decades after Evita's death. Her embalmed corpse now rests in a steel vault said to be able to withstand a nuclear bomb.

Napoleon's will called for his body to be buried on the banks of the Seine, but he was instead laid to rest in a valley on St. Helena, the desolate island where he died. Most of his remains were repatriated to Paris in 1840, although some body parts made less dignified journeys. According to several accounts, Napoleon's penis—stolen by his doctor—passed among collectors for decades, while being gracefully described by auctioneers as a "mummified tendon." At last check it was in New Jersey, where its owner kept it in a suitcase under his bed.

Jim Thorpe, one of the best all-around athletes America has produced, died in poverty and obscurity. His wife sold his body to two struggling Pennsylvania coal towns, who united and named themselves Jim Thorpe, even though he never set foot there. The move was designed to bring the town tourist attention, although they ended up revitalizing themselves in ways that had nothing to do with a corpse. Now, Jim Thorpe's children are fighting in court to bring his body back to Oklahoma.

In his will, the philosopher and legal reformer Jeremy Bentham ordered a public dissection of his own corpse. He also ordered that his body be stripped down to its skeleton and stuffed inside his Sunday suit, and his head preserved in the "style of the New Zealanders." That part didn't work out so well, but the rest of Bentham's preserved body is still on display (with a wax head) at the University College London.

Dorothy Parker left her entire estate to Martin Luther King, a man she's never met. But she failed to leave any instructions regarding her remains. Her ashes stayed at the crematorium until 1973, and then in a filing cabinet at her lawyer's office until 1988. That year the NAACP finally gave the ashes a permanent home at their Baltimore headquarters, where Parker lies beneath her suggested epitaph, "Excuse my dust."